Analyzing Valuable Applications of Handheld Chemical and Metal Detectors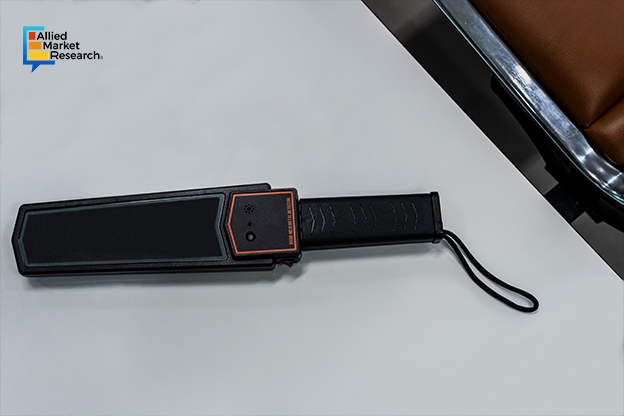 10 Nov
2023
Nowadays, with growing concerns about safety and security across industries, handheld chemical and metal detectors have emerged as indispensable tools for addressing potential threats. These electronic compact devices can offer beneficial applications in various fields, from law enforcement to industrial settings. This article delves deep into the promising applications of handheld chemical and metal detectors and the participation of leading market players in reshaping the handheld chemical and metal detector industry. 
Beneficial applications of handheld chemical and metal detectors:
To ensure public safety, handheld detectors have come out as frontline warriors. These devices can offer quick and accurate threat assessments and possess a wide range of applications in government buildings, airports, and several public events to swiftly and efficiently identify concealed weapons and suspicious substances. Their portability and ease of use have made them invaluable for security personnel. 
Apart from security, handheld chemical and metal detectors have played a pivotal role in various industrial sectors. In mining and manufacturing facilities, these devices can assist in identifying and mitigating risks associated with hazardous chemicals and metals. They can safeguard the workforce and the environment by enabling them to take immediate corrective actions. Furthermore, these detectors also find applications in environmental monitoring by identifying and analyzing water, air, and soil pollutants. Handheld chemical and metal detectors can aid environmental monitoring professionals in addressing rising pollution issues and mitigating potential risks. 
Additionally, in the food & beverage sector, ensuring high-quality security has always been paramount. Over the past few years, handheld chemical and metal detectors have been employed in the food industry to identify contaminants or adulterants. They can detect harmful chemicals to ensure the purity of food products and help maintain high standards in food safety.  
On the other hand, these devices have also found their place in the pharmaceutical industry. They can be highly beneficial in carrying out quality control processes. The handheld detectors can identify impurities or deviations in drug formulations and ensure pharmaceutical products meet stringent safety and efficacy standards. All such promising applications of these devices can bring lucrative growth opportunities for the handheld chemical and metal detector market.
Mergers and acquisitions:
With the increasing demand for handheld detectors in the food industry, several leading players in the handheld and metal detectors market have undergone strategic mergers and acquisitions to foster competitiveness in the industry. A notable example is the acquisition of Dynamic Inspection, a leading New Zealand-based manufacturer of food-grade metal detectors, by Fortress Technology, a renowned food safety company. This acquisition would benefit Fortress to expand its business across Toronto, Ontario by offering a wide range of metal detectors, check weighing systems, and combination systems. The company aimed to gain global recognition by offering these high-quality handheld devices.
To sum up, the increasing rate of terrorism, and various other criminal activities across the globe may increase the demand for handheld chemical and metal detectors in the coming epoch. Moreover, the rising adaptability of these devices in various sectors such as mining, archaeology, and building are predicted to fuel the growth of the handheld chemical and metal detectors in the forthcoming years.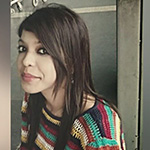 Koyel Ghosh
Author's Bio- Koyel Ghosh is a blogger with a strong passion and enjoys writing in miscellaneous domains, as she believes it lets her explore a wide variety of niches. She has an innate interest in creativity and enjoys experimenting with different writing styles. A writer who never stops imagining, she has been serving the corporate industry for the last five years.
PREVIOUS POST
"What's in STORE for Real Time Locating Systems?"
NEXT POST
Exploring the Useful Applications of Antennas Benefiting Various Industries
Avenue: Entire Library membership of Allied Market Research Reports at your disposal
Avenue is an innovative subscription-based online report database.
Avail an online access to the entire library of syndicated reports on more than 2,000 niche industries and company profiles on more than 12,000 firms across 11 domains.
A cost-effective model tailored for entrepreneurs, investors, and students & researchers at universities.
Request customizations, suggest new reports, and avail analyst support as per your requirements.
Get an access to the library of reports at any time from any device and anywhere.
Related Post