Behavioral Biometrics: New Developments Paving Way for Growth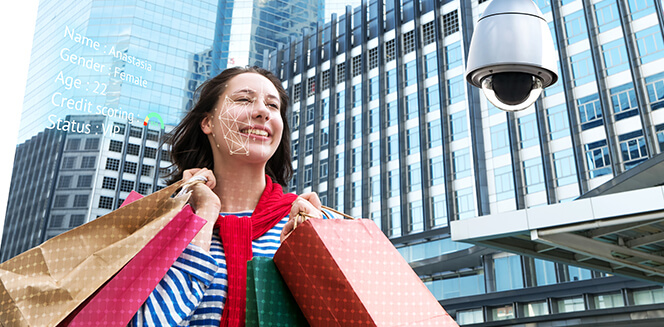 7 Mar
2019
When interacting with devices such as mobile or personal computers, we leave a certain signature behind. This signature refers to the way we press the keys or the way we move the mouse to browse and click. Behavioral biometrics is a technology that analyzes these and other unique behaviors of a person. The behavioral attributes are gathered, analyzed, and turned into a profile that we can use for secure authentication in financial organizations, companies, government facilities, retail centers, and numerous other environments for a wide range of applications such as identity & access management, fraud detection & prevention, and risk & compliance management. It also finds use as a customer service strategy or as a way to enhance customer experience.
Behavioral biometrics gained significant traction in recent years. The concept has evolved rapidly over the last decade. Today, behavioral biometrics refers to more than signature, voice, and speech and looks at other techniques such as keystroke dynamics, gait analysis, voice ID, signature analysis, and cognitive biometrics. Its market is also witnessing a rapid growth due to growing number of digital transactions, development of IoT landscape, a rise in the number of applications of biometric technology in commercial and government sectors.
In order to cater to the needs of various organizations, numerous companies have come up with new solutions in the behavioral biometrics space. One of the new solutions is the launch of AI-Driven behavioral biometrics platform by Acceptto, a cybersecurity startup based in Portland. Plurilock Security Solutions Inc., a provider of network security products and digital identification solutions, introduced its new authentication platform with behavioral biometrics called ADAPT MFA for enterprise and other environments. Veridium Ltd., a software company launched a new authentication solution called InMotion with behavioral biometrics to enhance mobile security. TypingDNA, a provider of typing biometrics authentication service, raised $1.5M for its behavioral biometrics technology.
AI-Driven Behavioral Biometrics Platform by Acceptto
Acceptto unveiled a cognitive authentication platform based in behavioral biometrics in November '18. According to the company, the new solution is based on machine learning (a branch of artificial intelligence (AI)) and provides authentication with behavioral biometrics instead of passwords. Powering a certain solution called "It'sMe", the platform runs on mobile devices, web browsers, and enterprise applications.
Plurilock's New Authentication Solution Introduced
In February '19, Plurilock came up with a new next-generation multi-factor authentication platform based on behavioral biometrics namely, ADAPT MFA for Citrix, web, and enterprise environments. The innovation makes use of the company's proprietary risk-aware, authentication engine based on AI and therefore, makes itself invisible to end-users. The ADAPT MFA allows enterprises to carry out robust multi-factor authentication without requiring phones, token fobs, or other things.
InMotion Launched for Mobile Security by Veridium
In March 2019, Verdium announced the launch of InMotion to improve mobile security. The Veridium ID software platform is based on behavioral biometrics and collects data from the motion sensors in a person's device. After ten authentications, the solution studies and determines the patterns and forms a baseline. In case something is wrong, the solution stops the authentication attempt and asks for more details on verification to get access to the device.
TypingDNA Raises Funds for Behavioral Biometrics
In January '19, a sum of $1.5M was raised by TypingDNA in seed round funding from European venture company GapMinder Venture Partners and numerous international investors from U.S., U.K., and the European Union. According to the company, the money would be used to enhance its behavioral biometrics technology as well as extend its presence in the financial and enterprise sectors. The funds would also allow to develop useful collaborations and increase awareness of its passive online fraud prevention capabilities. Raul Popa, CEO of TypingDNA, said, "Our goal is to be the number-one provider of typing biometrics technology. We are focused on striking more partnerships with major players in identity, authentication, two-factor authentication and fraud prevention."
As more products and services enter the online space, the demand for authentication is only going to increase. And with this, the behavioral biometrics technology looks set to become a prominent and important feature of our lives in the times to come.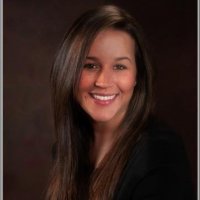 Jessica Hamelburg
PR & Marketing Professional at EquipNet, Inc.
Jessica Hamelburg is a content marketing coordinator and social media manager for a global industrial asset management company, EquipNet, Inc. Jessica holds a Bachelor's Degree in Communications and Public Relations from Suffolk University and offers many years of experience in various forms of writing. Some of her favorite hobbies include exploring new music, creative writing and spending time with her dogs.
PREVIOUS POST
Developments in Biomarkers Market Answer Diagnosis Concerns
NEXT POST
India Supplements the Growth of the Asia-Pacific Pharmaceutical Industry in 2018
Avenue: Entire Library membership of Allied Market Research Reports at your disposal
Avenue is an innovative subscription-based online report database.
Avail an online access to the entire library of syndicated reports on more than 2,000 niche industries and company profiles on more than 12,000 firms across 11 domains.
A cost-effective model tailored for entrepreneurs, investors, and students & researchers at universities.
Request customizations, suggest new reports, and avail analyst support as per your requirements.
Get an access to the library of reports at any time from any device and anywhere.
Related Post