Bioplastics Play an Important Role in Attaining Global Sustainability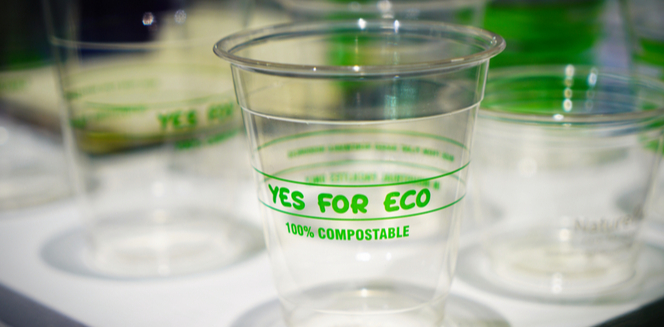 3 Jun
2021
Biobased plastics or bioplastics can help curtail the dependence on limited fossil resources, which are anticipated to become highly expensive in the next few years. Renewable feedstocks such as sugarcane, corn, and cellulose are the main component bio-based plastics are derived from. Such resources, unlike oil, can actually be extremely beneficial to the environment.
In the last two decades, favorable government rules and dictums have enabled manufacturers to take on bio-based plastics with a full sway. Rise in adoption of recyclable & eco-friendly products and enhancement in scope of bioplastics across end-user sectors have driven the growth of the global market for bioplastics in more than one way. Bioplastic production is highly economical and the process is efficient too. And, this factor has supplemented the growth yet more.
Bio-based plastics come with excellent potential to diminish GHG emanations, thereby turning out to be a carbon neutral choice. Plants tend to blot up atmospheric carbon dioxide as they keep on maturing. Utilizing biomass (i.e. plants) to crop up bio-based plastics takes in a temporary confiscation of CO2 (greenhouse gases) from the atmosphere. This carbon complex can be protracted for a period of time by initiating or creating 'use cascades', which means if the material is being reprocessed as frequently as possible before being utilized for energy restoration, the previously impounded CO2 is released and renewable energy gets produced during the process.
However, the most significant benefit of bio-based plastics is their ability to close the cycle and expand resource efficiency. Sustainable resources are then well utilized to yield bio-based, sturdy, robust products that can be recycled, mechanically reprocessed, and eventually reduced to ashes whereby renewable energy is set off in the best possible way. The biodegradable and compostable products can also be organically cast off to form valuable humus, also known as biomass, during the method. The biomass can be then be used to cultivate new plants, thereby ending the cycle. Most importantly, plastics that are compostable and biogenous can save the landfills from being heaped with biowaste and escalate waste management efficiency across the world.
According to Allied Market Research, the global bioplastic market is anticipated to register a significant CAGR from 2020 to 2027. The fact that production of bioplastic calls for almost sixty-five percent less energy than that of standard plastic materials has made production of bioplastics a highly energy-efficient drill.
As bioplastics do not contain any kind of toxicity and can vitiate easily, use of the material is not harmful to the environment. At the same time, emanation of the greenhouse gas is negligible in the course of degradation. Thus, bioplastics tend to represent a huge reduction in carbon footprints. As per the surveys conducted in the recent years, bioplastics do have the potential to curb down the release of carbon dioxide almost by sixty to seventy percent, as compared to conventional synthetic plastic materials. These highly efficient properties and functionalities have allowed a number of leading ventures such as Ford, Nike, Coca Cola, and Nestle to come forward and showcase their interest toward the fabrication of bioplastic components across several applications.
However, it's worth mentioning that the outbreak of Covid-19 led to huge disruptions in the supply chain when irregular transport also delayed the entire product processing. But, as the lockdowns have loosened off, manufacturing activities have also restarted and the supply chain is also expected to restore gradually.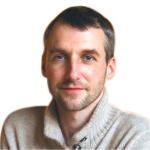 Alex Hillsberg
Chief editor of review team at FinancesOnline
Chief editor of review team at FinancesOnline Alex Hillsberg is an expert in the area of B2B and SaaS related products. He has worked for several B2B startups in the past and gathered a lot of first hand knowledge about the industry during that time.
PREVIOUS POST
Bio Succinic Acid: Unleasing Growth for Future
NEXT POST
Development of novel antimicrobial coatings to disinfect implants and smartphones
Avenue: Entire Library membership of Allied Market Research Reports at your disposal
Avenue is an innovative subscription-based online report database.
Avail an online access to the entire library of syndicated reports on more than 2,000 niche industries and company profiles on more than 12,000 firms across 11 domains.
A cost-effective model tailored for entrepreneurs, investors, and students & researchers at universities.
Request customizations, suggest new reports, and avail analyst support as per your requirements.
Get an access to the library of reports at any time from any device and anywhere.
Related Post