Ethylene Carbonate To Witness Increased New Opportunities Thanks To Surged Demand For Electric Vehicle And Li-Ion Batteries
7 Jun
2021
Our daily life revolves around batteries. From mobile phones, computers to vehicles, batteries are ubiquitous. Electrolytes are a vital part of these batteries and are essential to enhance the performance of metal-ion batteries.
While the research found the molecular behavior of electrolytes and their effects on electrodes a mystery to some extent, the surge in research and development to know more about the performance of ethylene carbonate in batteries has unveiled several secrets.
Ethylene carbonate (EC) is an organic component that founds application as a polar solvent and a vital part of lithium-ion (Li-ion) batteries. In addition, another application of ethylene carbonate is as a plasticizer for organic and polymer synthesis. Thus, it is not a surprise that the demand for ethylene carbonate has increased.
According to Allied Market Research, the global ethylene carbonate industry would garner $418.5 million by 2027, growing at a CAGR of 6.0% from 2020 to 2027. Rise in adoption of new technologies and surge in use of ethylene carbonate in Li-ion and lubricants drive the demand for ethylene carbonate.
Surge in demand for electric cars that fueled the demand for EC
As mentioned above, Li-ion batteries are prime end-users of EC. They are widely used in electrolytes owing to their less charging time, light weight, and efficiency compared to conventional alternatives such as lead batteries. Thus, the demand for EC from the automotive sector has increased over the last few years.
Apart from this, Li-ion batteries are instrumental for tablets, smartphones, laptops, and even medical equipment. Thus, the top key players in the ethylene carbonate industry such as Cole-Parmer Instrument Company, LLC., Asahi Kasei Corp., Huntsman Corporation, Vizag Chemicals International, and Mitsubishi Chemicals have formulated novel strategies to stay ahead of the curve in the market. These companies have heavily invested in R&D to improve the performance and efficiency of EC in Li-ion batteries.
This increasing demand for Li-ion batteries in electronic gadgets, electric vehicles has boosted the need for EC, and to meet this demand, scientists have introduced energy-saving technologies and improved ways to integrate technologies for distillation. For instance, oil quench systems are widely used in large-scale plants that process EC. Scientists have developed new systems and introduced yield-improving and energy-saving techniques.
Several major companies in the industry have invested a colossal amount of money to enhance existing Li-ion batteries. For instance, researchers have introduced a novel electrolyte engineering strategy for Li-ion batteries. This strategy realizes pouch cells with energy density of 430 Wh/kg and improves battery life.
This battery has become now an attraction for scientists and researchers to figure out a new way to stabilize the interface between electrolyte and cathode or anode under a high voltage limit. Moreover, electrolyte engineering has become a simple yet effective way to stabilize the interface, boosting the demand for EC more than ever.
The increase in R&D, rising demand for Li-ion batteries, and advancements in electric vehicles make sure that the ethylene carbonate market would witness increased demand and the introduction of innovations more frequently in the coming years.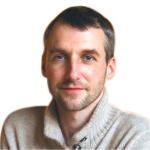 Alex Hillsberg
Chief editor of review team at FinancesOnline
Chief editor of review team at FinancesOnline Alex Hillsberg is an expert in the area of B2B and SaaS related products. He has worked for several B2B startups in the past and gathered a lot of first hand knowledge about the industry during that time.
PREVIOUS POST
Bio Succinic Acid: Unleasing Growth for Future
NEXT POST
Launch Of New Products and Business Collaboration Define the Future of Hybrid Fabrics
Avenue: Entire Library membership of Allied Market Research Reports at your disposal
Avenue is an innovative subscription-based online report database.
Avail an online access to the entire library of syndicated reports on more than 2,000 niche industries and company profiles on more than 12,000 firms across 11 domains.
A cost-effective model tailored for entrepreneurs, investors, and students & researchers at universities.
Request customizations, suggest new reports, and avail analyst support as per your requirements.
Get an access to the library of reports at any time from any device and anywhere.
Related Post