Exploring the Dynamism of Defense Geospatial Market Due to Adoption of Artificial Intelligence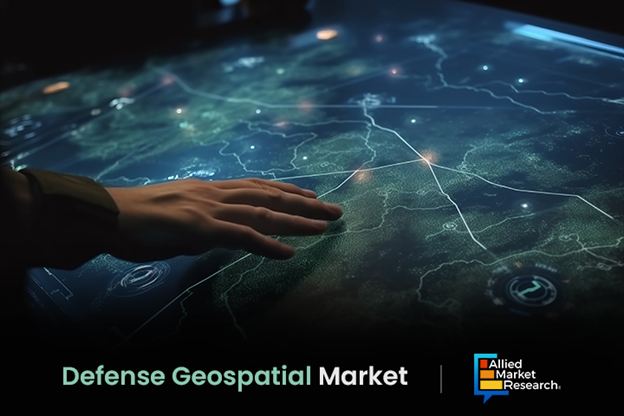 16 Sep
2023
Traditional warfare has always been fought on land, air, and the seas. But, in this new millennium, a new dimension of warfare has been established, that is cyber warfare. Though an essential component of it, cyber warfare does not necessarily mean hacking enemy databases and installations. Cyber warfare is an umbrella term for fighting a war or planning an attack using digital technologies and the Internet. Of all the technologies under cyber warfare, defense geospatial technologies are one of the most advanced versions used today.
Use of defense geospatial technologies in modern world
Since the birth of multilateralism in the post-Cold War era, the defense spending of almost all countries has been focused on modernizing the armies. In this effort, national security experts and technology researchers came together to use geospatial technologies for defense purposes. Over the years, this integration of defense and geospatial technologies has been extremely successful.
Geospatial technology helps in every aspect of defense- intelligence collection, reconnaissance, data analysis, planning an attack or defence, and tackling emergency response situations. Take the example of Hexagon AB, a technology company headquartered in Sweden. Hexagon AB provides geospatial technologies to several NATO countries; this includes real-time data visualization such as live tracking of on-ground armed forces, movement of target, managing of inputs coming from local intelligence sources, and mapping of missions and operations.
Artificial intelligence and defense geospatial technologies
As per a report published by Allied Market Research, the global defense geospatial market is predicted to surge ahead at a CAGR of 11.4% in the 2023-2032 timeframe. One of the biggest factors pushing the growth of this market is the rising use of Artificial Intelligence in defense geospatial technologies. Use of machine learning and artificial intelligence in geospatial technology helps in increasing situational awareness exponentially which is extremely important in hostile situations like hostage rescue operations and counter-terror missions. Further, it has been found that artificial intelligence in fact reduces the overall cost of reconnaissance and data analysis substantially.
Competitive scenario of the defense geospatial market
Apart from adoption of artificial intelligence and machine learning, the competitive nature of the industry further helps in expanding the scope of the market. Key companies of the market such as Hexagon AB, NV5 Global, Maxar Technologies, MapLarge, etc., have invested heavily in research and development. Consequently, highly innovative and advanced technologies have been launched by various multinational corporations. For instance, Mach9, a leading software technology company, announced the launch of geospatial software which harnesses the power of artificial intelligence and imaging technology. Furthermore, this state-of-the-art software uses LiDAR technology which helps in efficient geospatial data processing.
In another significant product launch, Emesent, a leading drone software company, announced the launch of three new products- Hovermap ST-X LiDAR technology, a Long-Range Radio to establish communication with Hovermap ST-X, and Aura platform for data visualization. Apart from these product launches, growing adoption of Augmented Reality (AR) and Virtual Reality (VR) technologies in geospatial software might further create growth opportunities in the market.
Thus, the defense geospatial data is highly dynamic with various new technologies coming in the market and established companies investing in research and development. Moreover, rising geopolitical tensions and terrorist activities across the world are predicted to help the market widen its scope in the market.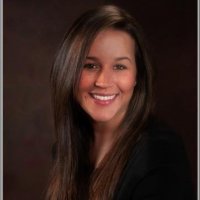 Jessica Hamelburg
PR & Marketing Professional at EquipNet, Inc.
Jessica Hamelburg is a content marketing coordinator and social media manager for a global industrial asset management company, EquipNet, Inc. Jessica holds a Bachelor's Degree in Communications and Public Relations from Suffolk University and offers many years of experience in various forms of writing. Some of her favorite hobbies include exploring new music, creative writing and spending time with her dogs.
PREVIOUS POST
Modern Vetronics Market to Replace Obsolete and Old-school Vetronics
NEXT POST
Analyzing the Role and Emerging Trends of the Space Launch Services Industry
Avenue: Entire Library membership of Allied Market Research Reports at your disposal
Avenue is an innovative subscription-based online report database.
Avail an online access to the entire library of syndicated reports on more than 2,000 niche industries and company profiles on more than 12,000 firms across 11 domains.
A cost-effective model tailored for entrepreneurs, investors, and students & researchers at universities.
Request customizations, suggest new reports, and avail analyst support as per your requirements.
Get an access to the library of reports at any time from any device and anywhere.
Related Post