Modern Vetronics Market to Replace Obsolete and Old-school Vetronics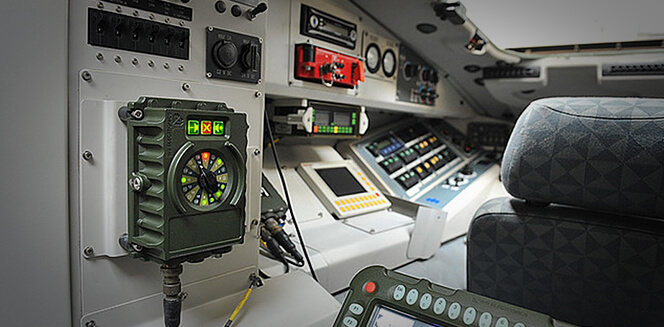 17 Nov
2016
In modern times, technology has taken giant strides forward and is an integral part of almost all the industries, such as healthcare, aerospace, electricity, and defense. Vetronics is also known as vehicle electronics that allows military units to implement and integrate systems, such as communication, command and control, vehicle warfare system, navigation system, vehicle protection systems, and surveillance systems. The vetronics market is growing in size as the components are easily available and cost-effective. Other factors that boost market growth include, demand for advanced vetronics, and the adoption of wireless technology. Allied Market Research recently published a report that offers valuable insights about the vetronic market, such as the market share, size, and growth. The advancements made in technology has fuelled the growth of the market in the last few years and opened new opportunities for the future.
Next-gen vetronics could feature laser
Army vehicles make use of large volumes of fuel and often cause pollution and use a lot of energy. This eventually takes a toll on the environment and it becomes essential to monitor and keep a check on fuel emissions and comply with environmental guidelines. With progress in technology the need for environmental-friendly combat vehicles was identified by the U.S. army.
The next-generation of combat vehicles in the U.S army might make use of alternative energy sources, feature directed-energy weapons, an advanced-composite armor and an active protection system. Col. William T. Nuckols, director, Mounted Requirements Division at the Maneuver Center of Excellence, said that a thorough analysis will decide the fate of the future of combat vehicles. The goal is not short term and implementing cost-effective and efficient solutions may take another two decades. The ultimate goal is to field these combat vehicles by 2035 and to achieve that major steps need to be taken by 2025 to reach that target. Col. Nuckols further added that the army needs to offer focus for their science and technology partners.
The use of alternative energy resources for combat vehicles will be a stepping stone for the future of vetronics. John Paulson, senior director, engineering and project management, General Dynamics Land Systems claimed that there are five major renewable resources that are currently available out of which wind, geothermal and solar are not practical alternatives for vehicles. The other two alternatives include either biomass or hydropower. Biofuels prove to be cost-effective solutions and are readily available in comparison to gas and diesel. "The big advantage of electric drives," Paulson said, "is we'll be able to supply more power to combat vehicles to support future weapons like high-intensity lasers, rail guns, or active protection systems and improved situational awareness electronics."
The laser technology for weapons is emerging at a brisk pace according to Dr. Bryan Cheeseman. He highlighted that more research on using directed-energy for vehicle protection is the need of the hour. He further added that the future vehicles will require the 360 degree protection as threats from above in the form of aircrafts, threats from the side from weapons and beneath the ground from IEDs is a possibility. An active protection system can identify and destroy the incoming threat. Science and technology should focus on using directed energy as force-field type protection. With technology and science making progress at a rapid speed, it won't come as a surprise to see future military vehicles and the vetronic market grow at a commendable pace. Cyber disruption and electronic warfare pose a threat to these vetronics as well.
Newly developed satellite communication system
To gain an advantage over other nations in military technology, Russia has started to develop and engineer a modern satellite communication system for military use. When the development is completed, the new system will give the Russian ground forces an edge over their counterparts. The major formations include, space, aerial and ground. Gen. Maj Alexander Galgash said that as the ground forces are involved in operations on the ground, the integrated communication services will use the echelons from the ground to aerial and space. Currently, the echelons are under the development and the engineering stage and on completion will offer a unified third generation system of satellite communication in the space echelon. Orbital and ground groups will offer communication at any part of the world. In the aerial echelon rebroadcasting transmitters will be setup on flying and aerial devices, which also includes aerial vehicles (UAV), helicopters and aircrafts.
U.S. army seeks integration of digital radio surveillance and electronic warfare
The researchers of the U.S. army are reaching out to the industry to find innovative ways to build integrated systems that consist of digital radio surveillance and electronic warfare (EW) for army aircraft and ground vehicles. The systems are required to be small in size, weight, and power consumption (SwaP). The systems must make use of open-systems standards such as OpenVPX for embedded computing, VICTORY for on-board networking and Modular Open RF Architecture (MORA) for RF and microwave systems. The main interest of the army involves software-defined radio, RF condition, and distribution. The other components that are receiving attention include, radio head integration of antennas and RF conditioning circuits.
The vetronics market is staring at a healthy future owing to various factors influencing market growth. The various factors that influence the market growth include, availability of cost-effective components that saves the cost of manufacturers. The heavy demand for advanced vetronics that are equipped with improved communication and protection technologies. The growth of wireless technology and the growing adoption rate of the same will further boost the vetronics market in the next two decades. The defense sector of several countries such as U.S., Colombia, Russia, and Iraq are aiming to revamp their out of date vetronics systems with modern equipment. Another factor that will be instrumental in driving the market is the economic growth of the developing countries such as India and China. With economic growth, the developing nations are investing in modern vetronic systems. Ranjan Singh
Research Analyst at Allied Market Research
Ranjan has over 4 years of experience in market research and consulting across multiple domains which include technology, FMCG and durable consumer goods, heavy machinery, and automotive. He has hands on expertise in predictive and exploratory research projects for studying regional and global demand potential, market estimation & forecast, perceptions; analyzing macro and micro markets in terms of key gaps and opportunities. Ranjan is part of multiple consulting as well as syndicated report assignments and is actively involved in all the stages of project completion from planning, execution to delivery as per clients' satisfaction.
Avenue: Entire Library membership of Allied Market Research Reports at your disposal
Avenue is an innovative subscription-based online report database.
Avail an online access to the entire library of syndicated reports on more than 2,000 niche industries and company profiles on more than 12,000 firms across 11 domains.
A cost-effective model tailored for entrepreneurs, investors, and students & researchers at universities.
Request customizations, suggest new reports, and avail analyst support as per your requirements.
Get an access to the library of reports at any time from any device and anywhere.
Related Post