Ground support equipment utilization enhances with innovation and collaboration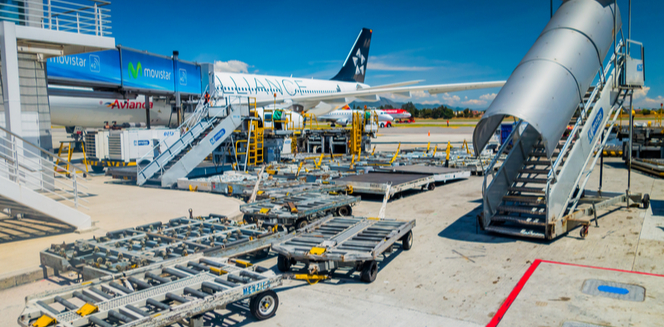 25 Oct
2019
Ground support equipment will be utilized for achieving better efficiency, smooth operation, and reduced carbon footprint. Market players have adopted various strategies to utilize ground support equipment optimally. They have converted their fleet to electric powered to reduce carbon footprint and noise. This has also resulted in improved efficiency. Moreover, market players have collaborated with other market players with the same vision. The focus on service and quality has enabled market players to join hands and offer better service. The industry is booming with new strategies and innovations. According to the research firm Allied Market Research, the global ground support equipment market is expected to reach $24 billion by 2023. Following are some the activities taking place in the industry.
Considering rise in greenhouse emission across the world and its harmful effects on the environment, taking small effort toward contributing reduction of emission is beneficial for environment. JetBlue, the Hometown Airline of New York decided to convert its largest part of ground service equipment, baggage tractors and belt loaders, to electric powered. The company received the support from the New York Power Authority (NYPA) and the Port Authority of New York and New Jersey. It will implement the biggest fleet of electric ground service equipment (eGSE) of at JFK International Airport. JetBlue has been researching on efficient technologies and availing sustainable fuel options. Electric belt loaders and bag tugs will replace the vehicles that were gasoline-powered. These new eGSE equipment will lessen noise, enhance energy efficiency, and reduce JetBlue's environmental footprint.
Expanding the business and serving new customers play a significant part in gaining the major market share. Newbow Aerospace adopted the strategy to supply customized ground support equipment to British Airways for its ground operations at the London Heathrow Airport. The company delivered the prototype in the summer and began manufacturing the parts. It has been successfully delivered initial two service trailers as per the customer requirement. An innovative design of wheel and brake change trailers provide the operator optimum safety and flexibility to transport excess aircraft wheel change equipment. Integrating independent rear suspension reduces stress and shock of the trailer chassis, enabling a smoother and more comfortable experience of towing while transportation of the payload capacity of nearly 1.5 ton.
Marc Green, the Sales Director for Newbow Aerospace outlined that the firm collaborated with British Airways for design and development of a wheel and brake change trailer provides safety, performance, flexibility, and reliability along with fulfilling the operational expectations. This project highlights their capability in the GSE sector and enables them to expand their product offerings to the British flag carrier.
Collaboration is another strategy for gaining international presence and improve market positioning. HiSERV GmbH & Co KG, the Germany's ground support equipment (GSE) rental company, and Serpista, S.A., the Spain's GSE maintenance firm have collaborated at Inter Airport Europe in Munich. Roland Ückert, the managing director of HiSERV highlighted that Serpista is a perfect partner for the company as both companies foster innovation and have a focus on service and quality. Commenting on the collaboration, Eduardo Moraleda Gil, the CEO of Serpista, said that this will help both of them in growing internationally. HiSERV provides one of the most innovative and modern GSE fleets in Europe to all handling companies. It will be great responsibility for Serpista to maintain and manage the fleet of HiSERV.
Reference:
businesswire.com
aviationpros.com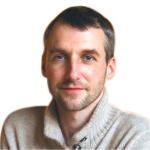 Alex Hillsberg
Chief editor of review team at FinancesOnline
Chief editor of review team at FinancesOnline Alex Hillsberg is an expert in the area of B2B and SaaS related products. He has worked for several B2B startups in the past and gathered a lot of first hand knowledge about the industry during that time.
PREVIOUS POST
Modern Vetronics Market to Replace Obsolete and Old-school Vetronics
NEXT POST
Commercial Drones to Fly Toward Brighter Future: Rapid Launches Unlocks New Opportunities
Avenue: Entire Library membership of Allied Market Research Reports at your disposal
Avenue is an innovative subscription-based online report database.
Avail an online access to the entire library of syndicated reports on more than 2,000 niche industries and company profiles on more than 12,000 firms across 11 domains.
A cost-effective model tailored for entrepreneurs, investors, and students & researchers at universities.
Request customizations, suggest new reports, and avail analyst support as per your requirements.
Get an access to the library of reports at any time from any device and anywhere.
Related Post