Satellite Services to Flourish with Launch of New Satellites and Partnerships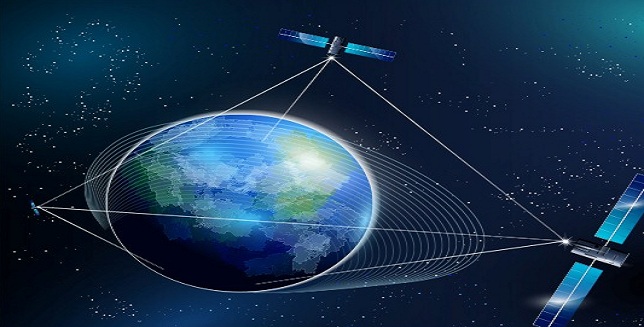 18 Oct
2019
"With changing demands of consumers and need for accuracy in navigation systems, market players have adopted necessary strategies to improve their capabilities."
Consumers have been demanding flexible models for DTH services and market players have been adopting various ways to cater to the demand. Market players have adopted the strategy of partnership to cater to demand and enhance capabilities. In addition, new satellites have been launched in the space to improve navigations services for maritime and other applications. The demand for satellite services is hitting the rooftop. According to the research firm Allied Market Research, the global satellite services market is expected to reach $144.5 billion by 2026. Following are some of the activities taking place in the industry across the globe.
Joining hands with other companies to empower capabilities and offer wide range of services is one of the key strategies adopted by market players. Globecast joined hands with pay-as-you-go satellite TV firm Orby TV for providing turnkey broadcast media services. The media solution provider Globacast will manage around the clock broadcast operations of Orby from its center in California. The channel aggregation will be handled with its fiber and satellite network along with technical operations, colocation service, and uplinking channels.
Eddie Ferraro, the Managing Director of Globecast Americas, highlighted that Orby TV operates on flexible pay-as-you-go model. As a technical services partner of Orby, it realizes there needs to be innovative ways to serve pay-TV landscape and bring new customers. Commenting on the partnership, Michael Thornton, the CEO of Orby TV, highlighted that Globecast will provide complete and extensive broadcast operations. Along with a wide experience in media management, Globecast has excellent satellite and fiber connectivity. Consumers have been preferring a combination of low prices, superior lean-back television, and flexibility in management of its payTV services from month-to-month. The expertise and excellent operational performance had been crucial in helping Orby TV to gain its foothold across the United States.    
Launching a satellite in the orbit will improve the navigation and other services for maritime operations. The launch of Eutelsat satellite had been taken place successfully from Russia and it would enhance capabilities of Europe's Global Navigation Satellite Services (GNSS). Eutelsat-5 West B satellite provides a wide range of services to the European GNSS Agency (GSA). This helps in improving ship positioning that can be used for electronic navigation and other bridge systems across Europe. This is a Northrop Grumman-manufactured satellite, also called as GEO-3, will improve the current vessel positioning services. It is a part of system that enables accuracy of satellite navigation signals for maritime and other sectors. GNSS signals will be improved for services including Glonass, GPS, and Galileo. It will eliminate the potential errors and offer redundancy for navigation services, ship positioning, and dynamic positioning. GEO-3 provides next-generation GNSS payloads along with supporting EGNOS' path for introduction of more services on different constellations of satellites.
The launch of Eutelsat will enable hosting of EGNOS' Navigation Land Earth Stations in Cagliari, Italy and Rambouillet, France that will be connected and co-located to ground stations. The launch of Eutelsat-5 West B was taken place on a Proton rocket from Russia's Baikonur Cosmodrome in Kazakhstan. The satellite was accompanied by a craft for prolonging its life.
Market players have been adopting according to the changing market dynamics and taking steps to sustain in the industry. The launch of new satellite and partnerships have been crucial strategies in the current era. However, there will be significant changes in dynamics and strategies in coming years with advent of new technologies.
Reference:
rivieramm.com
digitaltveurope.com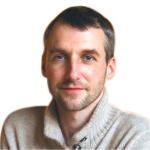 Alex Hillsberg
Chief editor of review team at FinancesOnline
Chief editor of review team at FinancesOnline Alex Hillsberg is an expert in the area of B2B and SaaS related products. He has worked for several B2B startups in the past and gathered a lot of first hand knowledge about the industry during that time.
PREVIOUS POST
Modern Vetronics Market to Replace Obsolete and Old-school Vetronics
NEXT POST
Ground support equipment utilization enhances with innovation and collaboration
Avenue: Entire Library membership of Allied Market Research Reports at your disposal
Avenue is an innovative subscription-based online report database.
Avail an online access to the entire library of syndicated reports on more than 2,000 niche industries and company profiles on more than 12,000 firms across 11 domains.
A cost-effective model tailored for entrepreneurs, investors, and students & researchers at universities.
Request customizations, suggest new reports, and avail analyst support as per your requirements.
Get an access to the library of reports at any time from any device and anywhere.
Related Post