Explore the Types of Aircraft Batteries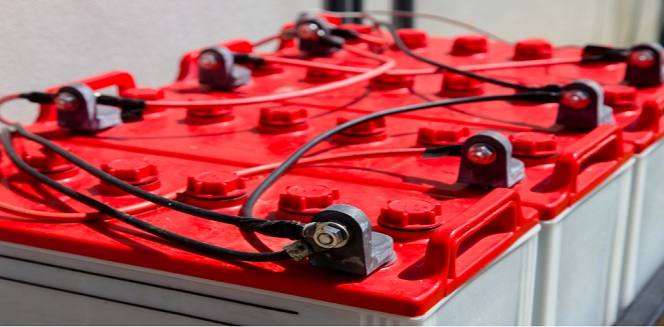 20 Sep
2019
Electric airplanes that tend to use a blend of conventional power and battery come with big advantages over jets that are fuel-powered. They are not only quieter for people living near airports, but the electronic propellers in the planes also pave the way for easy and smooth flight for passengers. At the same time, the operating cost for electric motors is relatively less than that of fuel-powered engines and thus, electric planes would definitely create room for low-priced airfares for passengers.
An environment-friendly component, aircraft battery is also used for a number of other functions than aviation purpose. Enhancing DC bus stability, rearing emergency & ground power, fault clearing etc. are quite a few prominent functions aircraft batteries are used for.
However, batteries that are commonly used in aviation application are as follows-
Lead Acid- A battery cell of lead acid comprise a cathode of lead doused in an electrolyte fluid of sulfuric acid and an anode made of lead oxide. In certain cases, the electrolyte is put off in a silica gel or saturated into a glass thread mat to make the battery spill proof.
Nickel Cadmium- When it comes to commercial aircrafts, nickel-cadmium batteries are the basic components used in their making. Plastic-covered steel, tinted steel, stainless steel and titanium are the basic materials a nickel cadmium battery is consisted of. The cells in the battery are clipped by highly propitious nickel copper links. Inside the battery case, the cells are properly annexed and connected with each other in terms of line, space and partition. Coming with a ventilation system, the battery lets the overheated gases pass easily and provides cooling while operating in a normal setting.
Lithium-polymer-Lithium Polymer cells, also known as Li-Poly batteries, are rechargeable. Consisting of a cathode of combination material and an anode of graphite, these are used in applications where weight is an important facet. As for an instance, Li-Poly batteries are widely used in the making of radio-controlled aircrafts.
Dry charged cell batteries- Commonly known as wet batteries, dry charged cell batteries are mustered with conductors that have been fully charged and desiccated. The conductor is adjoined to the battery when it is placed for functional use.
According to Allied Market Research, the aircraft battery market is expected to grow at a significant CAGR from 2018–2025. Increase in demand for auto-powered vehicles in aeronautics industry has worked as a major factor fueling the growth of the aircraft battery market. At the same time, the endorsement of electrical technology in the electrical systems of aircraft also fuels the growth. The fact that aircrafts entail longevity and high energy storage capacity has acted as a stimulus to pave the way for innovation and new opportunities in the industry.
An amalgamation of cells that converts chemical energy into electrical energy, aircraft battery has an end number of potentials. To sum up, it can be stated that the global aircraft battery market is growing quite rapidly and in the next few years to come, it's going to flourish yet more.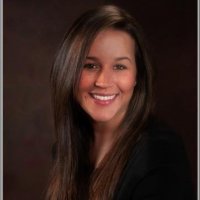 Jessica Hamelburg
PR & Marketing Professional at EquipNet, Inc.
Jessica Hamelburg is a content marketing coordinator and social media manager for a global industrial asset management company, EquipNet, Inc. Jessica holds a Bachelor's Degree in Communications and Public Relations from Suffolk University and offers many years of experience in various forms of writing. Some of her favorite hobbies include exploring new music, creative writing and spending time with her dogs.
PREVIOUS POST
Modern Vetronics Market to Replace Obsolete and Old-school Vetronics
NEXT POST
Satellite Services to Flourish with Launch of New Satellites and Partnerships
Avenue: Entire Library membership of Allied Market Research Reports at your disposal
Avenue is an innovative subscription-based online report database.
Avail an online access to the entire library of syndicated reports on more than 2,000 niche industries and company profiles on more than 12,000 firms across 11 domains.
A cost-effective model tailored for entrepreneurs, investors, and students & researchers at universities.
Request customizations, suggest new reports, and avail analyst support as per your requirements.
Get an access to the library of reports at any time from any device and anywhere.
Related Post