Exploring the Rapid Growth and Wide Applications of LiDAR Technology in Various Industries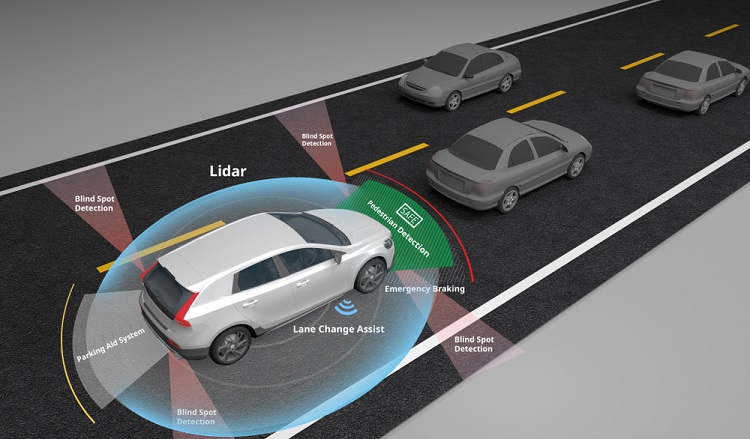 8 Mar
2023
Recent technological advancements have opened possibilities of capturing the physical world in digital form. One of those is the LiDAR or light detection and ranging. LIDAR has become a widely accepted technology for generating immaculate terrain models which are then used in several GIS applications. LiDAR finds wide usage in archaeological discovery, mining, vehicle automation, farming and precision agriculture, seismology, aerial inspection, meteorology, atmospheric physics, geology, forestry, surveying and mapping, identifying requirements for harnessing renewable energy, and much more. 
Owing to the wide applications of LiDAR, its market is growing enormously in recent years. One of the prime factors that support the growth of the LiDAR market is the improved automated processing ability of LiDAR systems in terms of image resolution and data processing capabilities over conventional technologies. Besides this, the augmenting demand for 3D imaging technology across various industry verticals such as defense & aerospace, civil engineering, archaeology, forestry and agriculture, mining and transportation, and the rise in adoption of aerial LiDAR systems to explore and detect places and historic details catalyze the growth of the market. Allied Market Research predicts that the global LiDAR industry is likely to achieve $2.90 billion by 2027, growing at a CAGR of 20.1% during the forecast period, 2020-2027. 
Many players in the global LiDAR market are implementing a range of growth strategies such as product collaborations, launches, expansions, and more to increase their market share, expand their global reach, fortify their position in the global market landscape, and create new opportunities for the development of advanced LiDAR systems.  
For instance, in February '23, Mercedes-Benz, the German luxury automotive company announced its plans to expand its partnership with Luminar Technologies Inc, a U.S.-based firm that develops vision-based lidar, for LiDAR production. In January 2023, Outsight, a provider of LiDAR solutions and Innoviz Technologies, a provider of solid-state LiDAR sensors and perception software inked a collaboration deal with the aim of accelerating LiDAR adoption in smart cities and industrial applications. 
Mercedes-Benz and Luminar Partnership 
Mercedes-Benz announced a major expansion of its relationship with Luminar to work multiple production programs. The Mercedes-Benz programs intend to use the Luminar sensors across a wide range of next-generation vehicles with assisted and automated driving systems that the company plans to deploy in the years to come. Luminar plans to grow its production capacity on a large scale to support this expansion. 
Outsight Collaborates with Innoviz 
With the partnership, the companies intend to accelerate the adoption of 3D LiDAR technology beyond the ADAS markets, such as infrastructure, commercial vehicles and robot, and industrial applications.  Infrastructure applications include intelligent transportation systems (ITS), and more, commercial vehicles and robot applications include construction equipment and others, and industrial applications include volume measurement, agriculture, and others.  
Innoviz develops LiDAR sensors that are in line with the automotive industry's stringent performance and safety needs. The sensors' robust, reliable, power efficient, and high-performing characteristics are well suited to enable various non-automotive use-cases needing mature solutions. Outsight makes LiDAR technology that can well integrate to any project, both in real-time (edge processing) and the cloud.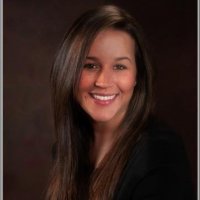 Jessica Hamelburg
PR & Marketing Professional at EquipNet, Inc.
Jessica Hamelburg is a content marketing coordinator and social media manager for a global industrial asset management company, EquipNet, Inc. Jessica holds a Bachelor's Degree in Communications and Public Relations from Suffolk University and offers many years of experience in various forms of writing. Some of her favorite hobbies include exploring new music, creative writing and spending time with her dogs.
PREVIOUS POST
"What's in STORE for Real Time Locating Systems?"
NEXT POST
Exploring the Benefits and Advancements in Electrical Connectors
Avenue: Entire Library membership of Allied Market Research Reports at your disposal
Avenue is an innovative subscription-based online report database.
Avail an online access to the entire library of syndicated reports on more than 2,000 niche industries and company profiles on more than 12,000 firms across 11 domains.
A cost-effective model tailored for entrepreneurs, investors, and students & researchers at universities.
Request customizations, suggest new reports, and avail analyst support as per your requirements.
Get an access to the library of reports at any time from any device and anywhere.
Related Post