From Jungalow To Smart Homes: Upcoming Prominent Trends In Home Decor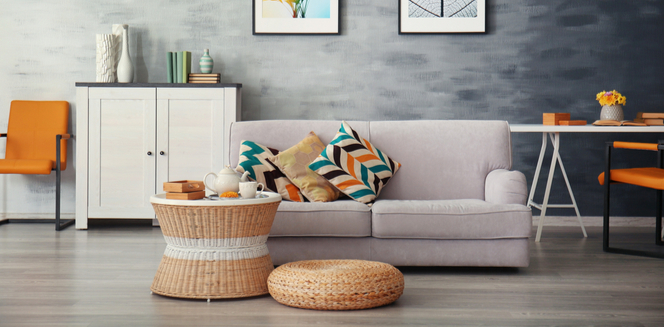 13 Oct
2020
Home decor is not limiting to picking good color combinations for living rooms and design kitchen with state-of-the-art appliances. It is an art that takes into consideration the owner's moods, choices to give them feel comfortable and safe.
The home decor industry is ever-changing; every season, every change, we see new trends in the market. From eco-friendly wall paint to advent of the concept of Jungalow, the home décor is always under influence of one or another trend. Even the top maker player, IKEA can only guess the upcoming trends in the home décor industry.
Social media plays an important role in the home decor now. It keeps homeowners updated regarding the latest trends and changing needs of a modern-day household. In addition, the ever-rising prices of real estate and shrinking sizes of houses are the major factors that influence today's U.S. home décor industry.
According to Allied Market Research, the U.S. home décor market is expected to reach $158.92 billion by 2027, growing at a CAGR of 8.0% from 2020 to 2027. Growing consumer interest in home décor and increasing disposable income drive the market growth. Here are the major upcoming trends in the U.S. home décor market.
Technology to be the center of attraction
People are fairly familiar with the concept of smart home and used to Internet of Things (IoT) devices integrated into their lives. The social media obsession and ubiquitous presence of IoT and Artificial Intelligence-based devices would maintain dominance of technology in the home décor industry.
In the future, tech-savvy home décor would seamlessly blend our daily lives with the digital world. For instance, multifunctional pieces of furniture would gain importance. For instance, furniture such as a living room sofa could be unfolded into bed at the night.
Welcome to jungalow house
While humanity has cut down forests after forests to construct skyscrapers, the most recent trend in the home décor is of jungalow houses. From vegetable planters lining in the kitchen to indoor plants in the corner of the living room, jungalow house is one way to get back to nature.
Living rooms that could turn into gym
The need to get in shape has been increasing. In the future, your workout equipment would find a discreet place in your room. What's more, electric bicycles would be a part of home décor and a tech-savvy version of the sofa could be used as a seater leg-press.
Smart homes to gain more attention
Why stop at making your phone or vehicle smart? Even IKEA and other key market players have announced that smart kitchen would be the next-big-thing. In the future, smart sensors would be a part of your furniture, countertops, and applications, enabling to interact with your surrounding using only one device. What's more, every information regarding your home would be available at your fingertip and allow you to run your daily operation smoothly. Now that Millennials, the largest American population has entered into primes years of the lives and more inclined toward buying home furnishings and home décor, if you are offering smart home decors, they would buy it with closed eyes.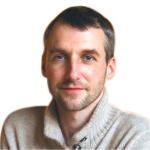 Alex Hillsberg
Chief editor of review team at FinancesOnline
Chief editor of review team at FinancesOnline Alex Hillsberg is an expert in the area of B2B and SaaS related products. He has worked for several B2B startups in the past and gathered a lot of first hand knowledge about the industry during that time.
PREVIOUS POST
Asia-Pacific becoming pillars for the growth of Global Baby Diapers Market
NEXT POST
Digital Transformation In Motion Picture Industry: New Mantra For Producing Hit Movies And Series
Avenue: Entire Library membership of Allied Market Research Reports at your disposal
Avenue is an innovative subscription-based online report database.
Avail an online access to the entire library of syndicated reports on more than 2,000 niche industries and company profiles on more than 12,000 firms across 11 domains.
A cost-effective model tailored for entrepreneurs, investors, and students & researchers at universities.
Request customizations, suggest new reports, and avail analyst support as per your requirements.
Get an access to the library of reports at any time from any device and anywhere.
Related Post