Digital Transformation In Motion Picture Industry: New Mantra For Producing Hit Movies And Series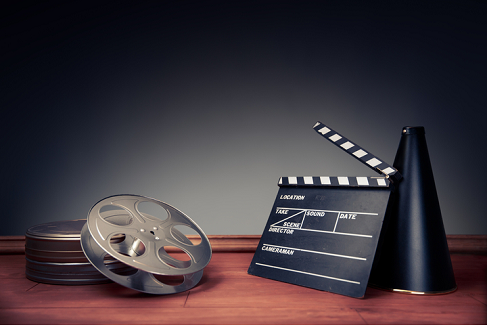 19 Nov
2020
Movies: a fictional world that often feels as real as our lives. Those two-three hours in the cinema hall offer us a getaway from our problems and live a little for just ourselves. The motion picture industry is the most loved, hated, envied, profitable, glamorous industry, and how dearly we want it to offer unending entertainment throughout our lives.
Although the same industry has changed dramatically over the past couple of years. The audience is changed and thus, the era of binge-watching has begun. Today, movie makers want to connect, communicate with a wider audience, and aim for global exposure. Thus, the digital transformation became essential for the motion picture industry. Here are the biggest, most-innovating examples of digital transformation in the industry:
The time of putting off a poster of a movie or series is gone; marketing is no longer a one-time thing. While people watch a TV series, they want to know what's trending about the last episode, what are the most retweeted memes about it and know more about the co-stars of the series. Content delivery is far from linear. On the other hand, viewers want to share what they are streaming on Netflix or offer their review on the just-watched movie. Hardly any viewers sit through a movie without multi-tasking on social media.
The movie industry has recognized this trend and digital marketing has become a crucial part of the movie's or series' success. The content team now has to think about what would look good on Facebook and Instagram stories.
Advent of artificial intelligence
Name one market that hasn't leveraged the benefits of artificial intelligence (AI). AI has changed the creative process. Content writers are eager to ride the wave of computer-human collaboration to create an effective twist and turn in the plot, observing box office performance and viewer's behavior pattern. Moreover, the use of language processing, image recognition, and deep learning has increased in the last few years to speed up the creative process in the motion picture industry.
Content curation is now the norm
Online streaming channels such as Amazon Prime and Netflix have been using curated content to suggest to customers what to watch for years. If used effectively, this analysis could be an easier way to build a faithful audience. Based on the user's past performance, producers could invest their money in the most-adored genre and offer viewers exactly what they demand.  
Digital transformation in the motion picture industry is mainly focused on marketing and user experience. According to Allied Market Research, the global motion picture industry is expected to reach $43.96 billion by 2027, growing at a CAGR of 8.3% from 2021 to 2027. The growing entertainment industry across India, China, and other developing countries, increasing demand for leisure services from the middle-class population, and emergence of digital tools are the prime drivers for the market growth. What's more, in the future, the demand for data analytics for improving user experience is bound to increase to make a movie hit.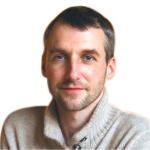 Alex Hillsberg
Chief editor of review team at FinancesOnline
Chief editor of review team at FinancesOnline Alex Hillsberg is an expert in the area of B2B and SaaS related products. He has worked for several B2B startups in the past and gathered a lot of first hand knowledge about the industry during that time.
PREVIOUS POST
Asia-Pacific becoming pillars for the growth of Global Baby Diapers Market
NEXT POST
Skin Care is Important and Choosing Good Quality Skin Care Products Is Even More Important!
Avenue: Entire Library membership of Allied Market Research Reports at your disposal
Avenue is an innovative subscription-based online report database.
Avail an online access to the entire library of syndicated reports on more than 2,000 niche industries and company profiles on more than 12,000 firms across 11 domains.
A cost-effective model tailored for entrepreneurs, investors, and students & researchers at universities.
Request customizations, suggest new reports, and avail analyst support as per your requirements.
Get an access to the library of reports at any time from any device and anywhere.
Related Post