Future Of Transport In Urban Cities Lies With Sliker Designs And Technology-Integrated Bicycle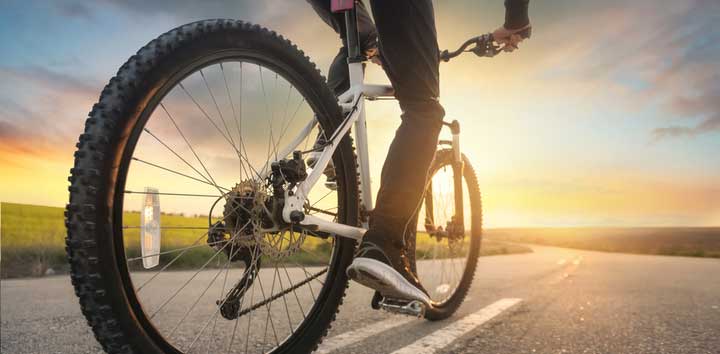 23 Aug
2021
The digital revolution has changed the way we live our lives. From grocery shopping to transportation, advanced technologies have helped improve our day-to-day operations. While some believe that bicycles have remained unchanged, the future of the bicycle is game-changing due to the integration of wireless services and much more.
According to Allied Market Research, the global bicycle market is expected to reach $28.66 billion by 2027, registering a CAGR of 4.8% from 2021 to 2027. Health benefits associated with the use of bicycles and rapid market growth during the Covid-19 pandemic have boosted the demand for bicycles.
The Covid-19 pandemic created an interesting opportunity for the bicycle industry. The majority of the market players invested in electric bicycles and presented their vehicles as an alternative to public transport systems. What's more, such tactics worked wonders given restrictions of social distancing mandate and sudden increase in health consciousness.
The bicycle-sharing programs gained traction in the metro cities. For instance, Fort Collins launched a bike-share program in North America and Europe during the pandemic. The program included a one-stop provider/operator for e-scooter and e-bike share services. Such programs increased the use of bicycles as a regular means of commute significantly and forced governments to invest in redesigning roads of the cities and include a separate track for bicycles.
On the other hand, the major companies in the bicycle market have invested a huge amount of money in redesigning the basics of bicycles. The typical structure of a bike that includes two wheels, a pedal, and a seat seems to evolve into more aerodynamically improved versions. For instance, a German bicycle company, Fliz aims to launch bikes without pedals.
A British brand has launched a bicycle that is derived from new approaches to aerodynamics testing. The bike, Ribble Ultra introduced new concepts in the design of the bike such as the handlebar adds drag and helps the rider to travel faster. Moreover, the bike includes dropped seat, a fork blended into the down type, and a one-piece cockpit that offers a new experience to the rider.
The widespread adoption of bicycles and inclination toward the use of bikes among health-conscious people have open new opportunities. However, there are several challenges to overcome. The roads of cities do not care for the safety of bike riders. The fast-speed cars and two-wheelers induce fear in bike riders. More and more countries have created separate bike lanes, dedicated parking spaces, and other tactical measures to increase the use of bicycles as a prime mode of transportation.
Furthermore, some countries such as the Netherlands have shown interest in the widespread adoption of bikes and have encouraged to purchase electric bikes are they offer an eco-friendly way to commute without getting into a sweat.
While today's world is obsessed with driverless cars, ever-rising prices of fuel and oil have significantly affected consumer preferences. The developments in the designing of e-bikes to make them better, lighter, and simpler would open new opportunities in the future. Bicycles in the future will have slicker profiles, a greater level of integration, and will be integrated with smart technologies to offer riders a better experience. What's more, companies are already working on tuning rider's heart rate to suspension input to create a smooth ride experience and in the coming years, the world would witness major technological developments in the field of electric bicycles.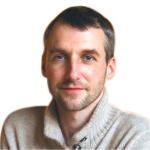 Alex Hillsberg
Chief editor of review team at FinancesOnline
Chief editor of review team at FinancesOnline Alex Hillsberg is an expert in the area of B2B and SaaS related products. He has worked for several B2B startups in the past and gathered a lot of first hand knowledge about the industry during that time.
PREVIOUS POST
Asia-Pacific becoming pillars for the growth of Global Baby Diapers Market
NEXT POST
Four bicycle innovations that would change riding experience in the coming years
Avenue: Entire Library membership of Allied Market Research Reports at your disposal
Avenue is an innovative subscription-based online report database.
Avail an online access to the entire library of syndicated reports on more than 2,000 niche industries and company profiles on more than 12,000 firms across 11 domains.
A cost-effective model tailored for entrepreneurs, investors, and students & researchers at universities.
Request customizations, suggest new reports, and avail analyst support as per your requirements.
Get an access to the library of reports at any time from any device and anywhere.
Related Post