Gel batteries offering high performance & long life launched to address consumer needs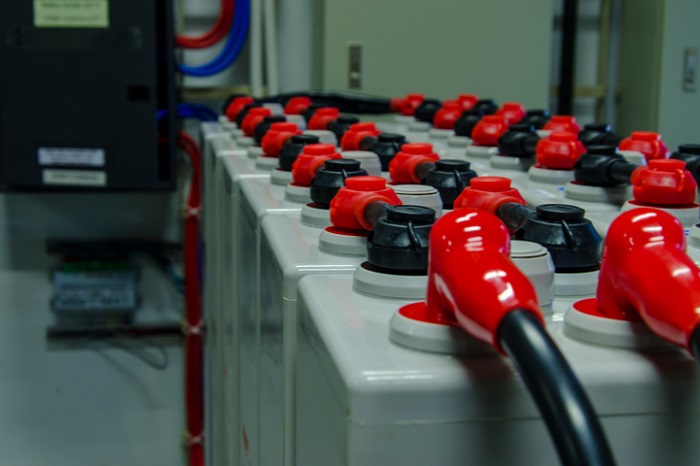 23 Jul
2020
Building upon the experience in development of innovative battery technologies and understanding consumer demands, manufacturers have been launching new products equipped with gel battery technology for automotive and residential applications. New batteries have been making their mark and replacing traditional batteries. These batteries offer excellent performance in terms of life cycle, cost, and charging. Moreover, manufacturers have been offering maintenance free batteries, taking a burden off the shoulders of consumers to opt for maintenance after specific period of time. With innovative products hitting the shelves, the market for gel battery is growing considerably. According to the report published by Allied Market Research, the global gel battery market is estimated to reach $2.6 billion by 2027. Following are some of the activities taking place in the industry.
Launch of new products to address needs of customers is one of the major strategies adopted by market players across the world. Consumers have been demanding faster and reliable delivery during their trucking operations. Equipping an advanced battery technology that would offer better and efficient performance as compared to heavy duty batteries that have been traditionally used in trucks is one of the solutions battery manufacturers can provide. Determining this need and taking endurance, vibration resistance, and cranking demands into consideration, Exide Technologies, a leader in battery technology development launched VRLA (valve regulated lead-acid) gel battery technology for trucks. This high performance and maintenance free battery offers better cycling endurance as compared to heavy duty batteries.
This battery had been launched for long haul trucks and commercial vehicles that carry out urban deliveries. In addition, it takes longer time to reach the lowest possible discharge as compared to traditional batteries to offer optimum energy availability and prolonged life span. Michael Geiger, the VP Sales & Marketing – EMEA at Exide Technologies, outlined that commercial vehicle owners and drivers need a battery that can operate without failing in a long haul. In addition, demand for cycling endurance for delivery trucks has grown tremendously. So, the company launched VRLA gel batteries for long haul vehicles to enable peace of mind for operators.
Along with trucks and other long haul vehicles, Exide also launched batteries for motorcycles. Exide Gel, its lead-acid motorcycle battery, offers excellent vibration resistance, discharge protection, and safety features. It also provides extraordinary cycle life, and is maintenance-free.
Along with application in the automotive sector, gel batteries have also been launched for home inverter applications. Greenvision Technologies launched ULTRA GEL, a gel battery for home inverters. This maintenance-free battery does not need pouring of distilled water as other batteries need. They have been safely sealed, and ensured that no acid spills out of it. In addition, these batteries do not emit acid fumes. Biju Bruno, the Managing Director at Greenvision Technologies, highlighted that the company used gel-based technology for development of ULTRA GEL series. This technology improves the battery life and saves cost. Moreover, it charges faster than conventional tubular batteries. He informed that these batteries can reach full charge state from full discharge state in nearly five to six hours.
Commenting on the features of new batteries, Mr. Bruno added that its 12V 750 watts battery offers nearly three hours of backup with a load capacity of 250 watts. This offers a total energy of 750 watts. In addition, 12V 1000 watts provides backup of three hours with a load of 333 watts. These figures vary depending upon the UPS and inverter it is attached to. Moreover, the life expectancy of these batteries is 25% more than normal flooded batteries.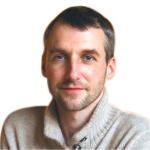 Alex Hillsberg
Chief editor of review team at FinancesOnline
Chief editor of review team at FinancesOnline Alex Hillsberg is an expert in the area of B2B and SaaS related products. He has worked for several B2B startups in the past and gathered a lot of first hand knowledge about the industry during that time.
PREVIOUS POST
Enjoy a better living with Smart Homes
NEXT POST
Redox Flow Batteries To Become Next-Generation Energy Storage Solution
Avenue: Entire Library membership of Allied Market Research Reports at your disposal
Avenue is an innovative subscription-based online report database.
Avail an online access to the entire library of syndicated reports on more than 2,000 niche industries and company profiles on more than 12,000 firms across 11 domains.
A cost-effective model tailored for entrepreneurs, investors, and students & researchers at universities.
Request customizations, suggest new reports, and avail analyst support as per your requirements.
Get an access to the library of reports at any time from any device and anywhere.
Related Post