Haptic Technology: A Noteworthy Weapon for Device Manufacturers in Improving User Experience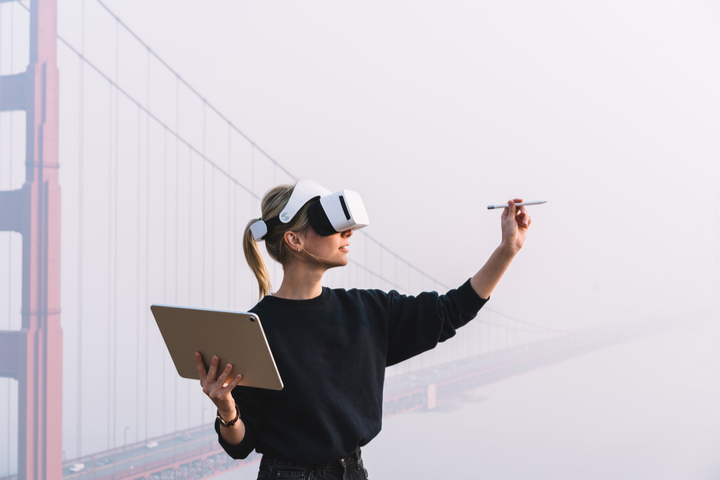 30 Jun
2020
Haptic technology has been utilized in a broad range of products to improve a standard user interface. A device becomes an enjoyable and friendly commodity with an immersive experience and convenience offered by incorporation of this technology. It has been embedded immensely in various devices though users are not aware of it. Market players have capitalized on progression of technology and begun development of new devices to give people an improved experience. Researchers have focused on development of device that would help visually impaired people in gaining information without a need to touch any surface. Moreover, market players have launched a new series of products to enhance user experience.
The market for haptic technology is gaining momentum as the need to eliminate touch increased with the outbreak of coronavirus. According to the report published by Allied Market Research, the global haptic technology market would grow considerably over the next few years. Research and development activities have going in universities and organizations.
Offering convenience and better experience to visually impaired people is at the forefront of innovation among market players. A novel haptic technology has been developed to give blind people a sensation of reading Braille without any need to touch surfaces. Researchers from the University of Bayreuth, Germany designed a device named HaptiRead. This device simulates the physical sensations. The ultrasound waves have been used to send the air toward the skin of blind people to make them feel sensations as they reach the skin. In the device, nearly 256 ultrasound transducers have been utilized to send ultrasound waves toward user's hand. As a single wave cannot make anything feel, multiple waves have been used to put pressure on a hand.
With the help of programming software, these waves have been sent in a shape of Braille characters. Viktorija Paneva, one of the researchers at the university, outlined that the current Covid-19 pandemic made people very conscious about physical contact with different surfaces in public places. In these situations, interfaces such as HaptiRead would offer a better alternative at touchscreen displays at public places. For instance, people can choose a product from vending machine without touching the screen.
In order to improve user experience, manufacturers have developed haptic technology using low-latency, low-power, and mixed-signal processing. Cirrus Logic launched sleeker, more robust, and more efficient innovative products that contain less mechanical controls to provide convenient and immersive experience. Its CS40L25 family of products is aimed at offering customized user experience by replacing mechanical buttons. These products are made by integration of haptic drivers, boost converters, and digital signal processors.
The newly launched products work based on resonances, in which linear resonant actuators (LRAs) and voice coil motors (VCMs) have been used to improve the experience through formation of haptic waveforms. Ultra-low latency enables control of haptic motor in real time. This, in turn, gives an immediate response to users. The haptic drivers create context-aware "virtual" buttons on surfaces that can be utilized in different applications. With its success in offering haptic technology solutions for smartphones, the company aims to expand its offerings for applications in automotive, gaming, wearables, virtual and augmented reality, and personal computers. Ranjan Singh
Research Analyst at Allied Market Research
Ranjan has over 4 years of experience in market research and consulting across multiple domains which include technology, FMCG and durable consumer goods, heavy machinery, and automotive. He has hands on expertise in predictive and exploratory research projects for studying regional and global demand potential, market estimation & forecast, perceptions; analyzing macro and micro markets in terms of key gaps and opportunities. Ranjan is part of multiple consulting as well as syndicated report assignments and is actively involved in all the stages of project completion from planning, execution to delivery as per clients' satisfaction.
PREVIOUS POST
"What's in STORE for Real Time Locating Systems?"
NEXT POST
New Car Navigation Systems are Paving the Way for Uninterrupted and Safe Journeys
Avenue: Entire Library membership of Allied Market Research Reports at your disposal
Avenue is an innovative subscription-based online report database.
Avail an online access to the entire library of syndicated reports on more than 2,000 niche industries and company profiles on more than 12,000 firms across 11 domains.
A cost-effective model tailored for entrepreneurs, investors, and students & researchers at universities.
Request customizations, suggest new reports, and avail analyst support as per your requirements.
Get an access to the library of reports at any time from any device and anywhere.
Related Post