Innovative & technologically advanced diabetic socks to become a blessing to prevent foot ulcers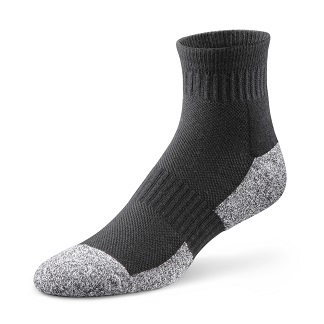 17 Dec
2020
Advancements in technology have been proved as a blessing for diabetic patients as socks equipped with micro-sensors can convey a lot of information regarding conditions of legs. Diabetic patients are unable to feel injuries taking place on their feet and these injuries can lead to serious conditions such as amputation and ulcers. So, market players have been raising funds to develop diabetic socks that can show early signs and necessary steps can be taken to prevent those injuries from leading to serious conditions. Researchers have been conducting various activities that would lead to early detection and impact lives by keeping feet of diabetic patients healthy. The demand for diabetic socks would increase in the coming years. According to the report published by Allied Market Research, the global diabetic socks market is expected to reach $435.4 million by 2026. Research activities and innovative products launches have been gaining traction across the world.
As diabetic neuropathy leads to nerve damage, which lessens the sensation in injured areas, the detection of injuries becomes vital to prevent inflammation, ulcers, other conditions. Medical device developer companies have been raising funding to impact lives of patients with diabetic neuropathy in a positive manner. Siren, one of the medical device companies, raised $11.8 million for expansion of its smart fabric technology. The funding round was led by Anathem Ventures, along with contribution from current investors DCM, 500 Startups, Khosla Ventures, and Peter Thiel's Founders Fund. The funding will be used to cater the increased demand for the product and roll out cellular connectivity that enables patients to utilize the product with the help of an electric plug and without any need for smartphone or WiFi setup.
Siren launched its first product in the market with a smart sock that detects early signs of inflammation in feet of patients with diabetic neuropathy and transmits signals to a device that has been connected wirelessly. Diabetic patients needed to visit doctors in their clinics to check the rise in temperature levels and detect if there are signs of developing foot ulcer. With the launch of socks, the early detection and intervention was possible. With remote monitoring possible, patients can gain flexibility, convenience, and cost-effectiveness.
In addition to the development of innovative, technologically-advanced socks, researchers have been conducting various studies. A research team of students from Hebrew University of Jerusalem (HUJI) in Israel developed a washable, pressure sensing sock that can aid diabetic patients in detection of foot ulcers. The research team joined hands with Sagi Frishman and Dr. David Morgenstern from Hadassah Medical Center along with members of the Hebrew University BioDesign group to develop SenseGO. These socks are equipped with pressure sensors and connected to smartphones. With incorrect postures or anatomical deformation of feet, these socks can sense the changes in pressure. These changes are recorded as electrical signals and transmitted to the smartphone app.  The electrical signals give signs of ulcer development. Then patients can take necessary steps to prevent the development of ulcers. These socks offer ease in tracking and reduce healthcare costs dramatically.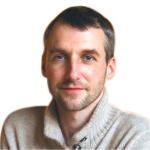 Alex Hillsberg
Chief editor of review team at FinancesOnline
Chief editor of review team at FinancesOnline Alex Hillsberg is an expert in the area of B2B and SaaS related products. He has worked for several B2B startups in the past and gathered a lot of first hand knowledge about the industry during that time.
PREVIOUS POST
Asia-Pacific becoming pillars for the growth of Global Baby Diapers Market
NEXT POST
The Potential of Television Services Is Huge Indeed!
Avenue: Entire Library membership of Allied Market Research Reports at your disposal
Avenue is an innovative subscription-based online report database.
Avail an online access to the entire library of syndicated reports on more than 2,000 niche industries and company profiles on more than 12,000 firms across 11 domains.
A cost-effective model tailored for entrepreneurs, investors, and students & researchers at universities.
Request customizations, suggest new reports, and avail analyst support as per your requirements.
Get an access to the library of reports at any time from any device and anywhere.
Related Post