Innovative solutions for pest control to redefine implementation and save crops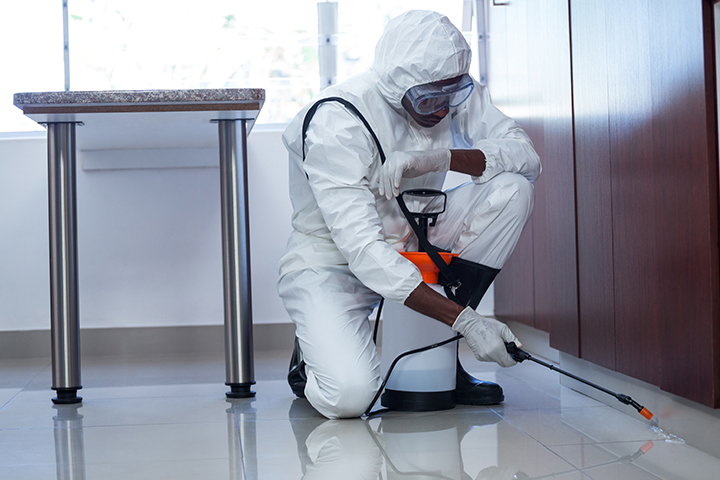 17 Jul
2019
New products for pest control and innovative solutions utilizing advanced technology have been developed to ensure food security and prevent economic losses. Various issues have been addressed as new solutions emerge. Drone technology has been implemented for application of beneficial insects. In addition, new worms that can damage the crops have been identified and solutions have been developed. The demand for innovative pest control products is booming across the world. According to the report published by Allied Market Research, the global pest control market is expected to reach $27.61 billion by 2025. Following are innovative solutions implemented for application of pest control:
Drones for pest control:
The pest control can be executed with an added advantage of advancements in technology. Drones can play a crucial role in developing farming systems that rely less on insecticides. An insect deployment system known as Parabug has been developed that enables biological insect control using technology. In addition, farmers are able to seed the crop with beneficial insects including parasatoid wasps, predatory mites, and others for controlling different insect pests. Agricultural posts can destroy harvests and damage crops in growing areas. Moreover, application of beneficial organisms for countering invasive pests can be expensive, inaccurate, and time-consuming.
Parabug drones can travel 10 hectares in 30 minutes, which indicates a considerable improvement as compared to traditional methods. David Pearce, the Managing Director at Parabug, stated the device utilize a commercial DJI Matrice 600 drone. The mechanism includes two tubes that have ability to hold nearly 10 liters of material. Many beneficial insects such as vermiculite can be included in a carrier. The altitude and speed of the drone is dependent upon the type of beneficial insect needed to be applied and the type of crop. Application of beneficial insect is a crucial step in the integrated pest management strategy and enables farmers to lower down usage of insecticides on different crops. The Parabug device would save time and labor.
Insect control solution for protection of corn crops:
Corteva Agriscience, the U.S.-based agricultural company released an insect control solution for corn farmers in India. The union agricultural ministry has approved its solution Spinetoram 11.7 SC for protection of corn crops against 'fall armyworm'. It is a pest that possesses capability to damage crops significantly. Being the larval life stage of a fall armyworm moth, the fall armyworm prefers corn crop, but it can grow on other crops including sugarcane, rice, cotton, and others. The company has developed an integrated pest management solution to protect the crop from the threat of fall armyworm. The spread of this threat has caused a significant economic losses and impacted food security. Corteva Agriscience would carry out training programs across the country for educating farmers. The training would also include best agronomic practices and implementation of integrated pest management. Subbarao Kolli, the South Asia Managing Director for Corteva Agriscience, outlined that not only Indian farmers face the hazardous impact of the fall armyworm but also many farmers across different parts of the world. The company has been working with different stakeholders for offering knowledge about technology for protection of their crops. Ranjan Singh
Research Analyst at Allied Market Research
Ranjan has over 4 years of experience in market research and consulting across multiple domains which include technology, FMCG and durable consumer goods, heavy machinery, and automotive. He has hands on expertise in predictive and exploratory research projects for studying regional and global demand potential, market estimation & forecast, perceptions; analyzing macro and micro markets in terms of key gaps and opportunities. Ranjan is part of multiple consulting as well as syndicated report assignments and is actively involved in all the stages of project completion from planning, execution to delivery as per clients' satisfaction.

Related Post