Kaiser Permanente to Find Solution to Deal with Colossal Number of Patient-Centric Healthcare Apps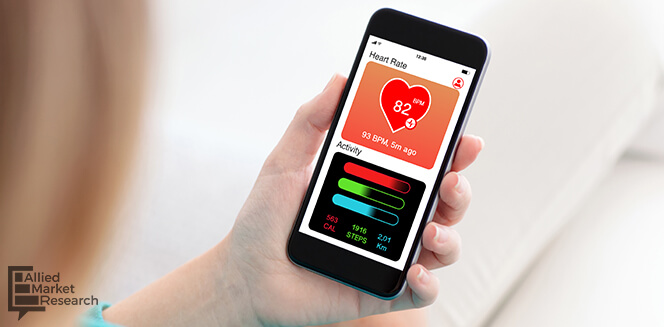 25 Apr
2019
There is a copious amount of patient-centric healthcare mobile applications available in the market. With every new year, new mobile application launches and some of them make a permanent impact on patients that often enter in the health system with a somewhat confused, stressed mind. However, this huge volume of digital tool that patients use has dumfounded doctors as they simply don't have time to go through the App Store to use every digital tool available and find the perfect tool for their patients. According to Allied Market Research, the market of global patient-centric healthcare app market is expected to grow owing to rise in smartphone penetration and increase in collaboration among healthcare providers, phone vendors, app developers, and patients.
In order to tackle this issue, Kaiser Permanente, an Oakland-based healthcare company, launched a project that is aimed to address about 25% of patients with subclinical behavioral health symptoms. The company's Chamai team interviewed about 38 member and dozens of healthcare professionals. The team spent years to develop an ecosystem of useful mobile applications that clinicians suggest to patients to improve their normal care.
Trina Histon, a senior principal consultant at Kaiser Permanente, stated, "Many therapists prescribe their patients some app that offers a various health-related solution, however, it becomes hard to figure out how to get them into a workflow. Therefore, we went deep into our electronic health records (EHR) to make it easy for clinicians and therapists to refer to the most appropriate app that could match with their patients' requirements."
Today, the team's ecosystem support about six mental health apps and among those six, three apps emphasis on mindful meditation and the remaining are based on CBT. Additionally, some apps are video-based, which includes a coach and a navigator. The team has developed a platform that could help non-English-speaking users to use the selection of apps. However, such options are yet to come.
According to a service designer at Kaiser Permanente Design Consultancy, Aubrey Kraft, this kind range on hand has become necessary to confirm that the most suitable tool that has offered to every patient. However, he believes that the staggering digital offerings available in the market and requirement of the patient make the selection a tricky thing.
Kraft said, "If some patient with these subclinical behavioral health symptoms appears, we try to suggest the best suitable option and what kind of content they must use or which app and articles they should read. However, we are still not sure how to do that, but for now, we're trying to make the system as easy as possible for the healthcare professionals." The team knows that it is best that the clinicians themselves select the best suitable app for their patients, however, we should recognize their time constraints.
Despite many hurdles, the feedback of patients as well as clinicians is the most important tool they have to determine whether the mobile application is appropriate to refer it to the patients, even though the team has taken the opinions of a handful of "champion clinicians" while testing and reviewing the ecosystem.
The team asked few participants to use some of the apps and monitored their opinions as it was the best way to inspect these apps with different perspectives and decide whether the tool would help in future or not. Apart from offering a user experience, the team included various clinicians and other members of the healthcare professionals to review the process. The team asked for their professional advice as they could teach and offer their valuable guidance regarding which apps to use to educate patients and what kind of language is suitable while prescribing an application to a patient. They monitored the comments such as "I should prescribe this to you" or "I think you should do this". This way, they can convince other clinicians that some therapists thought that app is useful, providing them some convincing source of review while pitching for the tool. It is observed that clinicians tend to trust the opinions of physicians more than the comments of the app designers.
Apart from user feedback and experience, the team consulted literature borrowed from professional corporations to effectively integrate digital therapeutics in care. The focus was on apps that offer some proof of enhanced outcome among patients and clinicians. However, the lack of reliable data relating to explicit digital tools and products. Moreover, the team believes that the issues would be easy to deal with if the developers of digital therapeutics and digital health industry raise the bar to increase efficacy.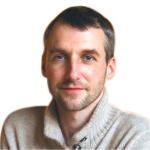 Alex Hillsberg
Chief editor of review team at FinancesOnline
Chief editor of review team at FinancesOnline Alex Hillsberg is an expert in the area of B2B and SaaS related products. He has worked for several B2B startups in the past and gathered a lot of first hand knowledge about the industry during that time.
PREVIOUS POST
Developments in Biomarkers Market Answer Diagnosis Concerns
NEXT POST
Innovations in ABPM to Help in Dealing with Cardio-Vascular Diseases
Related Post