Analyzing Various Advantages of Automotive Ecalls Reshaping the Automotive Industry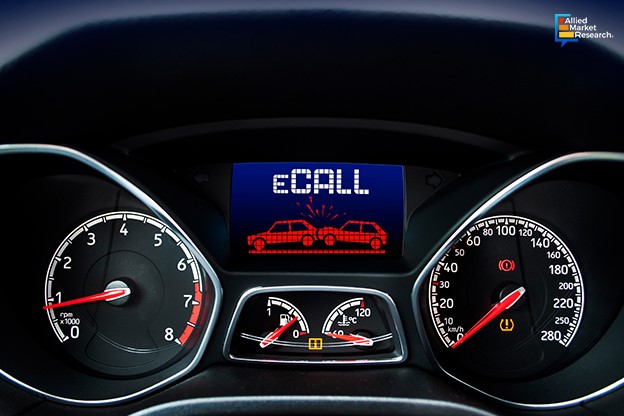 14 Nov
2023
Nowadays, advancements in technology have made human life safer and more convenient. One of the latest technological innovations in the automotive industry is the emergency call (eCall) system. Automotive eCalls are automated systems that enable vehicles to make streamlined responses to emergencies and save lives. Today, looking for the vision of making road traffic safer, many national and international authorities across the globe have made automated eCall systems essential in every newly registered car. This article includes various benefits of automotive eCalls and the involvement of leading companies shaping the global automotive eCalls market.
Beneficial advantages of automotive eCall systems:
The main reason for introducing automotive eCall systems in the automotive industry is to reduce response time during accidents and provide immediate assistance to individuals in need. These systems can help detect severe or minor impacts, transmit data, and make easy communication with operators. In the case of any emergency, automotive eCall systems can send vital information to an emergency call center, including the vehicle's location, time of the accident, and the rate of severity. All such pieces of information are vital for making a life-saving difference in critical situations. 
Furthermore, automotive eCalls are not only beneficial for the occupants of the vehicle but for other road users. The quick response time of automotive eCall systems can reduce the risk of secondary accidents and traffic congestion. Moreover, according to studies, the introduction of automotive eCall systems has reduced road traffic fatalities owing to prompt medical attention and faster arrival of rescue services. Nowadays, many countries have mandated the installation of eCall systems as standard safety features in new vehicles to save precious lives. 
The automotive eCalls market is experiencing significant growth due to the increased focus on the safety of passengers and road users. Based on the trigger type, the automatically initiated eCall segment is predicted to hold the largest market share by generating a revenue of $4,518.0 million over the analysis timeframe from 2022 to 2032. Based on country, Canada is expected to manifest the highest CAGR of 14.4% during the analysis period. On the other hand, Mexico is predicted to rise at a CAGR of 13.6% over the estimated timeframe. 
Mergers and acquisitions:
Owing to the increasing demand for optimized automotive solutions, several leading players in the global automotive eCall market have undergone a series of mergers and acquisitions. A notable example is the acquisition of Intercable Automotive Solutions, a leader in high-voltage power distribution and interconnected technology by Aptiv PLC, a leading supplier of Irish-American automotive technology. With this acquisition, the companies aimed to make mobility safer by incorporating advanced systems, such as automotive eCall systems.
Another example is the acquisition of Meritor, Inc., an American manufacturer of automobile components by Cummins Inc., a leading manufacturer and designer of engines, and power generation products. This acquisition would help Cummins to expand its business by offering cleaner and safer mobility products. 
To sum up, the global automotive eCall market is witnessing prominent growth owing to the increasing integration of cutting-edge technologies to reduce accident severity and enhance safety measures across the globe. Furthermore, the rising cases of road accidents may bolster the growth of the market with new growth opportunities.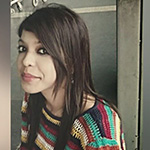 Koyel Ghosh
Author's Bio- Koyel Ghosh is a blogger with a strong passion and enjoys writing in miscellaneous domains, as she believes it lets her explore a wide variety of niches. She has an innate interest in creativity and enjoys experimenting with different writing styles. A writer who never stops imagining, she has been serving the corporate industry for the last five years.
PREVIOUS POST
Connected Car garnering popularity globally
NEXT POST
How Electric Ships Could be a Gimmer Hope for the Shipping Industry
Avenue: Entire Library membership of Allied Market Research Reports at your disposal
Avenue is an innovative subscription-based online report database.
Avail an online access to the entire library of syndicated reports on more than 2,000 niche industries and company profiles on more than 12,000 firms across 11 domains.
A cost-effective model tailored for entrepreneurs, investors, and students & researchers at universities.
Request customizations, suggest new reports, and avail analyst support as per your requirements.
Get an access to the library of reports at any time from any device and anywhere.
Related Post