Land shortage & beautification: The world adopts aeroponics farming to cater to needs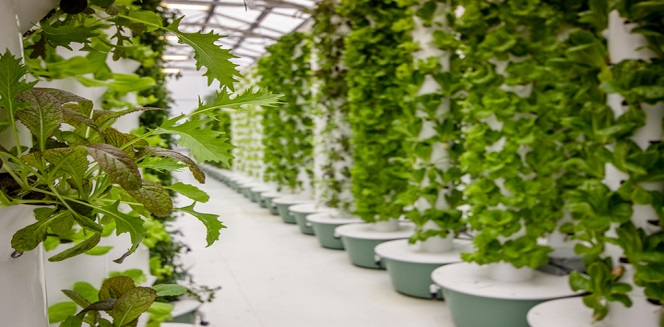 24 Jun
2019
Advancements in technology has impacted almost every sector including farming. Innovative methods have been coming forward that cater to different needs. A method which does not require soil for farming has been invented. This method has been utilized in different types of farming. Following the invention of aeroponics in vertical farming by the leading space research giant National Aeronautical and Space Administration (NASA) to grow plants in the space, the concept was brought forth in the farming sector as the technique in which plants can be grown in an air or midst environment without soil and very less water. This technique requires nearly 90% less water as compared to the conventional methods. Moreover, these plants contain richer percentage of minerals and vitamins than plants grown from traditional techniques. This implies that the plants are more nutritious and healthier. The technique has been accepted across the world for carrying out efficient farming. According to the research firm Allied Market Research, the North America aeroponics farming market is expected to reach $759.4 million by 2025. The North American market has been driven with prominence of organic food, limited availability of land, and advancements in technology.
The Asia-Pacific market is also adopting novel ways to implement aeroponics technology. The Kathmandu Metropolitan City from Nepal made an announcement regarding implementation of aeroponics technology for decorating road sides of major traffic islands. Mayor Bidya Sundar Shakya signed a tripartite agreement with Nabil Bank and Aero Roots Pvt. Ltd. The first phase of the project is related to production of blooming flowers in the next year. This technology will be implemented in one of the roads on the traffic island along with an island near the City Hall. Once there is successful implementation, there will be implementation on more roads. Anil Shah, the Chief Executive Officer of the Nabil Bank, outlined that implementation of new technology will help in changing the present outlook and make Kathmandu a beautiful town.
Many farmers have been coming forward with implementation of this technique across different parts of the world. In Nigeria, a farmer named Samson Ogbole has come up with an idea of aeroponics for growing plants in the country, where the land is not as abundant as the need to grow food. He began soilless farming in 2014. With implementation of this method, he has been able to carry out urban farming in which they have cut middlemen and marketers off. With aeroponics, Ogbole opined, they can grow crops at any point of time in the year. The elimination of pathogens is possible through this method. Nigeria requires nearly 78.5 million hectares of land for production of food that will cater to the needs of the entire population. However, only 30 million hectares of land is only available for cultivation. However, only 46 percent of the Nigerian soil is fertile. This outlines that steps need to be taken for self-sustainability in production of food. The aeroponics technology would ensure that food production is not seasonal. Moreover, it can solve the issue of shortage of land for cultivation. The implementation of smart sensor technology would also help in growing the plants in less space. Ranjan Singh
Research Analyst at Allied Market Research
Ranjan has over 4 years of experience in market research and consulting across multiple domains which include technology, FMCG and durable consumer goods, heavy machinery, and automotive. He has hands on expertise in predictive and exploratory research projects for studying regional and global demand potential, market estimation & forecast, perceptions; analyzing macro and micro markets in terms of key gaps and opportunities. Ranjan is part of multiple consulting as well as syndicated report assignments and is actively involved in all the stages of project completion from planning, execution to delivery as per clients' satisfaction.
PREVIOUS POST
"What's in STORE for Real Time Locating Systems?"
NEXT POST
Hearables Augments the Advantages for Audio Apps- How Industrial Hearables Have Become a Preferred Choice in the Medical Domain
Related Post