Launch Of Novel Hydrogel Dressing To Help Diabetics And Patients Suffering From Chronic Wounds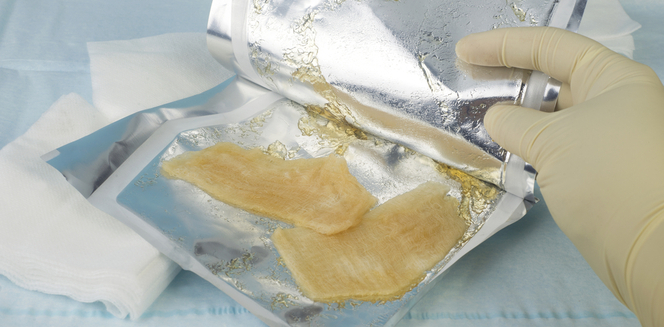 12 Nov
2020
Since ancient times till now, wound dressing has always been an unmet challenge for medical society and healthcare professionals. From wound assessment to management, wound healing the most complex and sensitive procedure. It may lead to infection as most of the wounds are colonized with microbes. Thus, the demand for effective dressing material, especially for hydrogel dressing, has increased over the years.
According to Allied Market Research, the U.S. hydrogen dressing market is expected to reach $258 million by 2022. The increasing number of diabetic patients in the U.S. and incidences of burn and injuries are the prime reasons for the growth.
How does hydrogel dressing work?
Around 90% of hydrogel dressing consists of water in a gel base, which helps monitor fluid exchange within the wound surface. Hydrogel dressing keeps the wound moist and adds protection against wound infection by promoting fast, efficient healing. There are various types of a hydrogel such as amorphous hydrogel, impregnated hydrogel, and sheet hydrogel.
Due to moisture maintenance of hydrogel dressing, the healing phases including granulation, epidermis repairment, and removal of dead tissues occur at a faster speed. Along with this, hydrogel dressing offers a cool sensation to wound and relief from pain for around six hours. Such advantages of hydrogel dressing over conventional alternatives have increased their popularity among doctors as well as patients. In fact, more and more companies are investing in developing hydrogel dressing that accelerates healing, which is invaluable for soldiers on the duty and requires recovery from injuries.
Advent of new hydrogel bandages
Hydrogel dressing is now widely used due to its benefits and ability to reduce inflammation, especially in cases of diabetic patients. According to a new study published in the journal Acta Biomaterialia, the treatment of diabetes costs around $327 billion in 2019 in the U.S. This huge cost is because of impaired wound healing. In addition, an ulcer in the lower extremity is one of the major causes of hospitalization among diabetic patients. However, hydrogel dressing could help curb wound damage. The high-water content of these bandages promote healing and offer protection against bacterial infection. According to a recent study, the use of zwitterionic cryogels as hydrogel bandage material along with sustained drug delivery could help reduce oxidative stress and inflammation in a diabetic wound and promote healing.
Although hydrogel dressing shows promising results in diabetic patients, the use of hydrogel bandages is not recommended in an alkaline environment. However, researchers at the Tokyo University of Science, Japan have invented a novel method that does not need any specialized equipment and can produce an alkaline hydrogel within five minutes. The study is regarded as a breakthrough in medical science as it enables medical professionals in practicing superior wound healing.
Chronic wounds create big challenges for doctors and patients. Dressing plays a vital part in the recovery of the patient and advancements in hydrogel dressing are nothing but a blessing for patients suffering from severe injuries and doctors who are responsible for patient's quick recovery.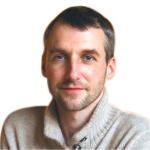 Alex Hillsberg
Chief editor of review team at FinancesOnline
Chief editor of review team at FinancesOnline Alex Hillsberg is an expert in the area of B2B and SaaS related products. He has worked for several B2B startups in the past and gathered a lot of first hand knowledge about the industry during that time.
PREVIOUS POST
Developments in Biomarkers Market Answer Diagnosis Concerns
NEXT POST
Fight with Covid-19 Still Continues; Strategies and Agreements to Expand Covid-19 Diagnostic Centers Globally.
Avenue: Entire Library membership of Allied Market Research Reports at your disposal
Avenue is an innovative subscription-based online report database.
Avail an online access to the entire library of syndicated reports on more than 2,000 niche industries and company profiles on more than 12,000 firms across 11 domains.
A cost-effective model tailored for entrepreneurs, investors, and students & researchers at universities.
Request customizations, suggest new reports, and avail analyst support as per your requirements.
Get an access to the library of reports at any time from any device and anywhere.
Related Post