Leading Firms to Develop Advanced Explosive Detectors to Combat Terrorism and Smuggling related Activities
8 Nov
2019
Airports, railway stations, and shopping malls have been mostly targeted for terrorist attacks, suicide bombers, and smugglings. Such threats have always been a measure of concern for everybody. The criminals and smugglers are advanced enough to tackle even heavy security troops. However, security services have always been superior to a criminal's mind to generate ways for detecting inappropriate things. The advanced technologies have highly supported law enforcement security services to improve security with automated and handheld detecting machines at check posts. Such explosive detecting devices have provided a suitable way of checking and detecting both the security functionalists and public. Several security solutions providing firms have moved ahead to provide devices for detecting a broad range of explosives. According to a report published by Allied Market Research, the global explosive detector market would garner $8.20 Billion by 2023, at a CAGR of 8.7% from 2017 to 2023. FLIR Systems to launch its advanced explosive detecting device. On the other hand, the OSI system has received a contract worth $4 million. Following are some of the latest activities:           
Launch of FLIR Fido® X4, a modern explosive tracing detector:
The most sensitive and advanced explosive detector will be launched. One of the world's largest commercial companies for the production of thermal imaging cameras, components, and imaging sensors, FLIR Systems has recently declared to reveal its newest and most innovative handheld explosive detector FLIR Fido® X4. The latest explosive detector provides intense sensitivity for a wide range of explosives when compared with other detecting devices. True Trace detection technology is used in the FLIR system that features a five-channel sensor array that provides extended threat coverage. Moreover, True Trace can track a broad range of explosives from nanogram to sub-nanogram stages such as commercial, military, homemade, and improvised explosives. On the other hand, it claims to identify the threat within ten seconds. The Fido X4 can be synced with the company's unmanned ground vehicle (UGV) with the device's FLIR PackBot hardware integration kit. The explosive detecting device can be switched to unmanned systems from handheld devices with its multi-platform adaptability for standstill threat detection. The device weighs three pounds and is designed to effectively lessen operator fatigue. Additionally, it fits for extended operations for 16 hours accompanied by two 8–hour hot-swappable batteries. Moreover, X4 contains user interface features, color-coded alarms, and user stimuli that help for immediate operation. Last but not least, the device supports multiple connectivity options for reporting and sharing critical data for immediate actions.
OSI Systems, Inc. to be awarded a contract of $4 million:
In the other news, a company has proclaimed to get a contract worth $4 million. OSI Systems, Inc., an American security system providing company has recently claimed to receive a contract valued for nearly $4 million by an international airport. The contract demands multiple units of a detection system for Itemizer 4DX explosives and narcotics along with follow-up services and spare parts. The Itemizer 4DX detection system can detect a wide range of recent explosive and narcotics threats in the market, without any radioactive source regardless of shipping restrictions and other requirements. Moreover, the device features automated internal calibration that reduces the consuming cost and improves the equipment's ongoing operation.
The explosive detectors play an important role for security purposes with its extremely fast, constant, and easy detection technology. The rising terrorist activities around the world, on the other hand, have supplemented the use of such detectors. Moreover, the stringent government regulations and effective security are taking initiatives to save the people from such uncertain attackers, lowering the rate of criminals all around the globe.  
Ref Links:
https://www.jems.com
http://smt.iconnect007.com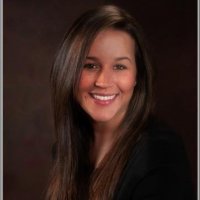 Jessica Hamelburg
PR & Marketing Professional at EquipNet, Inc.
Jessica Hamelburg is a content marketing coordinator and social media manager for a global industrial asset management company, EquipNet, Inc. Jessica holds a Bachelor's Degree in Communications and Public Relations from Suffolk University and offers many years of experience in various forms of writing. Some of her favorite hobbies include exploring new music, creative writing and spending time with her dogs.
PREVIOUS POST
"What's in STORE for Real Time Locating Systems?"
NEXT POST
Explore the Applications of Microelectromechanical System (MEMS) Sensor Market
Avenue: Entire Library membership of Allied Market Research Reports at your disposal
Avenue is an innovative subscription-based online report database.
Avail an online access to the entire library of syndicated reports on more than 2,000 niche industries and company profiles on more than 12,000 firms across 11 domains.
A cost-effective model tailored for entrepreneurs, investors, and students & researchers at universities.
Request customizations, suggest new reports, and avail analyst support as per your requirements.
Get an access to the library of reports at any time from any device and anywhere.
Related Post