Milking Robots: Recent Developments and Technological Advancement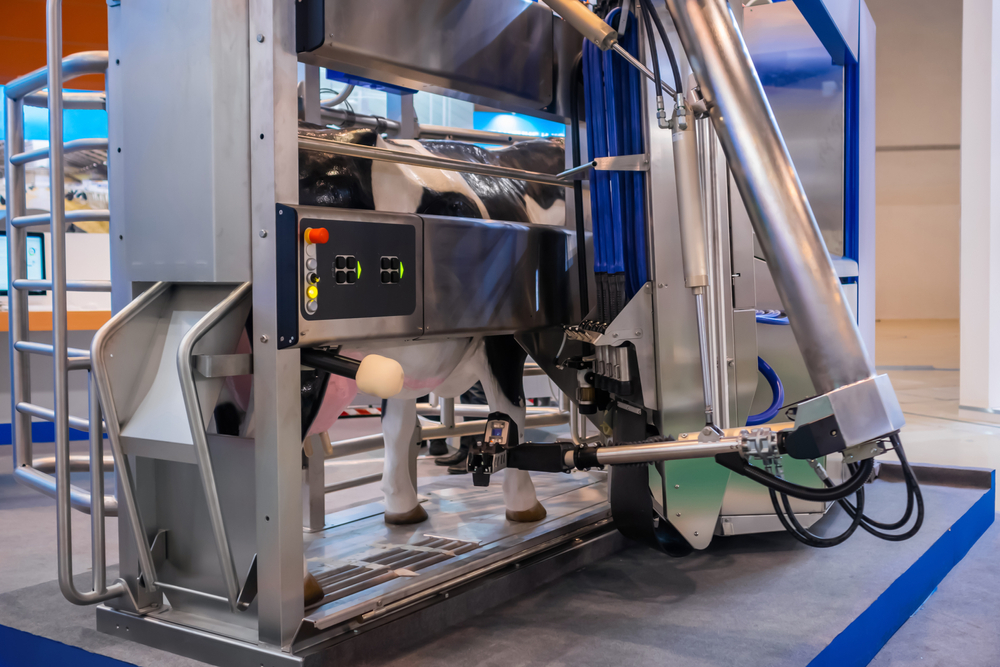 25 Apr
2023
Milking robots refers to the practice of milking dairy animals, especially dairy cattle, without the assistance of human labor. This milking robot process is also known as automatic milking. Late in the 20th century, the automatic milking system (AMS) was developed. It has been easily obtained through business and trade since the early 1990s. Such systems, which enable complete automation of the milking process, are based on a type of agricultural robot.    
The demand for these robots is increasing rapidly because of consumer demand for higher levels of milk quantity and quality, as well as growing worries about the health of the herd and the well-being of farmers' working conditions. In comparison to traditional milking methods, these robots should offer more flexibility and frequent milking times. The operator's involvement is also minimal because these robots have an efficient technological framework that covers all aspects of the operation. This enables the operator to concentrate on other aspects of managing a farm. Furthermore, manufacturers consistently place a focus on updating and presenting technologically advanced robots to boost profits and enhance operational productivity, potentially having an impact on the growth of the milking robots market.   
According to a recent study by Allied Market Research, the global milking robots market is projected to witness a notable CAGR from 2022 to 2031.    
The milking robots industry players are increasingly working and developing innovative and clever business plans to maintain their growth in the market. These tactics include the introduction of new products, collaborations, partnerships, mergers & acquisitions, and technological renovation.    
For instance, one of the key players in the milking robots market is the Bou-Matic, a milking robot named Gemini introduced in May 2020 and is prepared to help dairy farms of all sizes worldwide. It has benefits like lower service costs, quick monitoring and detection of health issues, hose navigation systems that are suitable for use under cows, and others.   
Another player in the milking robots market is Fullwood Packo, which in May 2021 announced the release of its most recent robotic technology, the "batch milking system, the M²erlin Meridian," for flexible milking systems in the U.K. This minimizes forage and enhances the milking time and labor which is convenient for farms with a gazing platform.  
Moreover, to improve the milking technology module, GEA Group Aktiengesellschaft launched the newest milking robots, the "automatic milking systems DairyProQ," and "DairyRobotR9500" in July 2021. It guarantees enhanced serviceability and reduced maintenance costs and downtime for the system.   
Technological development like real-time elimination of chemical agents will fuel the global milking robots market
A vital factor encouraging the growth of this market is the fusion of various technologies. Robots monitor the operational workflow and perform using a variety of measurement tools and sensors integrated into them. For instance, in January 2019, the GEA Group introduced a new milking system that was designed to boost on-farm efficiency and improve the milking process. Additionally, throughout the entire milking process, the robot equipped with the SCC monitor sensor actively analyzes milk flow. Furthermore, it collects reliable data in real time while removing chemical reagents to help with mastitis early detection. Moreover, it helps in reducing treatment time and securing the herd's health. In addition, sensors are essential in situations with individual quarter monitoring and detachment, special cleaning requirements, automatic cleaning, and system alert's role fuels the market growth.   
Overall, the milking robots market is a growing industry that is attracting new competitors with advanced products and emerging innovations, investment in research and development, production sites and facilities, and production capacities.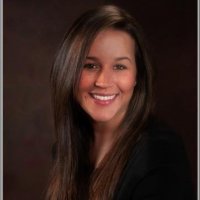 Jessica Hamelburg
PR & Marketing Professional at EquipNet, Inc.
Jessica Hamelburg is a content marketing coordinator and social media manager for a global industrial asset management company, EquipNet, Inc. Jessica holds a Bachelor's Degree in Communications and Public Relations from Suffolk University and offers many years of experience in various forms of writing. Some of her favorite hobbies include exploring new music, creative writing and spending time with her dogs.
PREVIOUS POST
"What's in STORE for Real Time Locating Systems?"
NEXT POST
An Overview of the Automotive Smart Window Industry: Trends and Key Developments By the Frontrunners
Avenue: Entire Library membership of Allied Market Research Reports at your disposal
Avenue is an innovative subscription-based online report database.
Avail an online access to the entire library of syndicated reports on more than 2,000 niche industries and company profiles on more than 12,000 firms across 11 domains.
A cost-effective model tailored for entrepreneurs, investors, and students & researchers at universities.
Request customizations, suggest new reports, and avail analyst support as per your requirements.
Get an access to the library of reports at any time from any device and anywhere.
Related Post