Multi-Functional Gadgets Growing Popular in Hybrid Devices Market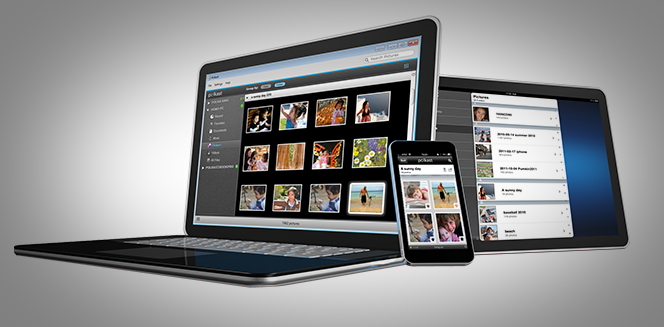 2 Nov
2016
Sophisticated technologies and advancements have speeded the growth of the world into the future. Computers and mobile computing devices are slowly transforming from being traditional single-purpose devices to multi-functional hybrid devices. Millennial are quick in adopting the next generation technologies that promise to perform cloud functions with greater accuracy, enhanced efficiency, and productivity. Hybrid devices are finding greater acceptance due to their light weight and ease in usage. The market is replete with laptops, tablets, swivels, palmtop, and convertibles that are blurring the lines between differentiated computing devices and setting newer standards for versatile technology.
The demand for devices with longer battery life has pushed the sale of hybrid devices incorporated with touchscreen technology. A large number of end users are switching to Android operating systems, which is why these hybrid devices are finding greater prominence for enterprise mobility across various sectors including personal use, healthcare, IT & telecom, education, and government.
The market is expanding to various regions of the world and is establishing its presence everywhere. According to experts at Allied Market Research, the World Hybrid Devices Market is expected to grow at a CAGR of 25.6% during 2014–2022. It is projected to generate a whopping $30.92 billion in the forecast period. This means better opportunities and great potential for the hybrid device market to explore new avenues and enhance its share.
Hybrid gadgets: Offering two-in-one functionality
The number of hybrid devices in the market are obtaining a nod of approval for a variety of reasons. The very concept of such device is to provide one master gadget that offers several sub-gadgets to the end-user. Two-in-one features designs are functionally productive as well as cost-effective, as the users get a multi-purpose device for the same price. Moreover, the manufacturing expenses of these gadgets will also be comparatively low against the production of two different high-end devices. Apart from appealing to the customers for its multiple functionalities, the hybrid devices with high-powered, enhanced memory drives promise greater productivity of work and less power consumption. All these factors propel the sales in the world hybrid devices market.
Convertible laptops pose a dynamic market landscape
Laptop and computing devices such as tablets are fast earning a lot of revenues as they find increasing acceptance with end-users across public and private sectors. Corporates are raving about the range of sophisticated laptops on offer in the market that can be converted to tablets. These multi-functional devices with HD displays, detachable keyboards, lightning-fast battery chargers, and power-packed drives are appealing to a wide range of end-users.
Laptops whose keyboards can be detached and used as a sleek, lightweight tablet are the focus of the market, as a rising number of users prefer to use computing devices on the go. Manufacturers are ensuring that they are cashing in on the action by aggressive marketing strategies of their differentiated products. The competitive landscape is very promising as a large number of brands are changing their game in hybrid devices by launching electronics in the range of 12–15 inches. Devices greater than 15 inches also gain popularity with greater demand for stylishly sleek screens and light weight products.
A large number of big brands, such as Lenovo, Microsoft Corporation, Dell Inc., Toshiba Corporation, and Samsung Electronics Co., Ltd. have introduced their individual Range Of Hybrid Devices that are revolutionizing the market and providing their respective companies with an edge over the competitor's products.
Hybrid watches: Paving way for wearable devices
The humble watch that people strap onto their wrists to keep track of time is in for a complete revamp. Traditionally run on a silicon cell with analog dials, watches were once instrumental for timekeeping. However, with the advancing times and changing lifestyles of people, hybrid watches that serve a variety of purposes are redefining the concepts of watch functionality. The timepieces are now paving their way into the smart wearable as well as hybrid devices market with several added functions.
It is not uncommon to see people wearing watches that can check the pulse rate, monitor heartbeats, sync with the smartphone and display call and message details. Connected devices such as smart watches are augmenting the hybrid devices market, as a large number of manufacturers are venturing into this segment of under 12 inches hybrids.
For example, Fossil has ventured into this segment and has Created Watches that are now smart watches and are convertible into fitness trackers. The "hybrid" aspect of these watches attract a lot of takers in the market. They are designed with the traditional timekeeping aspects as well as a sub-dial to keep track of different time zones. At one-touch, these dials equipped with capacitive screens and sensors are capable of measuring the heartbeat rate, monitor the pulse, and act as fitness trackers for the wearer as well.
Many smart watch makers also create applications that will connect to the smartphone and sync the call and message settings. This allows the dial to act as a quick screen, which displays the details of incoming calls and received text alerts. These applications are also available for different interfaces and OS such as Android and iOS. Such advancements ensure that the scope of the hybrid devices market widens to include convertible and multi-purpose elements.
The world hybrid device market is growing at an exponential rate. With the global populace having a greater portion of disposable income with them, their inclination to purchase multi-purpose high-end gadgets has also increased. Top players in the industry expand their market operations and product launches in various regions of the world. The Asia-Pacific market poses to be a very lucrative market as it houses a large number of manufacturers, and the populace is quick in adapting to smart technologies. The North American and European regions have established markets, as the number of end-users in these countries are very high. Overall, globalization on a large-scale has ensured that everyone wants to stay connected and adopt sophisticated technology in keeping with the times. This is essentially driving the hybrid devices market forward on the way to success. Digvijay Deshmukh
Research Analyst at Allied Market Research
Digvijay Deshmukh is associated with Market Research industry for more than 5 years and possess strong expertise in market assessment, forecasting and consulting in ICT and Semiconductor industry. With his skilled proficiency in market research, Digvijay is actively involved in providing critical insights on business research to clients with his subject matter expertise. Various other sub-markets scrutinized include media and entertainment, HVAC, process control and automation, display technologies, telecom and IT, service industry, and power electronics among others. He is a part of multiple consulting assignments and is actively involved in commissioning, planning, execution, and delivery of projects to client's expectations. His forte lies in business consulting, building analytical models, and trend analysis and forecasting.
PREVIOUS POST
Mobile Wallet Market- A Cashless facility making Big Cash!
NEXT POST
Business Intelligence & Cloud Metrics In 2017: Data Insight Changes Small Businesses Must Keep In Mind

Related Post