New research activities outline the efficacy of bioadhesives in the medical field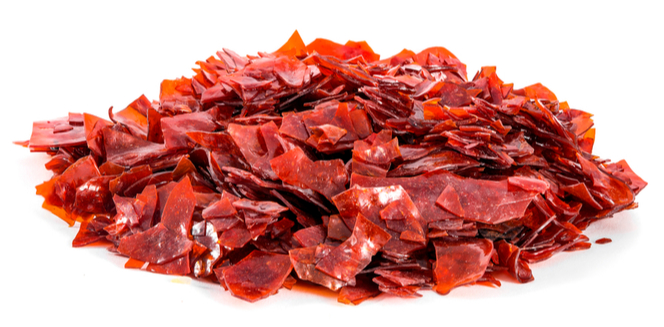 15 Jul
2021
The application of bioadhesive knows no bounds in the medical field. Researchers have been discovering innovative bioadhesives that are safe and can be utilized in in various medical fields. Extensive research and development activities have been conducted and findings have been published. These findings may open up new avenues for bioadhesives in the medical field. From eye surgeries to healing wounds faster than before, researchers found different applications of bioadhesives in variety of treatments. Another remarkable discovery has been made that utilizes bioadhesive nanoparticles in treatment of skin cancer. Researchers from various universities across the world have been endeavoring to find alternatives to traditional surgeries and treatment methods. The demand for innovative bioadhesive would increase from various medical sectors in the coming years. According to the report published by Allied Market Research, the global bioadhesives market is expected to reach $5.2 billion by 2028. Following are some of the research activities taking place worldwide.
Resaerchers have been finding different applications of bioadhesive materials and utilizing them for the treatment of eyes. A team of researchers from the Pohang University of Science and Technology (POSTECH) from South Korea found a technique that utilizes mussel adhesive protein during an eye surgery. Researchers found a method to replace the traditional suture method used for transplantation of amniotic membrane. They developed a bioadhesive protein known as FixLight and applied it to an animal model that simulated the amniotic membrane transplantation on the ocular surface. They discovered that the operation can be sped up by five times as compared to the traditional suture method. In addition, they discovered that the stably bonded amniotic membranes offer the therapeutic effect for the conjunctival regeneration. All of these findings indicate that conventional procedure can be replaced. The usage of sutures poses risks such as tissues damages and infections. Hyung Joon Cha, one of the researchers and Professor at POSTECH, highlighted that they discovered a safe bioadhesive for replacement of sutures in different medical fields.
Along with finding its application in eye surgeries, bioadhesive materials can be utilized in treatment of skin cancer. As per the findings of researchers from the Yale University, bioadhesive nanoparticles can be injected into tumors for killing the cancer cells. This presents a potential alternative to the surgeries. Researchers published their findings in the journal, the Proceedings of the National Academy of Sciences. They were striving to find a simple alternative to the surgeries required to treat skin cancers such as squamous cell carcinoma and basal cell carcinoma.
Researchers found an alternative procedure that involves injecting polymer-based bioadhesive nanoparticles that contain a chemotherapy agent. These bioadhesive nanoparticles stick to the tumor cells for the time period that is sufficient to kill the cancer cells. Mark Saltzman, one of the co-authors of the study, outlined that nanoparticles bind to the tumor matrix and releases the compounds gradually. To determine the effectiveness of the treatment, they injected the same chemotherapy agent without nanoparticles. They found that the agent with nanoparticles was more effective as compared to the agent without them. Surgeons can also include agents that improve immune system of the body. The utilization of bioadhesive nanoparticles presents a potential alternative to the surgery. Â 
The application scope of bioadhesives continues to widen in the medical field with its potential application in wound healing. Researchers from the Nanyang Technological University of Singapore created an experimental material known as CaproGlu. This material is made up of a biodegradable polymer polycaprolactone and an organic molecule known as diazirine. These ingredients constitute a strong bond when ultraviolet (UV) light falls upon it. Moreover, no catalyst is needed and the glue remains unaffected even when exposed to the gamma irradiation.
CaproGlu can be applied over incision or wound in its liquid form. Then it is exposed to the UV light for few seconds. It becomes a flexible rubber and spreads upon the tissue to form a strong bond. This provides an adhesive strength that is three to seven times stronger than the traditional adhesives. Then the rubber gradually biodegrades during the wound healing process. Researchers conducted the experiments on rabbits and rats and found that the glue can be utilized for accelerating the healing process and prevention of infections.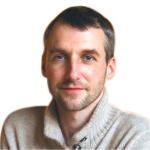 Alex Hillsberg
Chief editor of review team at FinancesOnline
Chief editor of review team at FinancesOnline Alex Hillsberg is an expert in the area of B2B and SaaS related products. He has worked for several B2B startups in the past and gathered a lot of first hand knowledge about the industry during that time.
PREVIOUS POST
Bio Succinic Acid: Unleasing Growth for Future
NEXT POST
Healthcare Fabrics Play an Important Role in the Medical Sector – Explore How
Avenue: Entire Library membership of Allied Market Research Reports at your disposal
Avenue is an innovative subscription-based online report database.
Avail an online access to the entire library of syndicated reports on more than 2,000 niche industries and company profiles on more than 12,000 firms across 11 domains.
A cost-effective model tailored for entrepreneurs, investors, and students & researchers at universities.
Request customizations, suggest new reports, and avail analyst support as per your requirements.
Get an access to the library of reports at any time from any device and anywhere.
Related Post