Novel Trends in Gynecological Cancer Drugs Spur Market Growth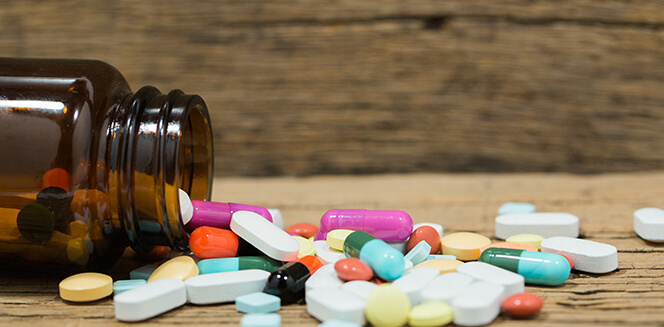 10 Apr
2017
Cancer refers to a group of diseases caused by the uncontrollable growth and spread of abnormal cells in any part of the body, which can destroy the surrounding tissue and spread to other parts of the body through a process called metastatic. Gynecological cancer refers to cancer that occurs in the female reproductive system and is named according to the organ or part of the body where they first occurred. Their main types include ovarian cancer, uterine cancer, cervical cancer, vaginal cancer, and vulval cancer. Other types of gynecological cancer are fallopian tube cancer and placenta cancer. Though the causes of such cancers are not fully known, there are several factors associated with the risk of developing gynecological cancers.
Such factors include family history, identified gene mutations, viral infection, childbearing, lifestyle factors such as tobacco use, excess body weight, and more. Gynecological cancers can be treated in several ways such as chemotherapy, radiation, and surgery. In radiation, high-energy rays are used to kill cancer cells. In surgery, cancerous tissue is removed during an operation. In chemotherapy, special drugs are used to kill or shrink cancer cells. These drugs can be in the form of oral pills or liquids delivered into veins.
A rise in the incidence of gynecological cancer in the recent years has led to the growth of the gynecological cancer drugs market. Other factors that play a role in the growth of the industry include the growing importance of targeted drug therapies, rise in investment from government, private, and public organizations for the development of novel drugs to treat cancer, and the growing risk factors that lead to cancer. On the other hand, the high cost associated with the manufacturing of drugs and threat of failure and adverse effects of cancer drugs impede the industry growth. A report published by Allied Market Research states that the global gynecological cancer drugs market was valued at $9,269 million in 2016, and is expected to reach $16,107 million by 2023, growing at a CAGR of 8.1% from 2017 to 2023.
Organizations are discovering new treatments for the various types of gynecological cancers. According to a recent news, researchers at the at the University of Iowa, U.S. developed tumor-targeting nanoparticles loaded with a drug that makes cancer cells more vulnerable to chemotherapy toxicity. It is a new way to treat endometrial cancer. Researchers led by Kimberley Leslie and Aliasger Salem used biocompatible poly (lactic-co-glycolic acid) (PLGA) nanoparticles loaded with the anti-cancer drugs paclitaxel (PTX), a type of chemotherapy used for the treatment of endometrial cancer, and nintenadib, a relatively new drug used to restrict tumor blood vessel growth. Nintedanib also targets tumor cells with a specific loss of function p53 (LOFp53) mutation. This LOF mutation disrupts the normal life cycle of tumor cells and makes them more resistant to the bad effects of chemotherapy. The nanoparticles were prepared by a nanoprecipitation method to create small nanometre-scale particles with a narrow size distribution. These particles help the anti-cancer drugs better target tumor sites since they accumulate in them.
In November 2017, a new ovarian cancer drug called niraparib was licensed for use in the UK by the European Medicines Agency. A part of a novel group of ovarian cancer drugs called PARP inhibitors, the drug is used to treat women who have platinum-sensitive recurrent ovarian cancer. The role of PARP inhibitors is to slow down the progress of ovarian cancer by stopping DNA in cancer cells from repairing, thereby promoting cell death.
In January 2018, AstraZeneca and Merck & Co. announced the approval of Lynparza (olaparib) tablets (300mg twice daily) for use as a maintenance therapy for platinum-sensitive relapsed ovarian cancer patients. The approval was made by the Japanese Ministry of Health, Labor and Welfare. Lynparza is the first poly ADP-ribose polymerase (PARP) inhibitor to be approved in Japan.
Jessica Hamelburg
PR & Marketing Professional at EquipNet, Inc.
Jessica Hamelburg is a content marketing coordinator and social media manager for a global industrial asset management company, EquipNet, Inc. Jessica holds a Bachelor's Degree in Communications and Public Relations from Suffolk University and offers many years of experience in various forms of writing. Some of her favorite hobbies include exploring new music, creative writing and spending time with her dogs.
PREVIOUS POST
Developments in Biomarkers Market Answer Diagnosis Concerns
NEXT POST
Medical Tourism: The Integration of Healthcare and Travel & Tourism

Related Post