Novel Trends In Savory Ingredients That Define The Future Of Flavor Of International Cuisines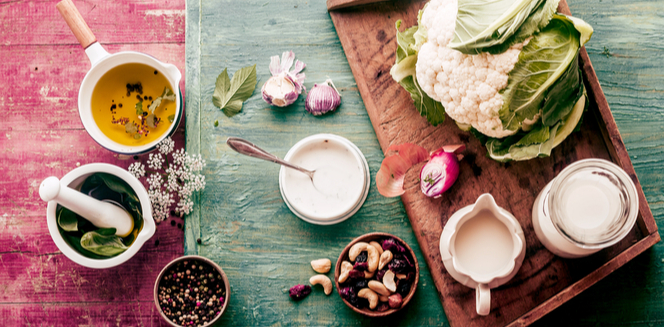 21 Dec
2020
Enhancing the aroma and taste of food with the help of savory ingredients is an ever-evolving art. An array of organic compounds is available in the market that offers a natural aromatic flavor to instant foods, meat products, and seasoning.
According to Allied Market Research, the global savory ingredients market is expected to reach $11.28 billion by 2027, growing at a CAGR of 7.7% from 2020 to 2027. The recent demand for clean labeled savory ingredients and shift of consumer preference toward ready-to-eat food products are the major reason behind the growth of the market. Moreover, innovating trends in savory ingredients have become instrumental for the growth of the food service industry.
Recent trends in the savory ingredients market
Middle Eastern flavors have now become quite familiar and more importantly, desirable to customers across the globe. The demand for Middle Eastern foods has increased in the U.S., boosting the number of Middle Eastern cuisine restaurants in the country. What's more, dates and mint are becoming more and more popular and a vital component of non-alcoholic beverages. Pistachios, another Middle Eastern ingredient become popular across the globe.
Apart from this, tempering the sweetness is another prime trend in the savory ingredient market. Tart and savory flavors are now popping up on restaurant menus to offset the sweetness in baked foods and desserts. People, nowadays, look for a balance between their health and indulgence. While desserts are paired with sweetness, the addition of vinegar and olive oil offer the balance that customers demand. What's more, olive oil has gained popularity as a dessert flavor. Apart from that, chefs have begun to create homemade vinegar derived from vegetable scraps and fruit. This turns the food waste into flavorful elixirs.
The prime trend in the savory ingredient market is the addition of both healthful appeal and color. More and more consumers are now inclined to try unfamiliar ingredients if it offers any health benefit. For instance, Ube, a purple yam, has gathered popularity in Filipino cuisine. It offers vitamins and is an antioxidant. Moreover, a touch of purple to dishes attracts customers. Thus, the demand for Ube cookies with coconut flakes has increased.
No food is complete with a touch of spices. They allow consumers to experience global flavors, including Middle Eastern, African, and Asian. Spice blends offer an easy way for chefs to introduce new international cuisines in a familiar and more approachable way. It allows them to experiment with classic dishes.
In the last few years, customers have become aware of global dishes, flavors, and cuisines. Chefs and flavor scientists are willing to try new items to develop complex flavors. For instance, the demand for kokumi has increased over the last few years. It adds richness to lower-fat food items and retains the salty flavor of snacks. Such experiments and the willingness of customers to try new flavors, global cuisines drive the growth of the savory ingredients market.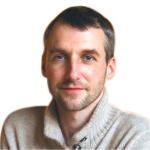 Alex Hillsberg
Chief editor of review team at FinancesOnline
Chief editor of review team at FinancesOnline Alex Hillsberg is an expert in the area of B2B and SaaS related products. He has worked for several B2B startups in the past and gathered a lot of first hand knowledge about the industry during that time.
PREVIOUS POST
Food Traceability Technology Market Shows Positive Signs for Investors
NEXT POST
Corn starch to become a star raw material for new inventions
Avenue: Entire Library membership of Allied Market Research Reports at your disposal
Avenue is an innovative subscription-based online report database.
Avail an online access to the entire library of syndicated reports on more than 2,000 niche industries and company profiles on more than 12,000 firms across 11 domains.
A cost-effective model tailored for entrepreneurs, investors, and students & researchers at universities.
Request customizations, suggest new reports, and avail analyst support as per your requirements.
Get an access to the library of reports at any time from any device and anywhere.
Related Post