Protect Your Business from the Growing Threat of Ransomware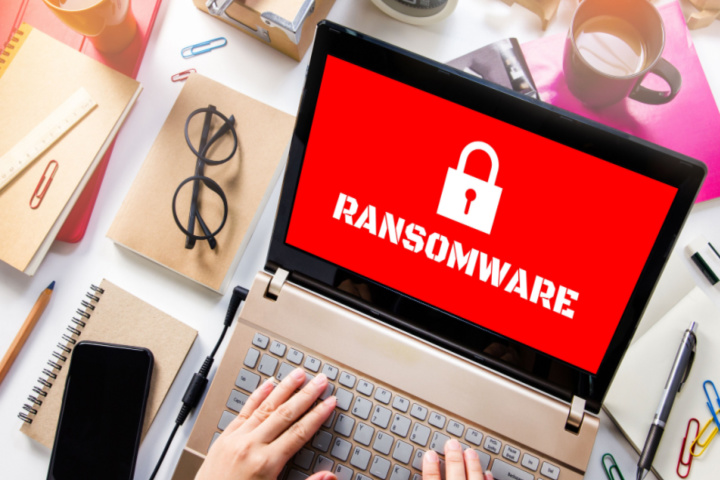 30 Jul
2022
Ransomware or digital extortion is an ever-growing issue today. It is considered to be one of the most prevalent cybersecurity threats affecting businesses, governments and individuals at present. Despite setting up security controls by businesses to safeguard their assets, ransomware still dominates the world of security and is predicted to continue doing so in the years to come. The year 2021 witnessed a dramatic rise in the number of ransomware incidents, with high-profile attacks being made against companies such as Colonial Pipeline, JBS Foods, Steamship Authority of Massachusetts, AXA and more. 2020 also saw a sharp rise in the frequency of cyberattacks globally.
Earlier, most ransom attacks took place by the deployment of ransomware. Attackers would gain access to the network via a phishing email that would deploy malware which would encrypt files in the victim's computer. The threat actor would then provide decryption keys in exchange for a ransom. Today, ransomware is a huge business. It's well established and has become more sophisticated, with threat actors (often highly organized criminal organizations) exfiltrating sensitive company information and holding it hostage for payment, thereby causing severe financial and productivity loss to companies.
Given the impact ransomware can have on businesses and individuals, companies and individuals must secure their systems, networks and software in various ways. Here are some of the methods for ransomware protection:
Data Backups
Organizations must employ a backup and recovery plan for all critical information and store it off the network for optimum protection. The data backups must also be tested at regular intervals to limit the impact of data or system loss and make sure it can be properly recovered.
Email Security
Emails are often a main point of attack for threat actors. A secure email gateway solution (SEG) offers advanced multilayered protection against email threats, preventing unwanted emails and delivering good emails. Any email that crosses the email filter and has suspicious links, senders, or document types can be tested before gaining access to a company's network or mail server.
Web Application Security
A web application firewall (WAF) is a prime security tool that can be employed by organizations to protect web applications by filtering and monitoring HTTP traffic between a web application and the internet. New web applications and application programming interfaces (APIs) may be susceptible to serious traffic due to web server vulnerabilities and other issues. A WAF helps keep these applications and the content they access secure.
Endpoint Device Protection
Traditional antivirus technologies are not always useful. This is because cyber-attacks are constantly evolving and it can take seconds for an advanced attack to compromise endpoints. Businesses must ensure that they protect endpoint devices using an endpoint discovery and response (EDR) solution. This solution continuously monitors end-user devices and offers real-time threat intelligence, analysis, management and protection to endpoints. EDR can identify and alleviate threats in real-time to minimize the attack surface and help prevent malware infection and automate remediation methods.
Owing to the growing demand for ransomware protection by businesses in recent years, the global ransomware protection market is projected to witness significant growth in the future. According to Allied Market Research, the ransomware protection market is expected to grow at a CAGR of 17.1% from 2022 to 2031. Increase in ransomware attacks across industries such as BFSI, healthcare, and government, a rise in penetration of ransomware-as-a-service (RaaS), an increase in digitization of businesses, the advent of cryptocurrencies such as Bitcoin, the spike in demand for multi-layer security across businesses and growing adoption of cloud-based services are catalyzing the market growth. Moreover, the Covid-19 pandemic positively impacted the market as consumers' dependency on laptops and desktops increased significantly. Post the pandemic, organizations are focusing on emerging technologies like AI-powered solutions, automation, and computing technology.
Major players in the ransomware protection market focus on expanding their customer base across the globe. They leverage on strategic collaborative initiatives and product launches to increase their market share and profitability. In June 2022, Ampconnecta UAE-based company partnered with Arcserve, a provider of ransomware protection and other services to accelerate regional growth and cater to the growing demand for unified data resilience solutions from customers in the region. In March 2022, RNT, a server and storage solution provider introduced two new series of plug & play storage appliances that offer ransomware protection to enterprises with data capacities of less than 100TB.
While we can't predict what the cyber threats will look like in coming years, if organizations are proactive and enhance their cyber defenses today, they will be in a position to better manage the ransomware attacks that are inevitable in the future. There are also expectations that governments around the world would join forces to fight ransomware groups and protect critical infrastructure and supply chains.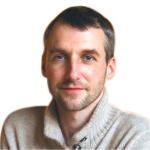 Alex Hillsberg
Chief editor of review team at FinancesOnline
Chief editor of review team at FinancesOnline Alex Hillsberg is an expert in the area of B2B and SaaS related products. He has worked for several B2B startups in the past and gathered a lot of first hand knowledge about the industry during that time.
Avenue: Entire Library membership of Allied Market Research Reports at your disposal
Avenue is an innovative subscription-based online report database.
Avail an online access to the entire library of syndicated reports on more than 2,000 niche industries and company profiles on more than 12,000 firms across 11 domains.
A cost-effective model tailored for entrepreneurs, investors, and students & researchers at universities.
Request customizations, suggest new reports, and avail analyst support as per your requirements.
Get an access to the library of reports at any time from any device and anywhere.
Related Post