Radiopharmaceuticals Aim at Lowering Radiation for Staff & Drugs in a Facility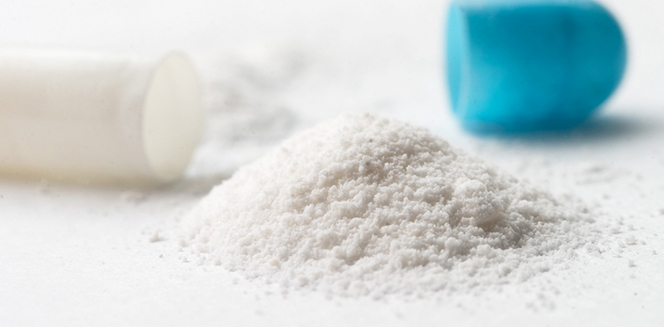 2 Aug
2016
Today, several treatments prove to be a game changer especially in the Radiopharmaceuticals space say industry experts at Allied Market Research. Not only are these treatments bringing in new hope for patients with mCRPC but are also improving the survival rate in bone-metastatic disease explain researchers assessing the current share and size of the Nuclear Medicine/Radiopharmaceuticals market. The attempt to answer several questions associated with an agent's most appropriate application and place in sequencing with other available agents has further encouraged several clinical trials over the past 5–6 years. Besides, the examination of Radiopharmaceuticals combination too is in full swing.
New Products Will Boost Medicine/Radiopharmaceuticals Market Growth
Companies operating in the medical/radiopharmaceuticals space believe that by adding new product they will be able to improve their sales revenue. In May 2016, Jubilant Life Sciences made several heads turns when it announced that company has witnessed 65.41% rise in the consolidated profit, which is approximately 70.68 Crore for the first quarter that ended in March. A statement released by the company read "In fiscal year 2016–17, we expect to continue the growth momentum of the company. Revenue growth in the pharmaceuticals segment is expected to be driven by new product launches in generics and radiopharmaceuticals." Several companies like Jubilant Life Sciences are focusing on their strategic initiatives and robust pipeline to capitalize growth and expand their business segments going forward.
Companies Back Contracts to Explore New Services
Leading life sciences companies from across the world are seen strengthening their competitive landscape by securing new contracts. Most of these companies have also entered into an agreement with new radiopharmaceutical facilities to extend architectural as well as engineering support. In a recent incident DME backed a contract to offer similar assistance to the new health multipurpose radiopharmaceutical facility of ANSTO. This project will include designing a new Master Plan for the facility. DME will also participate in selecting a site and preparing a layout for the new facility. Besides, programing of the area also includes research and development activities, cGMP production, and isolators to safeguard individuals and drugs in the facility.
New Appointments Made to Expand the Business
Brands specializing in Medicine/Radiopharmaceuticals market are now identifying new members to expand their existing business. They want their new members to focus more on building relationships and with supply chain companies. NuView Life Sciences is one such company that has appointed Joel R. Timberlake as their president to lead the radiopharmaceutical division in the United States. Expressing his sentiment, the Chief Operating Officer of the company Paul Crowe said "Joel is an excellent fit for our company."
He further explained "Having worked with him through our on-going relationship with Otsuka Pharmaceuticals, he has a deep understanding of the sector, making him uniquely qualified for the position. Joel will spearhead the USR team's efforts to expand the USR facility for manufacturing and distribution of medical isotopes, radiopharmaceutical products, Tc-99m generators, and the platform technology NV-VPAC1 for in-vivo and in-vitro diagnostics."
Get detailed information visit @: https://www.alliedmarketresearch.com/nuclear-medicine-radiopharmaceuticals-market
China Enters into Agreement for Supply with other Companies
Chinese producers and distributors active in the medicine/Radiopharmaceuticals market are collaborating with suppliers to improve their delivery to the lifesaving products. HTA recently shot to fame when it joined hands with SHINE Medical Technologies to make sure the medical imaging community has a continuous supply of reliable moly-99 to serve the requirements of the patients. HTA, who has been known for its bold vision to develop nuclear drugs to offer benefits to Chinese patients is thrilled with the deal. The Chief Operating Officer at SHINE revealed that it is indeed a matter of pride that his company has teamed up with HTA to ensure life-saving drugs would now reach more and more patients.
Technology Identified to Improve the Market Growth
Medical facilities are also witnessing the installation of several low-dose imaging software. The most significant discovery in the Radiopharmaceuticals space this year was WBR technology. Technology not only ensures safety but also provides comfort and lowers the dosage of nuclear radiation and reduces the scan time. UltraSPECT Inc., a reputed name in the image reconstruction space and supporting both faster and safer nuclear oncology and cardiology tests recently made it known that Xpress3. Cardiac solution has been launched at four different sites of Wood Johnson Physician Enterprise (RWJPE).
The software has been designed to improve the safety by minimizing the dosage of radiopharmaceutical while minimizing the radiation exposure for both staff and patients. Also, the technology aims at saving time as its capable of producing high-quality images needed during a standard examination. Commenting on the implementation Jose Torres, the Technology Director at the New Brunswick Cardiology Group in Somerset, NJ said "The image quality and clarity are remarkably good with UltraSPECT, which is particularly impressive when you consider that our scan time has been reduced by half in 80–90% of the cases". Torres added "UltraSPECT also helped us eliminate the two-day study protocol for heavier patients, who used to have to come back the next day for a stress test because the shorter scan times allow us to do more in the same visit. Patients are also more comfortable during the scan because they have to lay still for a shorter period of time." Deepa Tatkare
Research Analyst at Allied Market Research
Deepa Tatkare has an experience of more than 3.5 years in market assessments and forecasts in healthcare & medical device industry. She is actively involved in providing critical insights on business research to clients with her subject matter expertize. Her profile includes planning, commissioning, and executing syndicate as well as customized research projects. She has successfully analyzed and presented data for studies related to medical devices, biotechnology, and pharmaceutical domains.
PREVIOUS POST
Developments in Biomarkers Market Answer Diagnosis Concerns
NEXT POST
Drug Research Augments Growth of Liver Disease Treatment Market

Related Post