Reasons Why Use of Copper Foil Has Become Predominant in the Electronics Industry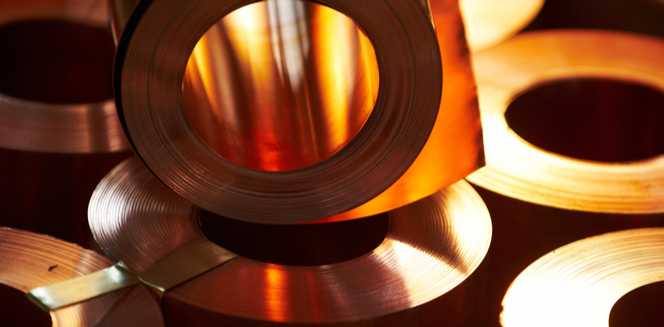 3 Jun
2021
Copper foil can be defined as a thin pane of copper in the thickness scale of few microns formed out of rolling copper slip. It's a widely known fact that copper is a very good conductor of electricity. At the same time, it's also considered as extremely supple, flexible, and malleable. This lets copper to be molded and designed into very thin sheets. Mainly used in the PCBs for telecommunications tools & kits such as mobile phones and personal computers, copper foils have also found their application as a substrate for coating anode materials in Lithium-Ion batteries.
Of all the metals at hand, copper is regarded as the one that has the repute for being the top electrode or electrical conductor. And, this is the main reason why copper foils are highly preferred over their aluminum counterparts in transformers.
When it comes to unparalleled electrical conduction, there cannot be a better alternative than that of copper foils.  In reality, there is basically no second choice of copper, and there cannot be a competition between copper's potential and that of aluminum's. Copper foil transformers are basically smaller in size than the aluminum ones. A lot of surveys have been conducted in this regard and it's revealed that copper tends to weigh up more than aluminum.  Also, it trumps up for that burliness with its outstanding ability to cram up a lot of conductivity cuffed into minute spaces. However, in case, a lightweight compound is one's only determining factor, aluminum is certainly a better option. But, in other cases, copper is superior indeed.
At the same time, as its upfront price chip is quite lower, aluminum might come up as an economical transformer solution, but with the running stride of time, the cost of each material gets divided over its expedient lifespan, and this is where copper actually wins out. Copper is also known for its higher reliability evaluation. Aluminum, on the other hand, is prone to failure at a greater rate than copper is.
With copper foil in transformers, less lamination on steel is required as well. And, this is actually a huge cost-saving benefit, as steel is extremely costly. Since copper transformers call for a comparative smaller core, they do not have as much coating or enclosing as aluminum does. Simultaneously, copper foil is easier to work with when it is about manufacturing the transformers. The width, length, and breadth of copper conductors is way too smaller than that of aluminum. Consequently, the processor can accumulate and wrap them with far less impairments than that associated with aluminum casing and packaging.
According to Allied Market Research, the global copper foil market is projected to grow at a significant CAGR from 2020 to 2027. In the last few years, the expansion of the electronics domain has been huge, since an array of different electronic devices and systems have come to the fore. This, in turn, has boosted the global copper foil market in more than one way. The fact that copper foil is widely used in printed circuit boards, which forms a vital and essential part of modern electronics uses covering consumer applications to military usage including surveillance and navigation has supplemented the market growth yet more. A significant share of military budget around the world is conveyed toward procuring new electronic structures or adding to the existing ones.
However, it's worth mentioning that the COVID-19 pandemic gave way to temporary or permanent closure of several electronics projects. This, in turn, led to decline in demand for copper foils from various domains. Also, huge disruptions in the supply chain impacted the market negatively, especially during the initial phase of the lockdown. The ban on international trade, on the other hand, affected the market altogether. Nevertheless, the government bodies across the globe have now come up with a plethora of relaxations on the existing dictums. Also, mass rollout of vaccination has also been initiated by government authorities in most countries. With this drift on board, the global situation, in terms of industrial revenue generation, is projected to ameliorate soon and the copper foil market is also anticipated to get back on its track soon.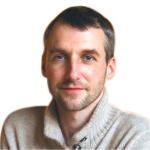 Alex Hillsberg
Chief editor of review team at FinancesOnline
Chief editor of review team at FinancesOnline Alex Hillsberg is an expert in the area of B2B and SaaS related products. He has worked for several B2B startups in the past and gathered a lot of first hand knowledge about the industry during that time.
PREVIOUS POST
Bio Succinic Acid: Unleasing Growth for Future
NEXT POST
Good Choice of Fertilizers Is Always Important As It Supports Human Health
Avenue: Entire Library membership of Allied Market Research Reports at your disposal
Avenue is an innovative subscription-based online report database.
Avail an online access to the entire library of syndicated reports on more than 2,000 niche industries and company profiles on more than 12,000 firms across 11 domains.
A cost-effective model tailored for entrepreneurs, investors, and students & researchers at universities.
Request customizations, suggest new reports, and avail analyst support as per your requirements.
Get an access to the library of reports at any time from any device and anywhere.
Related Post