Renewable Methanol to Unfurl a Variety of Prospects for Numerous End-Users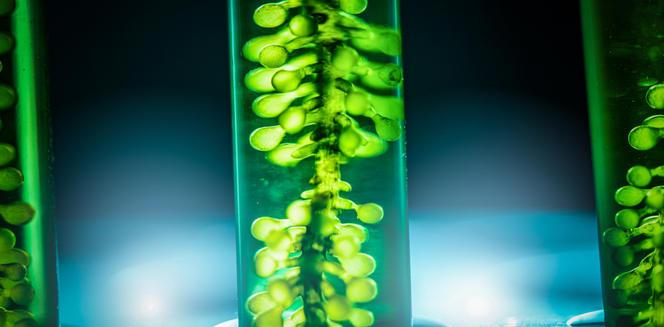 19 Oct
2020
Almost every industry has initiated to contribute to the reduction of emissions. However, no denial, the chemical industry is amongst the most dedicating one in terms of getting solutions to reduce the consequences of emissions. The advent of fossil-based methanol or renewable methanol is one such initiative taken to reduce the impacts.
Renewable methanol is one with internationally accepted specifications (IMPCA). The existing set-up can be utilized for the distribution with certificates permitted by independent examiners certifying the methanol has been formed from approved feedstock with low greenhouse gas emissions. Earlier methanol was used as an alternative to fuel as it shares quality and features alike ethanol. However, the market had witnessed a decline in the rate of methanol-based automobile manufacturing.
Nevertheless, the environmental concerns and advantages of methanol have brought back the utilization of methanol along with increasing the demands for fossil-based methanol. Compared to other traditional fuels, renewable methanol is associated with a number of advantages. So, let's get to some of the prime advantages offered by methanol.
Renewable methanol reduces carbon dioxide emissions by more than four-fifths of its total amount. Along with that, renewable methanol also decreases the emission of nitrogen oxide by nearly 80%.
At the same time, renewable methanol totally eradicates the emissions of sulfur oxide and particulate matter.
Renewable methanol has a high octane rating, because of high hydrogen to carbon ratio. This assists in reducing greenhouse effects on the environment
Other than this, one of the major advantages of renewable methanol is that it can be contrived from a wide range of feedstock available including the by-products produced by industrial activity. This also involves the carbon dioxide emissions from industry and power generation along with renewable electricity, or biomass resources that include municipal solid waste, agricultural waste and forestry remain.
Methanol has lower production costs as compared to conventional fuels. This factor makes it one of the best alternatives to conventional transportation fuels.
Another major factor of using methanol as an alternative fuel is that it has a lower risk of flammability compared to gasoline. Thereby, making it the safest option.
Owing to the advantages, the industry players are also contributing in terms of manufacturing methanol-based automobiles. In addition to this, the increasing concerns and health issues related to emissions are anticipated to increase demand growth. According to a report published by Allied Market Research, the global renewable methanol market is expected to reach $5.3 billion supported by a CAGR of 5.8% by 2027. The stringent regulations to reduce the impact of carbon dioxide emissions are one of the key factors that fuel the demand for renewable methanol in industries such as transportations and industrial. In addition, this reason majorly contributes to the growth of the market, globally.
Biomass is the prime source of the generation of renewable methanol. The transformation of agricultural and industrial leftovers into renewable methanol is another expected factor that generates potential growth opportunities for the industry in the coming period of time. On the other hand, the applications offered by renewable methanol in various solvents and chemical feedstock further enhances the growth prospects.
Other than the automobile, transportation, and industrial sectors, the demand for production of formaldehyde from methanol is also growing from end users including paints & coatings and construction. Moreover, the industry is witnessing a hike in investments and top market strategies. On the other hand, market players are highly investing in research and development procedures to enhance the application of renewable methanol. Nevertheless, with all these aspects and demands the market is anticipated to usher a number of opportunities.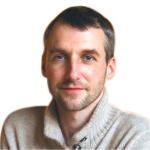 Alex Hillsberg
Chief editor of review team at FinancesOnline
Chief editor of review team at FinancesOnline Alex Hillsberg is an expert in the area of B2B and SaaS related products. He has worked for several B2B startups in the past and gathered a lot of first hand knowledge about the industry during that time.
PREVIOUS POST
Bio Succinic Acid: Unleasing Growth for Future
NEXT POST
Wide Prospects of Technical Textile in Numerous Applications
Avenue: Entire Library membership of Allied Market Research Reports at your disposal
Avenue is an innovative subscription-based online report database.
Avail an online access to the entire library of syndicated reports on more than 2,000 niche industries and company profiles on more than 12,000 firms across 11 domains.
A cost-effective model tailored for entrepreneurs, investors, and students & researchers at universities.
Request customizations, suggest new reports, and avail analyst support as per your requirements.
Get an access to the library of reports at any time from any device and anywhere.
Related Post