Wide Prospects of Technical Textile in Numerous Applications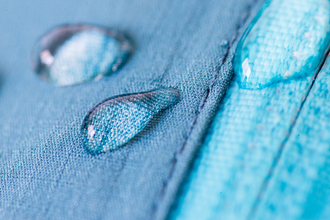 20 Oct
2020
The technical textile is turning into one of the fastest-growing sectors of the textile industry with its high tech, high-performance fabric designs. Along with offering attractive looks, technical textile designs also adds significant value in terms of functionality. The products obtained by technical textiles are proven to have higher performance qualities over traditional textiles. Technical textile uses synthetic fibers and natural materials, for a fact these synthetic fibers are manufactured with a combination of some special chemical processes. This is why the fibers show greater qualities including higher strength over manmade fibers.
The growing popularity of technical textiles in various industries-
Owing to the factor, the textile industry is highly experiencing demands for various other non-clothing applications such as medical, automotive, and others as well. Technical textile is widely gaining popularity for its multidimensional advantages. Technical textiles have come out as a significant solution to meet functional requirements. In addition, its cost-effectiveness, durability, and versatility have expanded its scope for numerous applications. Furthermore, technical textiles have lightweight and high strength which is why it becomes more compatible and user-friendly. All these factors fuel the demand for this consumer-driven product.
The advent of nanotechnology in technical textiles-
After gaining traction in a number of applications, nanotechnology has found its way in technical textiles as well. The technology has enormous potential for a variety of applications and likewise, the textile sector has also recognized it. The technology is highly utilizing carbon nanostructures to develop lightweight building materials. After apparel textiles with water and dirt resistant nanotechnology and textiles with antibacterial qualities with silver nanoparticles, the novel researches are paving the way for new advancements.
The nanotechnology-based technical textile is playing a major role in the healthcare sector. The sector is using anti-bacterial textiles as a weapon to combat the spread of antibiotic-resistant germs. On the other hand, the nonwovens prepared with nano-fibers are getting utilized in filter technology. For a fact, these are used to filter both the ambient air in houses as well as filtering liquids. Moreover, these particles are capable to recollect even the tiniest particles.
What does the future holds-
Technical textiles are greatly contributing to protective fabrics to improve people's safety in their various workstations. Protective technical fabrics assist to combat numerous conditions regarding high temperatures, burns, electric arc flash discharge, molten metal impacts, and metal sparks. In addition, it offers protection even in acidic environments such as petrochemical, gas plant, and refineries. All these aspects lead the technology to gain a tract in the field of protective clothing in the future.
The wide range of applications of technical textiles is increasing its demand. According to a report published by Allied Market Research, the global technical textile market is projected to reach $274.1 billion by 2027. The surge in demand for geotextile from the developing economies is majorly fueling the growth of the market. In addition, the increase in preference for non-woven technical fabrics is further augmenting market growth. Moreover, the industry is investing in new researches and development processes to enhance the recyclability of technical textiles and to expand its applications. Nevertheless, all these factors are anticipated to widen the growth prospects of the industry in the near future.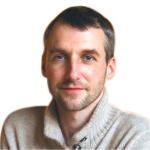 Alex Hillsberg
Chief editor of review team at FinancesOnline
Chief editor of review team at FinancesOnline Alex Hillsberg is an expert in the area of B2B and SaaS related products. He has worked for several B2B startups in the past and gathered a lot of first hand knowledge about the industry during that time.
PREVIOUS POST
Bio Succinic Acid: Unleasing Growth for Future
NEXT POST
New and efficient herbicides to strengthen the nourishment for the crops
Avenue: Entire Library membership of Allied Market Research Reports at your disposal
Avenue is an innovative subscription-based online report database.
Avail an online access to the entire library of syndicated reports on more than 2,000 niche industries and company profiles on more than 12,000 firms across 11 domains.
A cost-effective model tailored for entrepreneurs, investors, and students & researchers at universities.
Request customizations, suggest new reports, and avail analyst support as per your requirements.
Get an access to the library of reports at any time from any device and anywhere.
Related Post