RFID Readers to Renovate a Wide Range of Applications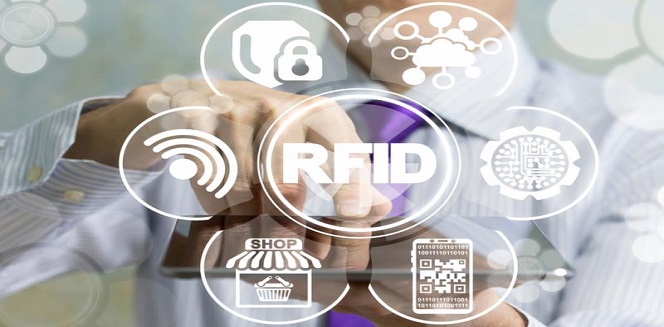 20 May
2020
Radiofrequency identification (RFID) has come out as a more reliable way over the barcode and magnetic strip. With the unique identification code and different values, RFID has gained the tract in various sectors including construction, chemical industry, retail, manufacturing, engineering, logistics, security authentication, aerospace, and other public sectors.
The RFID reading devices contain an RF module that acts as a receiver and transmitter of radio frequency signals to read the provided identification code. Later on, the waves collected by the reader gets converted into digital data to identify the data contained in the tags. Furthermore, the RFID tag does not follow a direct scanning procedure, nor does it require line-of-sight to a reader. However, the tag requires to be within the range of 3 to 300 feet for an RFID reader to be detected. Moreover, the many benefits of RFID technology make it more consistent to be used in different industries for various applications.
Here are some of the major advantages offered by RFID technology:
Cost-efficient and high productivity:
RFID applications systematize the process of data collection with greater accuracy and reliability. On the other hand, as compared to other manual methods, the process doesn't require much time for data collection. In addition, this technology is cost-efficient as well.
Better-quality for data collection:
The electronic data collection with the help of RFID eliminates the errors in data transcription. This makes RFID applications to capture the data rapidly and precisely, even on large numbers of substances.
Enhanced security:
RFID coupled with an access control system offers improved security for business purposes. With RFID tagging on assets and kinds of stuff, it becomes easier to identify the inventory shrinkage, this helps to keep a track on product faking.
Reduced processes:
Since RFID technology can be merged with other supply chain technologies or manufacturing procedures, the time required for product delivery and dispatch can be minimized.
Availability of accurate and up-to-date data:
The RFID applications capture real-time data accurately, which keeps an up-to-date data record. This provides precise management information for further management planning.
Owing to the benefits the technology has been widely adopted in various areas of applications. With better accuracy, robust security, and distant capturing feature RFID applications have come out as a reliable source. Moreover, the increasing adoption of technology has positively impacted the market across the world. According to a report published by Allied Market Research, the global RFID reader market is expected to reach $22.46 billion, with a CAGR of 9.8% by 2026. The rise in the adoption of RFID readers for a variety of applications, and helping businesses to track inventory and equipment are the two major factors driving the growth of the market. Moreover, with an increase in penetration of the RFID sensor in various applications, and further advancements in this technology are expected to draw a number of opportunities, and help the market grow exponentially.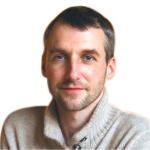 Alex Hillsberg
Chief editor of review team at FinancesOnline
Chief editor of review team at FinancesOnline Alex Hillsberg is an expert in the area of B2B and SaaS related products. He has worked for several B2B startups in the past and gathered a lot of first hand knowledge about the industry during that time.
PREVIOUS POST
"What's in STORE for Real Time Locating Systems?"
NEXT POST
Innovations to open up pathways for smart windows &enable energy efficiency
Avenue: Entire Library membership of Allied Market Research Reports at your disposal
Avenue is an innovative subscription-based online report database.
Avail an online access to the entire library of syndicated reports on more than 2,000 niche industries and company profiles on more than 12,000 firms across 11 domains.
A cost-effective model tailored for entrepreneurs, investors, and students & researchers at universities.
Request customizations, suggest new reports, and avail analyst support as per your requirements.
Get an access to the library of reports at any time from any device and anywhere.
Related Post