Innovations to open up pathways for smart windows &enable energy efficiency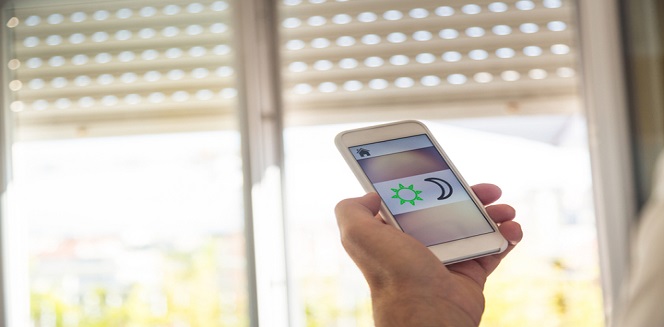 20 May
2020
Innovation has become a focal point with advancements in technology and new types of windows have been developed that are intelligent and provide various features. Researchers have been utilizing various materials to produce windows that reduce energy consumption as the world moves toward green solutions. Moreover, leading automakers have been developing innovative windows for cars and railways. Smart windows have been developed for household and automobile applications and the market is gaining momentum with innovative launches. According to the report published by Allied Market Research, the global smart windows market is expected to generate $8.97 billion by 2026. Smart glazing has gained enormous interest across the world.
Researchers from the University of Trás-os-Montes e Alto Douro developed smart windows from carbon dots that reduce energy consumption in buildings. The team created thenext generation of smart windows that would ensure energy efficiency inbuildings. These windows have been developed based ona non-Newtonian nanofluiddeveloped from carbon dots. Helena Gonçalves outlined that the striking feature of this material is that the nanofluidsynthesis is clean, simple, non-toxic, fast, and cheap. In addition, these materials are water-soluble, viscous, reusable, andeasy to spread.Researchers have tested this nanofluid on two types of smart devices and they offered self-healing properties.
One of the two devices was passive sun-actuated glass-based thermotropic system. Its performance can be improved with the surface plasmon resonance effect (SPRE). This concept can be utilized for windows of buildings where view obstruction is insignificant. The second device integrates independent electrochromic and thermotropicproperties. It can be operated manually; giving liberty to users to have a low glare or privacy by allowing sunlight when temperature exceeds around 30°C degree C. Users can control the window with the help of switch.
With technological advancements gripping every part of the car, windows are no exception. BMW iNext will feature automatic dimming windows. These will help in modulating the internal temperature of car along with providing privacy. The Intelligent Glass Control technology by Continental will be utilized by the automaker for car windows.Special films integrated into the glass offers dimming with a range of tint levels that varies based on requirements.Moreover, sensors are installed that can detect the position of the sun and adjust the tint levels of the car accordingly for keeping the car cool.
Riding on the wave of innovating windows for automobiles, Vision Systems has come up with itsmulti-zone dimmable window. These windows are designed to provide high optical quality and reliability.Shades that clutter the space, interrupt the view, and need maintenance can be eliminated. This technology is integrated into windows to enable passengers to change the opacity from transparent to dark for maintaining the required glare and heat. The technology also improves thermal, visual, and acoustic comfort for a better atmosphere. Moreover, privacy is enabled by blocking the view from inside the coach at certain locations. There is a control panel at each seat that is integrated with each temperature and light sensor. This enables smart windows to offer an enhanced atmosphere to passengers.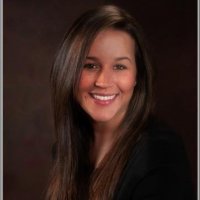 Jessica Hamelburg
PR & Marketing Professional at EquipNet, Inc.
Jessica Hamelburg is a content marketing coordinator and social media manager for a global industrial asset management company, EquipNet, Inc. Jessica holds a Bachelor's Degree in Communications and Public Relations from Suffolk University and offers many years of experience in various forms of writing. Some of her favorite hobbies include exploring new music, creative writing and spending time with her dogs.
PREVIOUS POST
"What's in STORE for Real Time Locating Systems?"
NEXT POST
Hearable: The Next-Big Thing In Wearable Technology That Is Set to Revolutionize Healthcare
Avenue: Entire Library membership of Allied Market Research Reports at your disposal
Avenue is an innovative subscription-based online report database.
Avail an online access to the entire library of syndicated reports on more than 2,000 niche industries and company profiles on more than 12,000 firms across 11 domains.
A cost-effective model tailored for entrepreneurs, investors, and students & researchers at universities.
Request customizations, suggest new reports, and avail analyst support as per your requirements.
Get an access to the library of reports at any time from any device and anywhere.
Related Post