Rise In R&D To Develop Timely Diagnosis Of Uveitis, Artificial Intelligence To Unlock Opportunities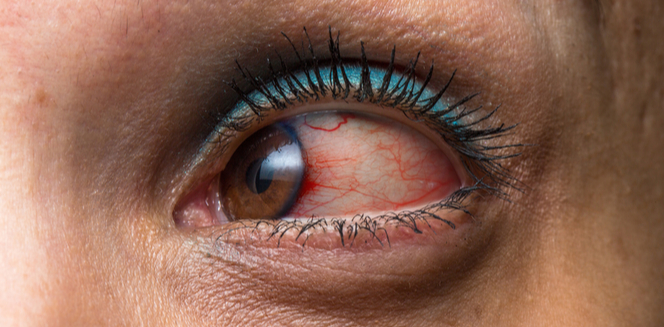 21 Jul
2020
Uveitis is an umbrella term that refers to a variety of eye conditions that severely affect the middle layer of the eye or uvea and tissues surrounding uvea. Such a condition can not only turn the eye red but also compromise the vision; not to mention, uveitis is extremely painful.
What can cause uveitis and what are common symptoms?
Around 50% of all uveitis cases, doctors fail to pinpoint the cause. The causes can vary significantly and it can trigger due to a variety of infections including fungal, viral, bacterial, or in some cases, it can cause due to parasitic infection. Thus, it is difficult to spot the culprit. Apart from this, in the aftermath of major surgery, patients can suffer from uveitis. Moreover, researches suggest that skin tattooing can also lead to uveitis.
Initially, the body's immune system fights the infection that may lead to uveitis. However, if it fails, patients show signs of uveitis, and such symptoms vary based on the type of inflammation. Usually, patients feel severe eye pain, cloudy vision, and light sensitivity and if you see such symptoms, you should consult an ophthalmologist immediately. The ophthalmologist may prescribe medicines that aim at countering the inflammation and preventing the possibility of vision loss. However, without a doctor's thorough inspection, one should not treat their eye with antibiotics or antiviral drugs.
Increase in R&D in treating uveitis
Uveitis is multifactorial and complex as it is associated with around 40 other disorders. What's more, it is the fifths major cause of blindness across the world. Uveitis is a serious eye ailment that may indicate underlying systemic diseases. Thus, the need for developing a viable treatment for uveitis has increased, and thus the investment in R&D. According to Allied Market Research, the global uveitis treatment market is anticipated to reach $687 million by 2026, registering a CAGR of 4.6% from 2019 to 2026. That's because of increased in potential drugs in pipeline and rise in healthcare expenditure across the world.
Ove the last few years, remarkable progress has made in treating noninfectious uveitis and various new drugs are in pipeline. However, even now, there is no definitive single test to differentiate infectious and noninfectious uveitis. Thus, the market players have huge opportunities in this area to develop a promising method to find out the cause of uveitis.  
Recently, Arctic Vision, a major biological company announced its $32 million Series A financing. This investment is aimed at the development and commercialization of innovative ophthalmology therapies in Asia, including finding an indication of uveitis. This investment is crucial for developing innovative therapy for uveitis patients as well as forming a management team that has extensive experience in ophthalmology.
With the investments in technology keeping in mind, several researchers use a computer-based algorithmic process to pinpoint the cause of uveitis. In addition, artificial intelligence (AI) and computer-assisted learning would help develop more accurate diagnostic criteria for the illness in the future. Currently, there are several types of research taking place to identify whether AI could be helpful to make a timely diagnosis of this rare disease. Although scientists have not come up with an affirmative answer yet, integration of AI is expected to open lucrative opportunities for the market players surely.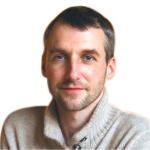 Alex Hillsberg
Chief editor of review team at FinancesOnline
Chief editor of review team at FinancesOnline Alex Hillsberg is an expert in the area of B2B and SaaS related products. He has worked for several B2B startups in the past and gathered a lot of first hand knowledge about the industry during that time.
PREVIOUS POST
Developments in Biomarkers Market Answer Diagnosis Concerns
NEXT POST
Bone Growth Stimulators to Witness a Hike in Adoption; Advanced Solutions to Prosper the Field
Related Post