Rising Health Concern Demands Digitization in Medical Management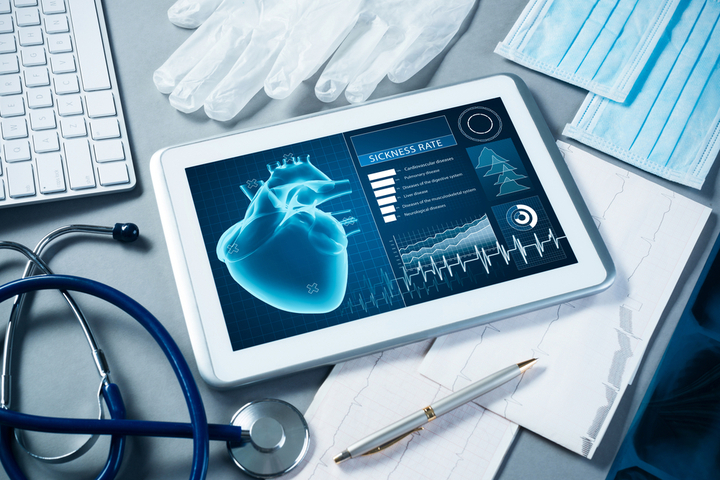 26 Feb
2022
The improved availability of affordable internet services and rising usage of digital service systems are leading to healthcare digitization. Growing fitness concerns, urgent necessity for routine and detailed self-tracking of health, and prevalence of several diseases arise the need for innovations smart digital health care products and systems. The outbreak of the Covid-19 pandemic is a big challenge for the healthcare industry at present. The healthcare industries faced difficulties to take care of a large number of infected patients in the hospitals, especially during the initial phase. Also, the threat of increasing cases of this contagious virus has made the industry prefer home isolation for patients with mild symptoms, thus minimizing the risks for non-infected patients and healthcare providers. Telehealth turns up to be sustainable and effective and is supporting the healthcare sector against the fight with Covid-19.
Healthcare facilities require a detailed data tracking network for value-based service and public health supervision, thus increasing demand for a digital solution. As a result, the healthcare IT sector is anticipated to experience an upward growth curve, further increasing competition in the healthcare IT industry. The market players bring forward innovative digital and electronic-based health products for effective healthcare services like remote patient monitoring. According to Allied Market Research, the global healthcare IT market is expected to grow at a significant CAGR 2021 to 2030.
With the advancements in medical research and technology, the health care providers recognize the need for healthcare data for the discovery of new medicines, tracking and controlling epidemics, public welfare, and data-driven decision making. The medical industry is having a rising demand for IoT and AI solutions and systems including patient portals and wearable for healthcare data collection. The market players are investing and funding various research and developmental programs for healthcare digitization. Lynx MD, Israeli based startup which developed an artificially intelligent healthcare data platform raised $12 million in seed funding. This platform provides a collaboration of clinical and operational data in the real world for better decision-making, without any security or privacy issues.
On the other hand, The Patient-Centered Outcomes Research Institute (PCORI) is investing a hefty amount for some specific researches which focus on issues like quitting smoking, dealing with depression and managing pain using mHealth and telehealth tools. PCORI is providing funding of $23.5 million for the 3 studies as mentioned below.
Get a detailed Insight on Healthcare IT Market
At Stanford University, researchers are received roughly $10.3 million to study the efficacy of a two-hour, cognitive behavioral therapy (CBT) session "Empowered Relief". This Empowered Relief is an online program for the treatment of chronic pain. Generally, it takes 8 CBT physical or virtual sessions for the treatment and requires almost 16 hours.        
Massachusetts General Hospital is conducting a study to verify the effectiveness of virtual yoga sessions to help patients suffering from mild to moderate depression against psychotherapy and medication. Researchers are receiving about $8.7 million for this study.
The researchers of the University of Florida got almost $4.5 million for research on a treatment to promote smoking cessation. This study will include m-health based treatment program iCanQuit and automatic financial rewards-based program Motiv8 to promote cessation.
The Covid-19 pandemic and its impact on the healthcare system have highlighted the need for innovations in the healthcare industry. The trend of health care digitization is growing, thus allowing developed integration of the system.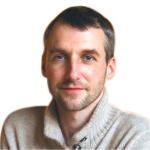 Alex Hillsberg
Chief editor of review team at FinancesOnline
Chief editor of review team at FinancesOnline Alex Hillsberg is an expert in the area of B2B and SaaS related products. He has worked for several B2B startups in the past and gathered a lot of first hand knowledge about the industry during that time.
PREVIOUS POST
Developments in Biomarkers Market Answer Diagnosis Concerns
NEXT POST
Understanding of Electrophysiology of the Heart
Avenue: Entire Library membership of Allied Market Research Reports at your disposal
Avenue is an innovative subscription-based online report database.
Avail an online access to the entire library of syndicated reports on more than 2,000 niche industries and company profiles on more than 12,000 firms across 11 domains.
A cost-effective model tailored for entrepreneurs, investors, and students & researchers at universities.
Request customizations, suggest new reports, and avail analyst support as per your requirements.
Get an access to the library of reports at any time from any device and anywhere.
Related Post