Skin Care is Important and Choosing Good Quality Skin Care Products Is Even More Important!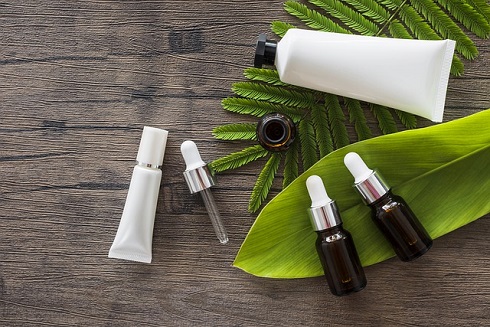 26 Nov
2020
Well, skin care can be defined as the practice by an individual to maintain his/her physical appearance with proper use of effective skin care products such as lotions, cream, and others.
And, when it comes to choosing skin care products, it's extremely important to opt for good, high-quality merchandises that are not only safe but effective as well. They may be designed for sensitive skin, or be particularly meant to treat specific issues. When they can enhance the appearance and quality of one's skin while safeguarding it from the ill-effects of pollutants and the sun, they can also impact the skin negatively. Thus, getting products from a brand with a trustworthy line of products would certainly be helpful. One can also become more confident about the quality of the product and may better be able to envisage how their skin will react to the same by trying a different product of the same category.
In the last few years, customized skin treatment has come to the fore and proven to be a perfect remedy for almost all types of skin disorders. When they help treat acnes while protecting the skin from further scarring and damage, they tend to control breakouts too. As they normally use highly concentrated ingredients, they are also quite effective in averting negative side effects like itchy skin and dry texture.
Products from good brands help enhance the elasticity of skin and prevent wrinkles. Improving the amount of collagen in the skin, these products aid in fighting wrinkles and heal skin pigmentations in the best possible way. Also, companies that sell skin care products should always ensure good and personalized skin care with long lasting results. After all, a good quality of epidermis can be attained only by good quality products and a company can reach the summit of success only through ensuring customer satisfaction to the fullest.
Followings are the guidelines a venture should always adhere to while launching a new skin care product in market-
Should contain high concentration of biological and marine extracts
Should have no artificial fragrances
Should bottle up top quality active ingredients
Should be suitable for allergy-prone skin
According to Allied Market Research, the Philippines skin care products market is anticipated to register a significant CAGR from 2021 to 2027. These products are easily available to its end users through a number of distribution channels including specialty stores, departmental chains, online shops, beauty salons, and many more. Most of the skin care products from the Philippines market not only promise to replenish moisturize in skin, but also rejuvenate the outer layer of the skin, thereby lessening the appearance of fine lines and helping individuals look younger. Rise in disposable income of people and growing inclination of Filipinos toward active and healthier lifestyle are the major factors driving the growth of the market in more than one way.
However, it's worth mentioning that the outbreak of Covid-19 impacted the personal care industry in Philippines negatively, as the supply chain was badly disrupted. But, as the lockdown has loosened off and the government body has come up with several relaxations on the existing rules & dictums, the market is projected to retrieve very soon.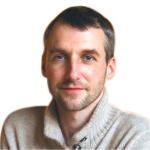 Alex Hillsberg
Chief editor of review team at FinancesOnline
Chief editor of review team at FinancesOnline Alex Hillsberg is an expert in the area of B2B and SaaS related products. He has worked for several B2B startups in the past and gathered a lot of first hand knowledge about the industry during that time.
PREVIOUS POST
Asia-Pacific becoming pillars for the growth of Global Baby Diapers Market
NEXT POST
Innovative & technologically advanced diabetic socks to become a blessing to prevent foot ulcers
Avenue: Entire Library membership of Allied Market Research Reports at your disposal
Avenue is an innovative subscription-based online report database.
Avail an online access to the entire library of syndicated reports on more than 2,000 niche industries and company profiles on more than 12,000 firms across 11 domains.
A cost-effective model tailored for entrepreneurs, investors, and students & researchers at universities.
Request customizations, suggest new reports, and avail analyst support as per your requirements.
Get an access to the library of reports at any time from any device and anywhere.
Related Post