Taiwanese Bubble Tea is gaining much popularity in the beverage industry!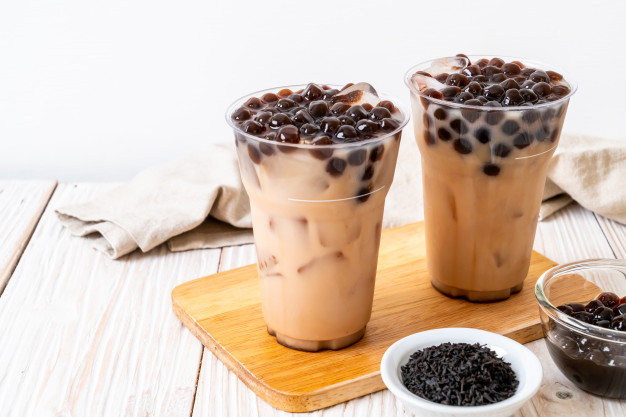 5 Aug
2021
Be a tea lover or not, exploring different choices and flavors of tea is still a delight. And the advent of bubble tea has boosted this concept even more. Bubble tea is growing out to be a buzz across the world. And this Taiwanese drink is undeniably attracting everyone becoming the recent favorite of food lovers.
Bubble tea is basically a non-carbonated and non-alcoholic cold tea beverage which is also recognized as Boba, Pearl tea, Milk Tea, Big Pearl, and the Bubble Drink. The bubble in the drink denotes the jelly-like round Tapioca balls that are added to the drink.
What is the History of Bubble Tea?
It is believed that bubble tea is originated in Taiwan in the 1980s, and since then it has become a craze. Enjoyed by the young professionals and students in the region, the drink started getting popular. With this, the market players and competitions started rising. It is also known that Liu Han Chie of Chun Shui Tang Tea House in Taichung was the one who experimented the beverage with cold milk and different flavors and tapioca bubbles. Furthermore, by 1990, bubble tea was popularized in various other regions including Australia, the US, Europe, and is introduced in regions including South Africa and India, a few years back.
Detailed market study: https://www.alliedmarketresearch.com/bubble-tea-market?utm_source=website&utm_medium=blog&utm_campaign=Gayatri_Gadhave
Is Bubble Tea healthy or unhealthy?
Bubble tea is mostly considered a healthy drink. However, the healthiness is still dependent on the additional flavors, ingredients, and amount of sugar that has been added to the bubble tea. Most stores use condensed milk and additional sugar which boosts the overall calories thereby pushing the beverage into the unhealthy realm. In brief, more natural more healthy. However, there are healthier ways such as avoiding too much-refined sugar and flavoring syrups that can make it a healthy refreshing beverage. Apart from that, the tapioca pearls used in the tea are full of various nutrients including vitamin K, protein, potassium, and calcium.
Blending the tea with some fresh fruits or different syrups and less sugar would provide an ecstatic experience. Moreover, with time, the market players have introduced an array of bubble tea. Following are a few of them-
Types of Bubble Tea
Fruit flavored teas: Since fruits are easily available everywhere, these fruit-flavored bubble tea is also one easily accessible. It is prepared using fruits such as strawberries, green apples, mangos, kiwis, and others.
Milk teas: Milk bubble teas are considered healthy. However, there are several milk alternatives available in the market which goes hand to hand, without sacrificing the taste and adding up more nutrition. For instance, condensed milk, soy milk, non-dairy creamer, almond milk, and coconut milk are healthy milk substitutes that blend well into bubble tea.
Hybrid bubble teas: An amazing combination of milk, fruits, and jellies is what makes the tea a hybrid one. This combination can also be considered as a dessert and can also be customized and enjoyed.
What are the perks of having bubble tea?
White, black, and green bubble tea has caffeine which is why it is popular for boosting energy. The sugar-less version of this beverage, which counts as a healthier version could therefore reboot your metabolism and energy. Apart from this, bubble tea is also considered for strengthening the immune system. For instance, one of the most popular flavors of bubble tea, green tea, is consists of a wide range of antioxidants including catechins and polyphenols. These can aid the immune system by preventing oxidative stress. Also, the combination of fresh fruits with the tea would also add some more vitamins thereby boosting the immune system. Bubble tea is also known for preventing free radicle damage. The polyphenols and epigallocatechin present in green bubble tea can have remarkable effects on the free radicals in the body. However, further research and studies are still required. The benefits, on the other hand, are completely dependent on your version of bubble tea. Normal bubble tea with high sugar and calories can lead to impeding the benefits.
The fondness among people for delicious and new beverages is one of the many reasons which would drive its demand in the future. According to a report published by Allied Market Research, the global bubble tea market is expected to hit $4.3 billion by 2027.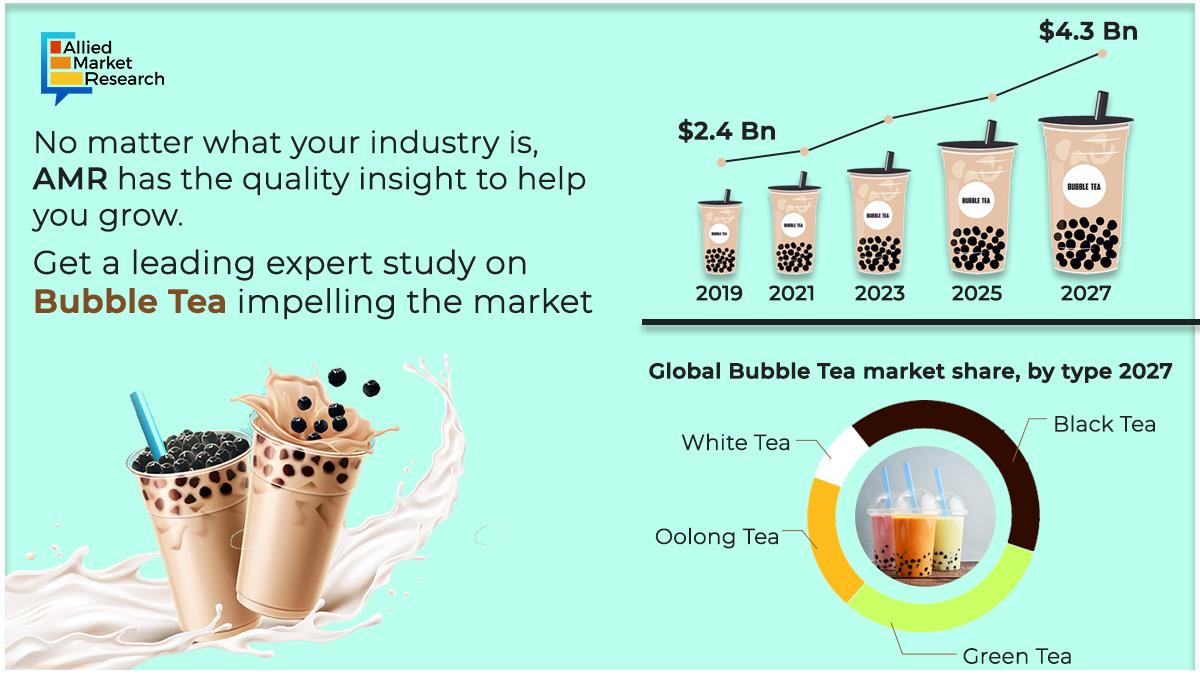 Conclusion-
Bubble tea is one of the delicious street beverage which is now becoming popular everywhere across the world. It is associated with various health benefits, given that the sugars, preservatives, and flavors should not be excessively used while composing one. Since, the demand for carbonated drinks is falling considerably, owing to the rise in health consciousness. People are appreciating the use of natural and healthy drinks. Furthermore, the experiments on bubble tea with various other beverages is also getting cherished. Moreover, the introduction of new flavors and tastes are also getting huge encouragement. People are highly getting interested in trying new types of food and beverages. Owing to which the demand for bubble tea may be magnified in the coming years. Nevertheless, with new experiments, undeniably, bubble tea is on the way to become the beverage sensation soon.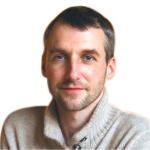 Alex Hillsberg
Chief editor of review team at FinancesOnline
Chief editor of review team at FinancesOnline Alex Hillsberg is an expert in the area of B2B and SaaS related products. He has worked for several B2B startups in the past and gathered a lot of first hand knowledge about the industry during that time.
PREVIOUS POST
Food Traceability Technology Market Shows Positive Signs for Investors
NEXT POST
Reasons Why the Trend of Having Cultured Meat Is All Set to Transform the Food Habits of Indviduals
Avenue: Entire Library membership of Allied Market Research Reports at your disposal
Avenue is an innovative subscription-based online report database.
Avail an online access to the entire library of syndicated reports on more than 2,000 niche industries and company profiles on more than 12,000 firms across 11 domains.
A cost-effective model tailored for entrepreneurs, investors, and students & researchers at universities.
Request customizations, suggest new reports, and avail analyst support as per your requirements.
Get an access to the library of reports at any time from any device and anywhere.
Related Post