Technological Advancements In Construction Drones To Pay The Way For Brighter Future Of Real Estate Sector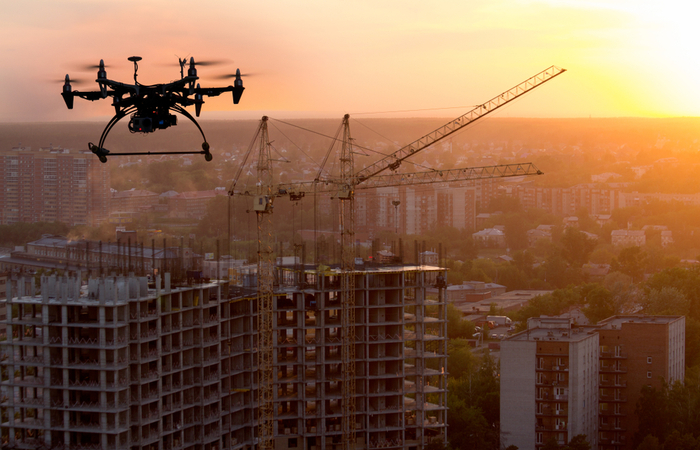 13 Jan
2021
Over the last few years, drones have become a vital tool in the military, last-mile delivery, and several other sectors. Although the use of drones involved proper training and complete information regarding risks and challenges, the demand for drones has been increasing in various sectors, especially the construction sector for mapping, hauling, and several other purposes.
According to Allied Market Research, the global construction drone market is projected to reach $11.96 billion by 2027, growing at a CAGR of 15.4% from 2020 to 2027. Rising population, rapid urbanization, and increase in government spending on infrastructure development drive the growth of the market.
Drones for surveying purposes
Before construction, surveying the land to be constructed is the most time-consuming task. However, land surveying using drones has made the task much easier. What's more, drones are now used to build structures, ensure the safety of the crew, and inspect job sites to know which are the incomplete parts of the construction.
New technologies such as construction drones offer an easier and less time-consuming way to gather data and imagery. Moreover, users can create 2D and 3D maps with the information gathered by drones without any errors as there is minimum human involvement. This helps developers, managers, and stakeholders to view the site in real-time and make further decisions quickly. More importantly, all of these tasks can be done without stepping on site.
The development in cameras, incorporation of advanced sensors, and even addition of X-ray vision have made construction drones smarter and more capable than ever.
Last year, Independent Construction and TraceAir launched a drone-powered Haul Router tool that helps the foremen to make more informed and data-driven decisions. Apart from that, ZM Interactive (ZMI), a leading drone provider recently release the next-generation of xFold drones. The new version is said to be able to lift up to 1,000 pounds and can switch among several rotor modes. In addition, the pilot could deploy robotic arms for the delivery of goods, which is essential in construction activities and 3D mapping.
Future of construction drones
Needless to say, the Covid-19 pandemic has dramatically shifted our lifestyle and spared no industry. We now know that the key to survival is to maintain distance and avoid public spaces. We learned the lessor the hard way.
However, the crisis has forced developers to use drones to make rapid adjustments to construction without compromising the health of any crew. Moreover, real-time data sharing is one of the advantages that construction drones that helped architect review the construction progress and enabled to explore the entire project. The next big thing in construction is remote optics, the emergence of 5G, and the use of lightweight drones that can haul more weight.
The advancements in technology have continuously proven a life-saving tool and construction drones are a suitable example. Although as the society evolves, new challenges would rise in front of developers, the technology of construction drones is bound to improve in the future and would become the very pillar on which the construction industry would stand.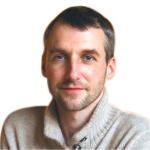 Alex Hillsberg
Chief editor of review team at FinancesOnline
Chief editor of review team at FinancesOnline Alex Hillsberg is an expert in the area of B2B and SaaS related products. He has worked for several B2B startups in the past and gathered a lot of first hand knowledge about the industry during that time.
PREVIOUS POST
Automation has a new meaning with Industrial Robotics
NEXT POST
Acquisitions, going public, and new products to raise the bar for residential real estate
Avenue: Entire Library membership of Allied Market Research Reports at your disposal
Avenue is an innovative subscription-based online report database.
Avail an online access to the entire library of syndicated reports on more than 2,000 niche industries and company profiles on more than 12,000 firms across 11 domains.
A cost-effective model tailored for entrepreneurs, investors, and students & researchers at universities.
Request customizations, suggest new reports, and avail analyst support as per your requirements.
Get an access to the library of reports at any time from any device and anywhere.
Related Post