The Basics of Surety : What You Need to Know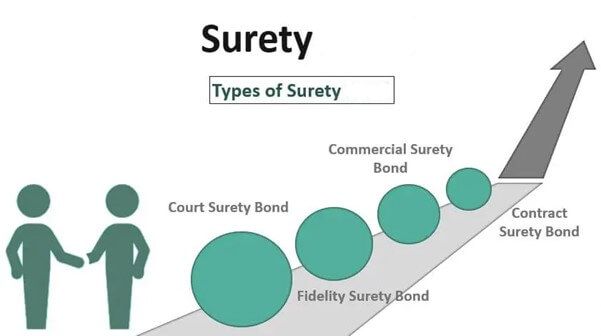 13 Mar
2023
The surety market is an integral part of the construction industry and plays a significant role in ensuring that projects are completed on time and within budget. Surety bonds act as a safeguard against financial loss due to contractor default or project failure. The market for surety bonds has seen significant growth over the years, driven by increasing construction activity across the globe. However, the COVID-19 pandemic has had a significant impact on the surety market, with the economic slowdown and supply chain disruptions affecting the construction industry. Allied Market Research predicts that the global surety market was valued at $16 billion in 2021 and is projected to hit $24.4 billion by 2031, growing at a CAGR of 4.4% from 2022 to 2031.
Key Market Dynamics:
The global surety market has witnessed significant growth in recent years, driven by factors such as increased construction activity, government initiatives for infrastructure development, and the rise in public-private partnerships. The surety market forecast report is segmented based on bond type, end-user, and region. By bond type, the market is divided into contract surety bonds, commercial surety bonds, fidelity surety bonds, and court surety bonds. By end-user, the market is classified into individuals and enterprises. By region, the market is analyzed across North America, Europe, Asia-Pacific, and LAMEA.
The surety market is highly competitive, with several players operating in it. Key players in the market include Crum & Forster, CNA Financial Corporation, American Financial Group, Inc., The Travelers Indemnity Company, Liberty Mutual Insurance Company, The Hartford, HCC Insurance Holdings, Inc., Chubb, AmTrust Financial Services, and IFIC Security Group. These players offer a range of products and services, including surety bonds, insurance, and risk management solutions.
Contract Surety Bond:
A contract surety bond is a type of bond that ensures contractors fulfill their contractual obligations. Construction projects can be complex, and contractors may not always complete their tasks as agreed. A contract surety bond protects the project owner and guarantees that the contractor will complete the project according to the contract terms. If the contractor fails to complete the project, the surety company will compensate the project owner for any financial losses incurred.
Commercial Surety Bond:
A commercial surety bond is a type of bond that guarantees compliance with various laws and regulations. These bonds may be required for licenses, permits, or other business activities. They provide financial protection to individuals and businesses in case of non-compliance by the bonded party. Commercial surety bonds are commonly used in industries such as healthcare, transportation, and finance.
Fidelity Surety Bond:
A fidelity surety bond is a type of bond that protects against losses resulting from fraudulent or dishonest acts committed by employees. These bonds are commonly used by businesses to protect against losses caused by employee theft, embezzlement, or fraud. Fidelity Surety Bonds provide financial protection to businesses and individuals who may be affected by such dishonest acts.
Court Surety Bond:
A court surety bond is a type of bond required by courts in legal proceedings. These bonds are used to ensure that individuals comply with court orders, such as the payment of fines, the completion of legal actions, or the fulfillment of legal obligations.
The Importance of the Surety Market
The surety market plays a crucial role in protecting businesses and individuals from financial losses resulting from various types of risks. Surety bonds provide a level of financial security that traditional insurance policies do not offer. They offer a guarantee of performance or payment, ensuring that contractual obligations are met and legal obligations are fulfilled.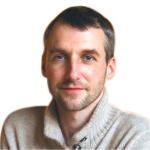 Alex Hillsberg
Chief editor of review team at FinancesOnline
Chief editor of review team at FinancesOnline Alex Hillsberg is an expert in the area of B2B and SaaS related products. He has worked for several B2B startups in the past and gathered a lot of first hand knowledge about the industry during that time.
Avenue: Entire Library membership of Allied Market Research Reports at your disposal
Avenue is an innovative subscription-based online report database.
Avail an online access to the entire library of syndicated reports on more than 2,000 niche industries and company profiles on more than 12,000 firms across 11 domains.
A cost-effective model tailored for entrepreneurs, investors, and students & researchers at universities.
Request customizations, suggest new reports, and avail analyst support as per your requirements.
Get an access to the library of reports at any time from any device and anywhere.
Related Post