Card-less Future of the World ATM Market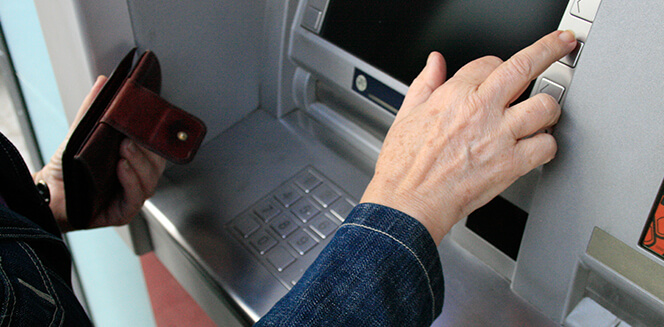 1 Mar
2016
Automated teller machines of initial times were a luxury a few decades back. Sparsely located and specifically dedicated to extracting cash. Over the time, global populations were caught in the trend. As the banks around the world grew in size, so did the numbers of ATMs devoted to customer service. Those machines were more of cash dispensers that relieved people of long waiting queues and hours in banks.
When banks acknowledged the tremendous growth in net productivity and ease of customer handling, they began wondering of additional purposes that a programmed standalone device could perform. Soon enough the machines upgraded from cash vendors to cash/cheque deposit stations.
With certain safety upgrades in design, and the ability to establish remote connection over the internet, ATMs were suitable to be installed at secluded regions across global geographies. While developing nations are trying to cope with scalability issues, developed states are looking beyond the present structure and into the future of world ATM market.
Present day smart ATM installations in market
Much like every other electronic device out there in the market, ATMs tend to grow smarter with technical advancements around the world. Present day installations are equipped with touch-enabled display screens that help consumers personalize their user experience. Connection with third party financial institutions provide the opportunity to share account funds with people and organizations. Also, cash can be redirected to pay consumer bills, and recharge recurrent services. The best of all facilities, is the provision for remote handling of the account, which increases output efficiency for huge financial institutions.
Along the lane, software applications in smartphones concentrated upon their usability in securing financial transactions. App enabled features such as biometric recognition, helped add another layer of security of consumer's choice.
Wireless communication technology in ATM market
Current operational practice in automated teller machines, cards with account data stored in magnetic strips are used to feed account identity into the system. However, more recently, the concept of contactless communication in ATMs has gathered attention from banks and consumers alike. Developers of such ATMs suggest the possibility of storing all data in the form of QR code, or in radio-frequency identification and near-field communication devices.
Irving, a recent outcome from Diebold, has the facility to extract account information from either saved QR codes, or NFC and RFID embeds installed in consumer smartphones by financial institutions themselves. It also is equipped with biometric recognition facility to quickly process transactions.
Risks and prospects for ATM market
When one single device contains all critical information and is connected over internet for access from multiple nodes, security threats are automatically added to the picture. First point of risk is the loss of device, or mishandling by anyone other than rightful owner. Cyber-attack is another point of threat for financial institutions opting for these facilities. Hence, security concerns need to be minutely attended to before full-fledged employment of smart automatic teller machines connected over worldwide web.
The world ATM market is to experience unbound growth during the present decade. A report published by Allied Market Research, on "World ATM Market Opportunities and Forecasts, 2014 – 2020", provides an in-depth analysis of the existing market for automated teller machines around the globe. The key drivers and limitations of industry have been highlighted, in order to outline the opportunity segments for business stakeholders.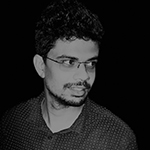 Akhilesh Prabhugaonkar
Author's Bio- Akhilesh Prabhugaonkar holds a bachelor's degree in Electronics Engineering from the reputed Vishwakarma Institute of Technology. He has a special interest in the fields of forensics, world history, international relations and foreign policy, sports, agriculture, astronomy, security, and oceanography. An ardent bibliophile and melophile, Akhilesh loves to write on topics of his interest and various other societal issues. This love for writing made him enter the professional world of content writing and pursue his career in this direction.
PREVIOUS POST
Smart ATMs Pushing the growth of global ATM Market
NEXT POST
Why Should You Buy a Good Health Insurance at Your Early Age?
Avenue: Entire Library membership of Allied Market Research Reports at your disposal
Avenue is an innovative subscription-based online report database.
Avail an online access to the entire library of syndicated reports on more than 2,000 niche industries and company profiles on more than 12,000 firms across 11 domains.
A cost-effective model tailored for entrepreneurs, investors, and students & researchers at universities.
Request customizations, suggest new reports, and avail analyst support as per your requirements.
Get an access to the library of reports at any time from any device and anywhere.
Related Post