Technology innovations in ATMs to mark the rise of new dawn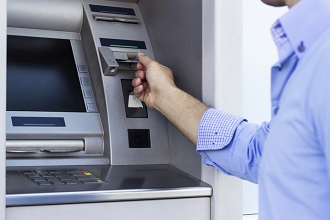 15 Oct
2019
Convenience was at the focal point of the emergence of ATM centers. Now, the technology has made advancements and the face of ATM has been changed drastically. With emergence of technologies including facial recognition and remittances, market players have made huge leaps and marked the rise of new dawn in the global industry. Innovative technologies have been launched by market players in order to provide convenience and flexibility to customers. The ATM industry is booming with new technologies. According to the research firm Allied Market Research, the global ATM market is expected to reach $21.9 billion by the end of 2020, and experience significant growth in the next five years.
Innovative technologies have been developed by market players operating in the ATM industry and one of the novel steps is inclusion of facial recognition. NEC Corporation announced the development of ATMs equipped with facial recognition engine. The company will begin the deployment of these ATMs and replacement of old machines. Considering the advancements in biometrics, artificial intelligence (AI), internet of things (IoT), and other technologies, this next-generation ATM contains facial recognition for verification of identities and settlements of QR codes. It also utilizes IoT and AI for prediction of cash demand with precision along with detection of component failures for assisting in streamlining of ATM operations. The ATMs utilize NeoFace, the core technology of Bio-Idiom. The biometric identification technology provides rapid and secure mechanism of identity verification. Customers get a QR code that is formed on the basis of personal information mentioned from PCs and smartphones. There are records of facial images, QR code, and identification documents in camera and this camera confirms identities. NEC in collaboration with Seven Bank will offer secure lifestyle infrastructure through ATMs. The emergence of FinTech led to creation of financial services and enhancing operational efficiency of financial institution, banks, and others.
Various innovations have been introduced with the emergence of new technologies and solutions have been found to overcome challenges. Poni and Ria Money Transfer have collaborated to offer access to cash to its beneficiaries with zero-fee, ATM payout solution of Poni. For utilizing this solution, beneficiaries need to buy and register a Poni Cash Card. With this card, beneficiaries can access nearly 50,000 ATMs across Mexico.
Ria Money Transfer, a leading market player in the global remittances market, provides advantage of this technology to its customers with convenience of cash pickup. Juan Bianchi, CEO of Ria Money Transfer, outlined that the partnership with Poni helps in leveraging their technology to enable its customers convenience of cashing out remittances from any ATM in Mexico. Gricha Raether, the Country Manager at Poni Mexico, highlighted that its objective is to give its clients an easier and convenient way to access their money, especially for the people whose livelihood is heavily dependent on remittances. Users do not need to enroll for traditional banking. They can acquire the Poni Cash Card that offers access to the ATMs in nearly 6,000 retailers across Mexico. They only need to pay a one-time fee of $10 Mexican pesos.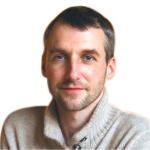 Alex Hillsberg
Chief editor of review team at FinancesOnline
Chief editor of review team at FinancesOnline Alex Hillsberg is an expert in the area of B2B and SaaS related products. He has worked for several B2B startups in the past and gathered a lot of first hand knowledge about the industry during that time.
PREVIOUS POST
Smart ATMs Pushing the growth of global ATM Market
NEXT POST
Investments & partnership to become a boon to enhanced capabilities of cyber insurance
Related Post