Smart ATMs Pushing the growth of global ATM Market
Allied Market Research publishes a report titled "Global ATM Market - Size, Industry Analysis, Trends, Opportunities, Growth and Forecast, 2013-2020." The report analyzed the overall market that would help the global investors in understanding the market dynamics. The report forecast the global ATM market to attain a market value of $21.9 billion by 2020 with a CAGR of 7.6% 2014-2020.
In the year 2013, the ATM transactions in North America was around ~68,000 million. However, ATM market is still developing in other parts such as Asia Pacific. China's ATM market have tripled to 339,000 in the year 2011 from 130,000 in the year 2007. The varied offerings and services in financial trades are the two major factors driving the growth of global ATM market.
Factors such as online frauds, network connectivity issues and thefts are impeding the growth of the overall ATM market. With increasing adoption of solar powered ATM, the overall operational cost is climbing down. The market of ATM, as per Reserve Bank of India is growing rapidly in developing countries; while as per Federal Reserve systems, the market for ATM has attained maturity in developed nations.
24*7 ATM accessibility and its extensive geographical reach have given banks a raised platform to promote their businesses. Brown label ATM reduces the operational cost as it allows bank to focus only on network connectivity and cash management; while the lease and hardware issues are taken care by third party vendors.
The launch of white label ATM's in developing countries would fuel the ATM market in the region. Tata Communications Payment Solutions Limited has introduced white label ATM called as 'Indicash' to enhance the banking services for customers. IADs ATM share in North America is more than 50%; while in Asia Pacific, LAMEA and Western Europe it has 12% market share. While label ATM market is expected to register a CAGR of 11.3% during 214-2020. Smart ATM market is forecast to grow the fastest during the estimated period. The emerging markets; especially Asia Pacific is expected to be an attractive investment for the global players.
Key global players analyzed in the report are
Diebold Incorporation
NCR Corporation
Fujitsu, Wincor Nixdorf
Euronet Worldwide Incorporation
Triton Systems of Delaware LLC
GRG Banking, Nautilus Hyosung
Hitachi Omron Terminal Solutions
Hess Cash Systems GmbH and Co.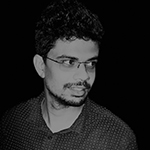 Akhilesh Prabhugaonkar
Author's Bio- Akhilesh Prabhugaonkar holds a bachelor's degree in Electronics Engineering from the reputed Vishwakarma Institute of Technology. He has a special interest in the fields of forensics, world history, international relations and foreign policy, sports, agriculture, astronomy, security, and oceanography. An ardent bibliophile and melophile, Akhilesh loves to write on topics of his interest and various other societal issues. This love for writing made him enter the professional world of content writing and pursue his career in this direction.
Avenue: Entire Library membership of Allied Market Research Reports at your disposal
Avenue is an innovative subscription-based online report database.
Avail an online access to the entire library of syndicated reports on more than 2,000 niche industries and company profiles on more than 12,000 firms across 11 domains.
A cost-effective model tailored for entrepreneurs, investors, and students & researchers at universities.
Request customizations, suggest new reports, and avail analyst support as per your requirements.
Get an access to the library of reports at any time from any device and anywhere.
Related Post