Untangle AV Cables to Enhance the use of Smart Devices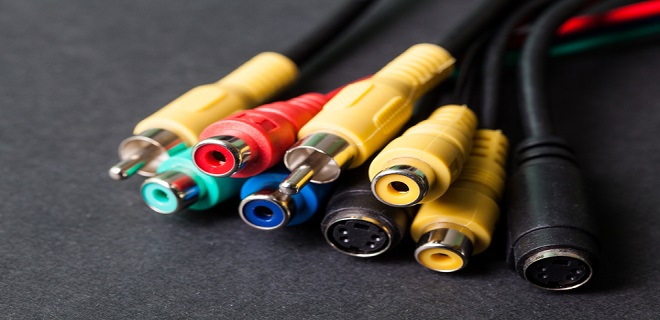 22 Nov
2019
Remember those red, yellow, and white-colored wire attachments we used to fix while connecting video games with TV monitors? Or data cables that we use for transferring media from smartphones to laptops? Loud music that makes you feel the complete essence of the song via phones connected to speakers?
The questions are as tangling as those connecting wires are! However, in terms of technology, we call these wires as AV cable. These AV cables are used to connect video sources to TVs and monitors. Audio Visual tools have become essential for residential purposes, especially for safety and entertainment. The growing uses of audio and visual conferencing equipment including media streaming encoders, remote diagnostic tools, CCTVs, and other smart devices for various purposes pushed the developments and enhancements in the market. On the other hand, the growing technology is mounting the adoption of multimedia equipment in households that have propelled the use of AV cables. According to the report by Allied Market Research, the global AV cable for the residential market is growing at a significant CAGR. Rising demands for UHD televisions and increased use of miniature media devices are some of the major trends driving the growth. Moreover, the increasing IoT devices with various types of connecting options has led to developing a variety of AV cables. Following are some of the commonly used AV cables:
Video Graphics Array (VGA): VGA is one of the eldest connection ethics, which still carries that same significance in the area of computing equipment. It is broadly used for TVs and computer monitors, laptops, and video cards.
Radio Corporation of America (RCA): RCA is three cables adjoint together with red, white and yellow color, that transmits analog audio, digital audio, component analog video, and composite analog video. The cable can be used to connect devices such as television, DVD players, VCRs, speakers, cable boxes, and gaming consoles.
Digital Visual Interface (DVI): It is a video interface used for transmitting digital video content in computers, monitors, and projectors. However, it doesn't support audio transmission and another cable is required to connect it through HDMI port.
High Definition Media Input (HDMI): This is one of the most successful digital audio and video interfaces for newer computer monitors, digital and HDTVs, Blu-ray players, and Apple TV and other new computers and video cards and devices.
At the end, leisure is all that we seek in this busy lifestyle and no doubt technology has provided enough ease. The growing advancements in smart devices have advanced the generation as well. On the other hand, AV cables have enhanced the use of multimedia by connecting various devices. However, there have been various replacements and advancements occurred to bring a perfect solution of transmitting data without decreasing quality. Though every AV cable carries its importance, however, HDMI cable has been quite more successful these days. It is very easy to connect and can be used in almost all devices. Furthermore, this is pretty evident that multimedia and smart devices will be more advanced with technology in the coming years. This will eventually modify the uses of AV cables as well.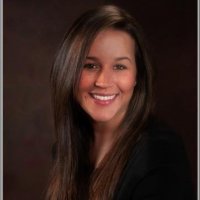 Jessica Hamelburg
PR & Marketing Professional at EquipNet, Inc.
Jessica Hamelburg is a content marketing coordinator and social media manager for a global industrial asset management company, EquipNet, Inc. Jessica holds a Bachelor's Degree in Communications and Public Relations from Suffolk University and offers many years of experience in various forms of writing. Some of her favorite hobbies include exploring new music, creative writing and spending time with her dogs.
PREVIOUS POST
"What's in STORE for Real Time Locating Systems?"
NEXT POST
New flat panel displays to ease up interaction and enable efficient meetings
Avenue: Entire Library membership of Allied Market Research Reports at your disposal
Avenue is an innovative subscription-based online report database.
Avail an online access to the entire library of syndicated reports on more than 2,000 niche industries and company profiles on more than 12,000 firms across 11 domains.
A cost-effective model tailored for entrepreneurs, investors, and students & researchers at universities.
Request customizations, suggest new reports, and avail analyst support as per your requirements.
Get an access to the library of reports at any time from any device and anywhere.
Related Post