New flat panel displays to ease up interaction and enable efficient meetings
22 Nov
2019
Launch of new products with advanced and innovative features is one of the major strategies adopted by market players. This helps in attracting new consumers and catering to their needs. Moreover, they have designed products based on particular applications. Christie launched a new flat panel displays of 55-inches equipped with 0.44mm and combined 0.88 mm of narrow bezels. They offer 4k resolutions along with delivering 60Hz of output frequency. This Extreme Series offer convenience for military and government applications, visual labs, and utility & other mission critical control rooms. Moreover, they can be utilized for advanced performance and video wall optimization. The FHD554-XZ-H and HR models contains HDMI 2.0 ports and HDCP 2.2 connectivity. John Dixon, the Senior Product Manager at Christie, commented that these models contain the latest generation of tiled LCD technology. It is the next evolution to the combined bezel and platform that enhances tiled LCD performance. Moreover, it has better optical properties and mechanical robustness. He opined that consumers from control room and digital signage industry would appreciate how small the bezel is.  
Following the trend of launching new products, AG Neovo released the IFP-Series of 4K interactive flat panel display named Meetboard. It is made available in two sizes, 65-inch and 75-inch. This product would eliminate the requirement for whiteboards and projectors. It also eliminates the need for installation for additional software. The company aims to make meetings hassle-free, easy, and efficient. It is equipped with wireless mirroring capabilities, which makes the space of meeting room clutter- and distraction-free. Along with the board, the company offers an interactive whiteboard app. Participants will be able to put images on intuitive interface and draw on the screen with styluses.
This interactive display enables wireless collaboration through Screenshare Pro app. This app provides collaboration with remote control and device mirroring with the help of individual devices. With availability of app on Android, macOS, and Windows, all participants can get involved without obstacles. In addition, its 20-point touch capability provides support to different participants to use styluses to draw and annotate. This helps in mind mapping and brainstorming along with making the process as intuitive as utilizing a whiteboard. It offers an entire computing solution for media playback and annotation without requirement of a PC. Kaien Yang, the Product Manager, outlined that meetings can be conducted with minimal setup and ideas can be expressed on the board in bright and crisp way. Moreover, sharing of ideas and files will be as easy as sharing the code.   
As the trend of new products continue, there have been significant research and development activities going across the world. The demand for application-specific displays is growing considerably. In addition, users have been demanding interactive touch screen displays for efficient meetings and other purposes. According to the report published by Allied Market Research, the global flat panel display market is expected to reach $189.60 billion by 2026. Market players have been following the trends and keeping a check on changing consumer requirements.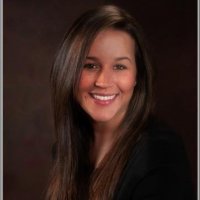 Jessica Hamelburg
PR & Marketing Professional at EquipNet, Inc.
Jessica Hamelburg is a content marketing coordinator and social media manager for a global industrial asset management company, EquipNet, Inc. Jessica holds a Bachelor's Degree in Communications and Public Relations from Suffolk University and offers many years of experience in various forms of writing. Some of her favorite hobbies include exploring new music, creative writing and spending time with her dogs.
PREVIOUS POST
"What's in STORE for Real Time Locating Systems?"
NEXT POST
Millimeter Wave Radar Technology Has Now Come to the Fore- Explore Why?
Related Post