Vaccination campaigns and novel cancer vaccines to safeguard against its disaster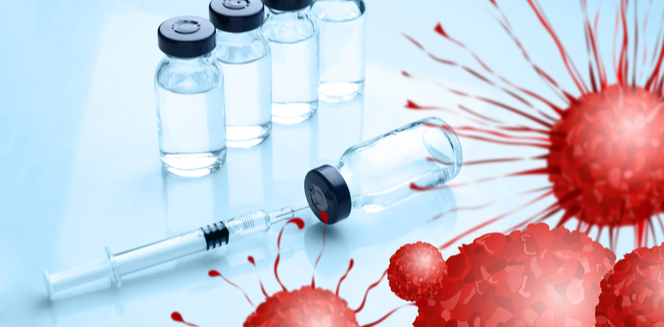 19 Nov
2019
Vaccination is vital for safeguarding against hazardous diseases. However, when it comes to cancer vaccinations, it differs from traditional vaccines that intends to prevent the disease directly. Yet, some cancer vaccines are important for the prevention of various cancers and treatments of others. The advancements are leading to develop vaccinations for several other diseases including specialized forms of cancer.
A bitter truth is that there are no universal medicines developed to cure cancer. However, researchers are behind new experiments to get a breakthrough vaccine to prevent cancer directly. On the other hand, the government funding for the development of cancer vaccination and the launch and approval of new cancer vaccines have given a ray of hope to a get strong results. According to a report published by Allied Market Research, the global cancer vaccines market is expected to garner $12.81 billion by 2023. Recently, a biotechnology company proposed a vaccine for skin, lungs and ovaries cancer. Ervaxx organized series A round to develop cancer vaccines and cell therapies. On the other hand, the government in Kenya has systematized a campaign for vaccination against cervical cancer. Following are some of the initiatives taken to fight against cancer:
Ervaxx's vaccination and therapies to detect antigen:
New vaccines for specialized cancer treatments and cell therapies are on their way to be developed. In recent years, various biotech and pharma companies have stepped ahead with newly invented medicines and therapies. One of the U.K. based biotechnology company Ervaxx, has been funded by SV health investors, a healthcare and life sciences venture firm and an unrevealed pharma company to develop cancer vaccinations, in its first round financing. The financed money will be used for the preclinical development of vaccinations for ovarian, skin, and lung cancers. Additionally, the money will also be funded to advance preclinical T-cell immunotherapies for modifying the T-cell receptor. The company focuses to develop cell therapies and vaccines to target 98% of the genome that does not express healthy and known proteins. The unknown proteins are known to be dark antigens, which are mostly found in cancer cells. These antigens target cancer immunotherapies. Furthermore, the cancer vaccines will target leftover viral genes in the genome from earlier infections by retroviruses. The company specified that the dark antigens could affect the immune system more than the currently used tumor antigens, as dark antigens are seen to be more foreign. On the other hand, similar antigens are expressed in several tumors in different patients, avoiding the need for personalized treatments using in and off-the-shelf manner of treatment. Moreover, the immunotherapy program is in its infancy and will involve preparing tumor busting immune T-cells with T-cell receptor proteins that would help to identify the tumors expressing dark antigens.
Kenyan government to organize a campaign for vaccination against cervical cancer:
Other than developments and researches, the governments are marching towards providing vaccinations and spreading awareness in several regions. Recently, the Kenyan government has launched a campaign for women against cervical cancer. The campaign will target nearly 800,000 girls over the age of 10 years who have been administered with two doses of Human Papillomavirus (HPV). The campaign was supervised under Sicily Kariuki, the Health Minister of Kenya. Sicily specified that this vaccination will help protect hundreds and thousands of lives against cancer. According to the World Health Organization (WHO), after infectious and cardiovascular diseases, cervical cancer is the leading cause of death in women. She further added that the vaccine will defend the children and adults against diseases, and prevent lifelong disabilities. The immunization plan will be in association with the ministry of education and development partners including UNICEF and WHO. Moreover, the vaccination will be provided by both, private and public sectors.
The word cancer itself alarms a red alert in our brain. Cancer cells are powerful enough to suppress the immune system, however, the researchers have involved adjuvants to fix this problem. Other than this, several other experiments have shown a ray of positivity with successful results. Moreover, scientists with such experiments and results are working to come up with a cure against cancer.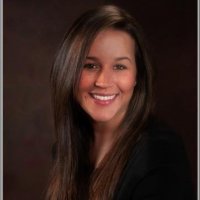 Jessica Hamelburg
PR & Marketing Professional at EquipNet, Inc.
Jessica Hamelburg is a content marketing coordinator and social media manager for a global industrial asset management company, EquipNet, Inc. Jessica holds a Bachelor's Degree in Communications and Public Relations from Suffolk University and offers many years of experience in various forms of writing. Some of her favorite hobbies include exploring new music, creative writing and spending time with her dogs.
PREVIOUS POST
Developments in Biomarkers Market Answer Diagnosis Concerns
NEXT POST
New R&D activities to present game-changing opportunities in forensic technology
Related Post