Various Forms of Mosquito Repellent Paints – Explore the Production Process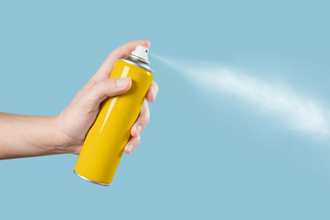 26 Nov
2021
Mosquito repellents are products that are used to make unpleasant or unattractive surfaces to mosquitos. These are available in various forms such as aerosols, powder, pumps, creams, lotion, oil, and others. Aerosols are the most common form for mosquito repellents. These are composed of ethanol or propanol with a propellant and various other ingredients. Mosquito repellents in the form of lotions or creams, on the other hand, includes water, surfactants, fatty alcohol, fragrance, and other emollients in its composition. Mosquito repellents products that are used as a paint for buildings are known as mosquito repellents paints.
Traditionally, citronella oil, an herbal extract derived from an Asian grass named citronella plant, was used in mosquito repellents. But there were few characteristics that limited its effectiveness as a repellent. It was extremely volatile and used to evaporate quickly from the surface to which it was applied. After that scientists discovered many more repellents such as dimethyl phthalate, Indalone, Rutgers 612 and others. At present, the most widely used active element for mosquito repellents is DEET (n- n- diethylnetatoluamide). DEET is an isolated and purified compound that is formed when m- toluic acid reacts with thionyl chloride followed by a reaction with diethyl amine.
The manufacturing process of mosquito repellents consists of two steps, i.e. compounding and filling. Compounding step includes mixing of various raw materials in large tanks. This step needs special precautions as some of the materials are flammable and can be explode. The filling step includes a set of machines in order to add all the components by a belt system. Once, the finished product is derived, it is then tested to ensure its safety for use, consistency from run to run, effectiveness for long period of time. Even before the production process and during the manufacturing process, few tests like pH, specific gravity, and moisture content is done.
According to a report published by Allied Market Research, the global mosquito repellent paints market size is registered to reach $544.7 million with a considerable CAGR from 2020 to 2027. Rise in temperature due to global warming has increased the population of mosquitos, which in turn, has boosted the demand for mosquito repellents paints across the world. These are applied on the interior walls of residential and commercial buildings for self-cleaning in dwelling places and for becoming a breeding zone.
However, the emergence of the COVID-19 pandemic resulted to global lockdown and temporary closure to manufacturing facilities of mosquito repellent paints. In addition, the market was hampered due to improper raw material transportation and low presence of labor. At the same time, owing to rise in people's awareness toward health during the pandemic augmented the growth of the market to an extent.  Thus, the pandemic has had a mixed impact on the market.
Furthermore, with the government support, excess cash, and favorable bank load policies, the key market players are rapidly investing and innovating conventional mosquito repellent products from natural sources that are eco-friendly in nature. This sequentially is expected to offer lucrative opportunities to the growth of the market across the globe, especially in developing countries.
Request for Sample Report: https://www.alliedmarketresearch.com/request-sample/14101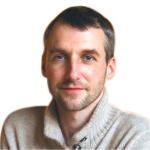 Alex Hillsberg
Chief editor of review team at FinancesOnline
Chief editor of review team at FinancesOnline Alex Hillsberg is an expert in the area of B2B and SaaS related products. He has worked for several B2B startups in the past and gathered a lot of first hand knowledge about the industry during that time.
PREVIOUS POST
Bio Succinic Acid: Unleasing Growth for Future
NEXT POST
Demand For Basic Chemicals To Witness Dramatic Surge: Focus Toward Use Of Renewable Resources
Avenue: Entire Library membership of Allied Market Research Reports at your disposal
Avenue is an innovative subscription-based online report database.
Avail an online access to the entire library of syndicated reports on more than 2,000 niche industries and company profiles on more than 12,000 firms across 11 domains.
A cost-effective model tailored for entrepreneurs, investors, and students & researchers at universities.
Request customizations, suggest new reports, and avail analyst support as per your requirements.
Get an access to the library of reports at any time from any device and anywhere.
Related Post