What is syntheitic spider silks and what are their prime application areas?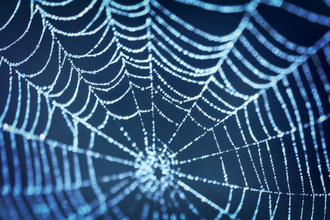 20 Jan
2022
Spiders always have been fascinating creatures for us. From using them to create comic book superheroes to using them as biodegradable alternatives to glue, spiders are nature's most useful creatures.
Among the many biodegradables and biocompatible materials, spider silk has gained a lot of traction over the last few years. The spider silk woven in a huge quantity can be as strong as steel and as flexible as a guitar string.
However, spider silk is tough to produce on a larger scale. Collecting spiders from nature and milking silk from them is an inefficient process as they make only a small about of silk, which is not enough for manufacturing one dress. However, researchers have found a new way to produce spider silk to meet their increasing demand.
What is synthetic spider silk?
Spider silk consists of protein fibers that are secreted by glands in the rear part of spiders. The liquid protein that passes through the spinnerets is the prime raw material of silk. The protein becomes dry after it passes through the spider's body and forms a thread.
The spider silk has some unique properties including super strength and high flexibility. Moreover, it can be stretched multiple times its length before it breaks. Thus, replicating spider silk in laboratories has been one of the major obsessions of scientists for years. Now, researchers have found a way to create spider silk synthetically that mimics its properties, strength, and energy-absorbing capacity. Synthetic spider silk can be used for improving the strength of products such as bike helmets, bulletproof jackets, and parachutes. Moreover, it is extremely biodegradable as it consists of 98% water.
According to Allied Market Research, the global synthetic spider silk market is expected to reach $7.02 billion by 2030, growing at a CAGR of 19.4% from 2021 to 2030. Increase in demand for textile products from defense, healthcare, and automotive applications drives the market growth.
Application of synthetic spider silk
For centuries, mankind has used spider silk to make fishnets, fishing lines, and bags. However, challenges in gathering spider silk from their natural habitat encouraged researchers to find an artificial way to produce spider silk. The potential use of synthetic spider silk is still a new era. However, some of the prime applications are mentioned below.
Textile
Silk collected from silkworms is widely popular. However, it has some disadvantages including degradation after heavy use, wrinkling, low water resiliency, and yellowing after UV radiation. On the other hand, synthetic spider silk offers superior strength and overcomes the shortcoming of silkworm silk.
Superlenses
Due to transparency and the ability to focus light, synthetic spider fibers are useful for imaging applications and developing superlenses for optical instruments. It is observed that when a laser is shone on such superlenses, they can observe microstructures including germs, viruses, or structures inside cells. In the future, they can be used to view how virus can infiltrate and cause damages to the human cell.
Robotic muscle
Silkworm silk is sensitive to humidity. However, synthetic spider silks twist and contract in response to moisture, offering a strong force, which makes it an ideal material for manufacturing artificial muscles, microactuators, and biosensors.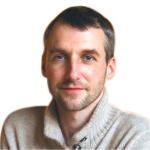 Alex Hillsberg
Chief editor of review team at FinancesOnline
Chief editor of review team at FinancesOnline Alex Hillsberg is an expert in the area of B2B and SaaS related products. He has worked for several B2B startups in the past and gathered a lot of first hand knowledge about the industry during that time.
PREVIOUS POST
Bio Succinic Acid: Unleasing Growth for Future
NEXT POST
The Latest Technological Advancements in the Wastewater Treatment Equipment Market Will Be Economical to Various Global Brands
Avenue: Entire Library membership of Allied Market Research Reports at your disposal
Avenue is an innovative subscription-based online report database.
Avail an online access to the entire library of syndicated reports on more than 2,000 niche industries and company profiles on more than 12,000 firms across 11 domains.
A cost-effective model tailored for entrepreneurs, investors, and students & researchers at universities.
Request customizations, suggest new reports, and avail analyst support as per your requirements.
Get an access to the library of reports at any time from any device and anywhere.
Related Post