New and efficient herbicides to strengthen the nourishment for the crops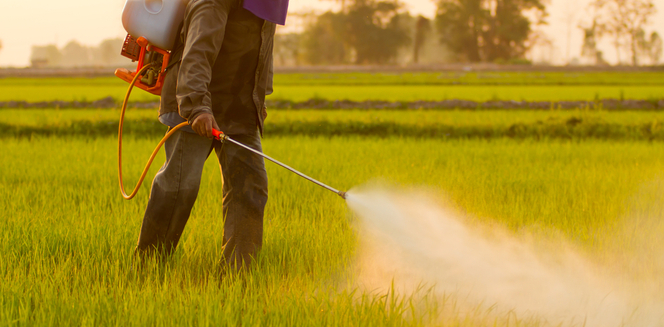 27 Oct
2020
Other than struggling to remove pests from crops, removing weeds is another drawn-out task required to nourish the crops. The utilization of herbicides, however, as pre-plant and pre-emergence treatment assists in controlling weeds earlier than their emergence. This aids the plant to grow in a weed-free environment with minimum competition through its tender seedling phase. For a fact, herbicides are proven to be an effective method of removing weeds over mechanical methods. Weeds alike plants can easily escape through the mechanical process. In addition mechanical process doesn't eliminates the roots properly thereby resulting in regrowth of the weed soon. However, herbicides completely eliminate the existence of weeds without harming the crops.
In the past few years, the adoption of herbicides has increased significantly. The advantages it offers have led the demand to be elevated furthermore. Owing to which the market players are initiating to come up with advanced solutions. At the same time, the market players are investing in further research and development procedures to bring more competent and cost-efficient herbicides. Other than this, the stakeholders are adopting several strategies in order to expand the growth of the market. On the other hand, the market is witnessing a number of activities including new product launches, and further innovations. So, let's get to some of the recent happenings that are thriving in the market field.
The new product launch is highly trending among the market players. And the industry players are inhabiting every chance to present their innovative items. Recently, a leading chemical marketing enterprise, HELM Agro US, Inc. has launched Gamma herbicide. Furthermore, it is a non-selective PPO-inhibitor herbicide with a new active ingredient named Tergeo for the post-emergence of weeds in grapes. The new herbicide shows a promising potential to eliminate a variety of weeds along with features such as ultra-low proportion for use and broad tank mix compatibility.
In addition to this, earlier this year, Bayer Crop Science, a leading seed manufacturer, and Life Science Company have unveiled its new wheat herbicides as Luxxur Herbicides. Categorized as a Group 2 herbicide, Luxxur herbicide is articulated to be a combination of active ingredients that has an ability to control a variety of grass and weeds. Moreover, this herbicide offers a remarkable control of Group 1 resistant grasses.
Besides this, the market players are highly focusing on organic herbicides as well. Compared to chemical ones, organic herbicides are safer. The industry is witnessing a high demand for bio-based herbicides. And therefore, the chemical industry is gradually shifting its focus towards bio-based herbicides as well. Nevertheless, the high adoption of herbicides is anticipated to highly contribute to the growth of market globally. According to a report published by Allied Market Research, the global herbicide market is expected to reach $7.99 million supported with a CAGR of 4.8% by 2025. The factors such as an increase in infertility in soil and a decrease in the workforce due to the consequential rise in labor charges majorly drive the growth of the industry.
At the same time, the research and development processes in the industry are leading the market players to grow numerous opportunities. On the other hand, the strategies followed by the market players in order to enhance customer experience and launch new products are other factor that are anticipated to create a number of prospects for the market players in the near future. Moreover, all these aspects would lead the industry to grow exponentially.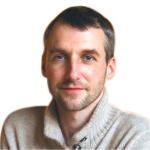 Alex Hillsberg
Chief editor of review team at FinancesOnline
Chief editor of review team at FinancesOnline Alex Hillsberg is an expert in the area of B2B and SaaS related products. He has worked for several B2B startups in the past and gathered a lot of first hand knowledge about the industry during that time.
PREVIOUS POST
Bio Succinic Acid: Unleasing Growth for Future
NEXT POST
Launch Of New Seed Treatments To Offer Fighting Chance Against Diseases And Insects
Avenue: Entire Library membership of Allied Market Research Reports at your disposal
Avenue is an innovative subscription-based online report database.
Avail an online access to the entire library of syndicated reports on more than 2,000 niche industries and company profiles on more than 12,000 firms across 11 domains.
A cost-effective model tailored for entrepreneurs, investors, and students & researchers at universities.
Request customizations, suggest new reports, and avail analyst support as per your requirements.
Get an access to the library of reports at any time from any device and anywhere.
Related Post