Yet not purchased a Smart Speaker?
A smart speaker is a wireless speaker, which enables the user to listen to music, podcasts, news broadcast, and others, by utilizing various protocol standards including Bluetooth, Wi-Fi, and others, through the intelligent virtual assistant mechanism. The user leverages the smart speaker for a range of various activities, such as listening to personalized music to more advanced activities, such as controlling your smart home automation devices through just a simple voice command. Various functionalities of the smart speaker include obtaining factual information about the weather, getting latest news, ordering food, maintaining to-do lists, and integrating your music applications and smart home devices, and many other features. Availability of such multiple features into a single device provides an edge to smart speakers over other substitute technological products and services.
Amazon is a global giant across the developed and developing nations and has been spending a huge amount on sales, branding, and advertisement of the products. The other factors, such as increased shopping though e-commerce channels, dependency on Wi-fi and mobile data, and proliferation of high speed internet, add value in the market.
Living Room and Kitchen are the most Popular Locations:
As per the recent report of Smart Speaker Consumer Adoption, March 2018, the primary locations for smart speakers include bedroom 36.8%, bathroom 5.9%, home office 10.9%, living room 45.9%, kitchen 41.4%, and remaining hold by other space. The living room and the kitchen are mostly preferred, owing to the human psychological behavior. The maximum number of family members in a house spend a huge amount of time in the living room. The other factors, such as increase in spending on technological products by the baby boomers, drive the demand of smart speaker in the market. Some additional factors, such as economic growth strengthening, better internet connectivity, a tremendous and large shift from 2G, 3G, 4G, to 5G and compatible devices, add value to it. In addition to this, the decreasing prices of smart devices, such as phones, tablets, and laptops, create a huge market for the smart speakers.
Various activities that can be performed
The smart speaker performs several activities, which make it unique and saleable into the market. Some of the few activities, which entice buyers toward it, are as listed below:
Control smart home devices
Check traffic
Access our calendar
Listen to streaming music
Check weather
Listen to podcasts
Battle for the smart speaker market:
The demand for mobility services among consumers for seamless connectivity and the ease of accessibility of information and resources has increased in the recent years. Mobility solutions, such as cloud service, bring your own device (BYOD) trend, mobile devices, wireless services, and others, have been gaining popularity among individuals. The adoption of wireless audio devices has increased, owing to advanced features of wireless audio devices, such as portability, easy manageability, and remote accessibility, for audio communication. Wireless audio devices enhance experience of customers by providing easy and quick audio transmission, wireless operation, and ease of installation. Therefore, the increasing demand for mobile services among customers is expected to drive the wireless audio devices market.
The big giants, such as Amazon, Apple, Inc., Google, Inc, Sonos, and others, have been continuously investing huge amounts on building reliable products at affordable rates to various consumer segments. The various strategies, such as product launch, new product development, business agreement, and technological advancement, are used by these players. These companies have been investing in product development on a large scale to cater to the continuously surging needs across the various developed and developing nations; for instance, in January 2018, LG Electronics launched ThinQ Speakers, a new line of audio products powered by Google Assistant. Presently, the Amazon Echo market share is eroded by Apple and Google, and the entrance of other players, such as AliGenie and Xiaomi, is bound to hamper the market in the future.
We provide syndicated and customized reports on various domains, and recently, we have published our report on the Wireless Audio Devices Market. Allied Market Research is a full-service market research and business-consulting wing of Allied Analytics LLP, based in Portland, Oregon. Allied Market Research provides global enterprises as well as medium and small businesses with unmatched quality of "Market Research Reports" and "Business Intelligence Solutions". AMR has a targeted view to provide business insights and consulting to assist its clients to make strategic business decisions and achieve sustainable growth in their respective market domain.
Trends in the Mobile Phone Accessories Market
According to a new report by Allied Market Research, titled, the Global Mobile Phone Accessories Market by Product type, Distribution Channel, and Price Range: Global Opportunities Analysis and Industry Forecast, 2017–2025, the global mobile phone accessories market was valued at $217,278 million in 2016, and is projected to reach at $255,149 million by 2023, growing at a CAGR of 2.3% from 2017 to 2023.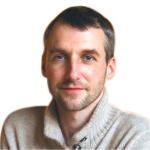 Alex Hillsberg
Chief editor of review team at FinancesOnline
Chief editor of review team at FinancesOnline Alex Hillsberg is an expert in the area of B2B and SaaS related products. He has worked for several B2B startups in the past and gathered a lot of first hand knowledge about the industry during that time.
PREVIOUS POST
"What's in STORE for Real Time Locating Systems?"
NEXT POST
Do you know about Waterproof Wireless Speakers?

Related Post